Take a leisurely walk through your nearest metropolis, and you'll find skyscrapers reaching out to the heavens, innovative housing units sprawling from one space to another, oases of vintage architecture stuffed in unassuming pockets. Urban beauty comes in all shapes and sizes, but -- despite the undeniably stunning forms -- most cityscapes are drenched in a pretty limited color palette. Gray, brown, off-white and a slew of metallic shades; downtowns are not designed with a rainbow of hues in mind.
Perhaps that's one reason we have street artists.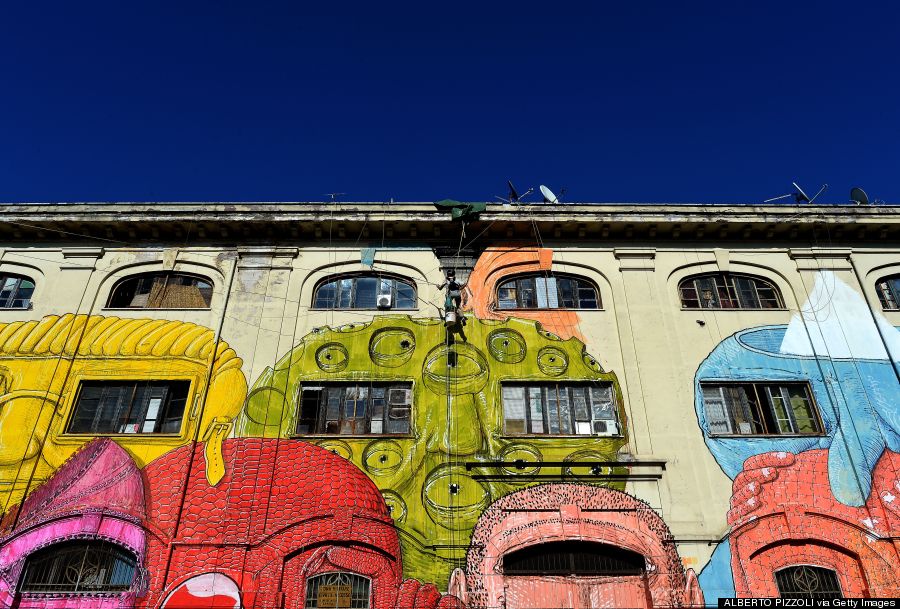 Italian street artist 'Blu' climbs the facade of a former military barrack as he works on a graffiti piece in Rome on April 24, 2014. (ALBERTO PIZZOLI/AFP/Getty Images)
Equipped with spray paint, wheatpastes, stencils, stickers and more, street artists have a knack for infusing the most dull of urban centers with the most vibrant colors of the visual spectrum. Their work is far from a tag here and there -- today's masterminds adorn massive structures from towers to bridges with their signature aesthetics. From cartoonish to hyperreal to abstract to political, the world of street art is a rich and complex genre that pushes the limits of contemporary art with each explosions of red, blue and yellow.
1. Jaz (Born in Argentina)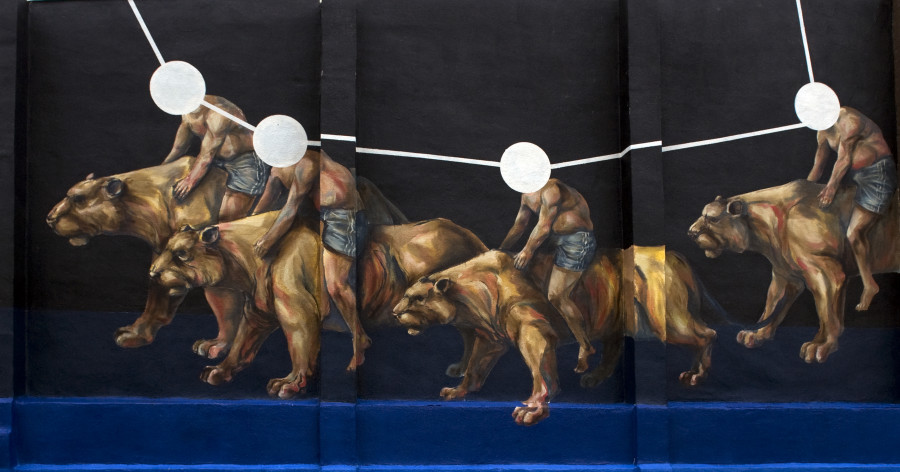 Jaz in Baltimore in 2012 (Photo courtesy of Jahi Chikwendiu/The Washington Post via Getty Images)
2. Os Gemeos (Based in Brazil)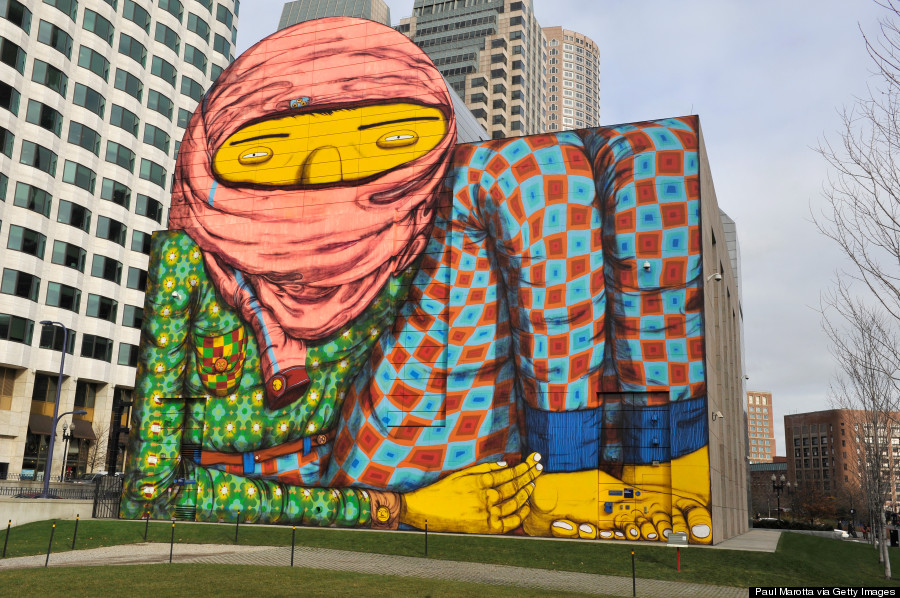 Os Gemeos in Boston in 2012 (Photo courtesy Paul Marotta/Getty Images)
3. ROA (Based in Belgium)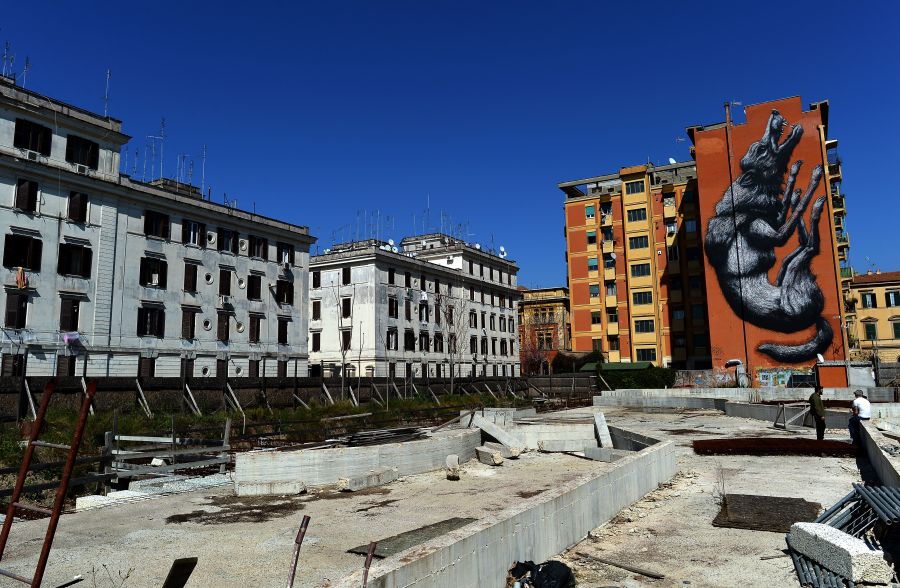 ROA in Rome in 2014 (Photo courtesy of ALBERTO PIZZOLI/AFP/Getty Images)
4. C215 (Based in France)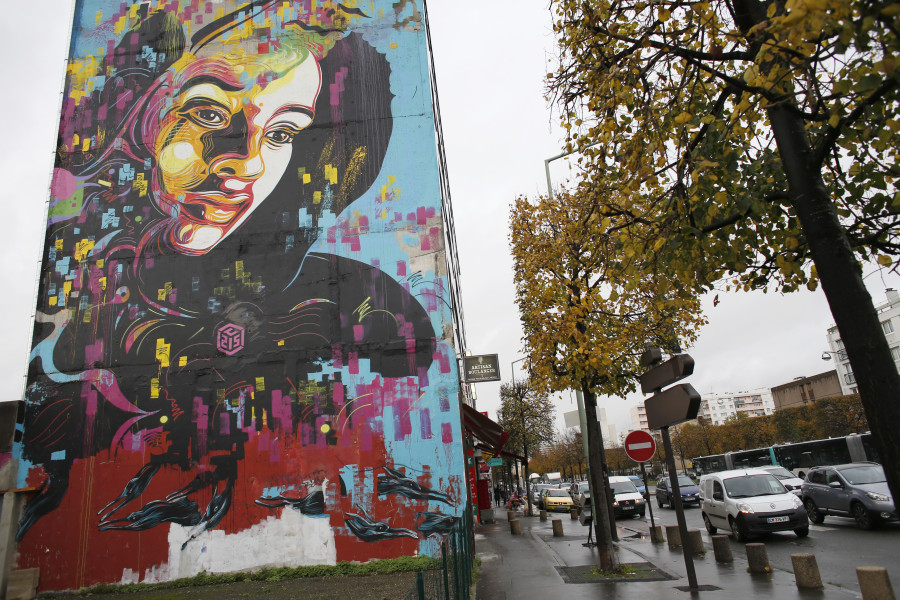 Christian Guemy, aka C215, in Vitry-sur-Seine, France in 2013 (Photo courtesy of THOMAS SAMSON/AFP/Getty Images)
5. Reka (From Australia, Based in Germany)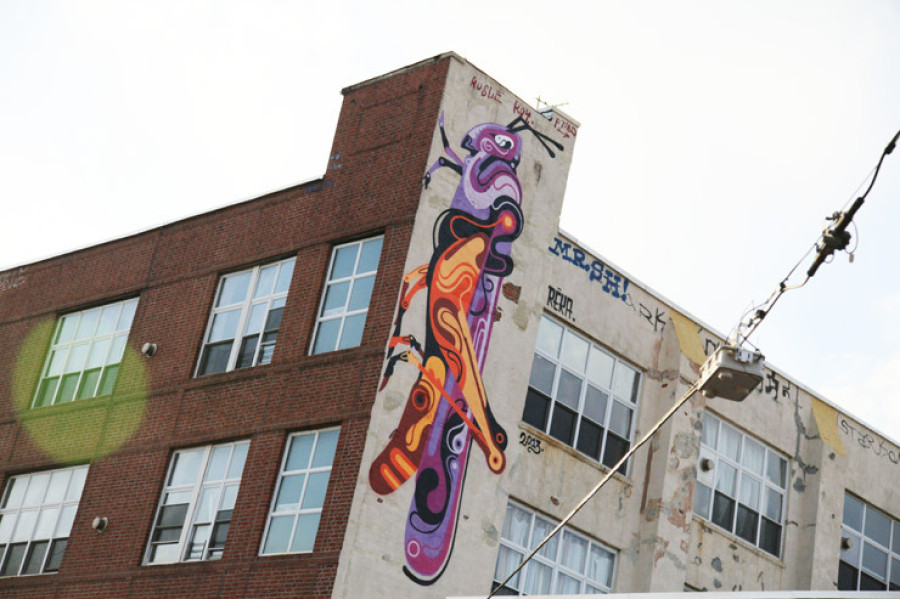 Reka in Brooklyn, NYC (Photo © Jaime Rojo)
6. Phlegm (Based in London, UK)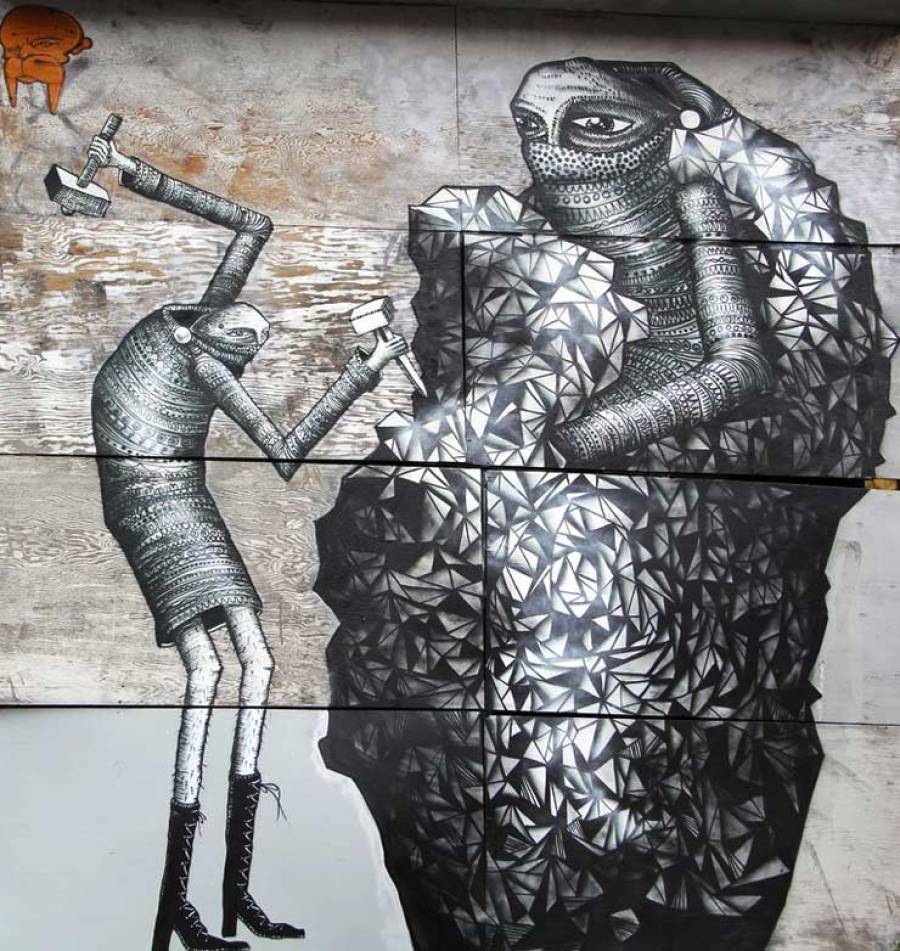 Phlegm in Montreal (Photo © Daniel Esteban Rojas)
7. Escif (From Valencia, Spain)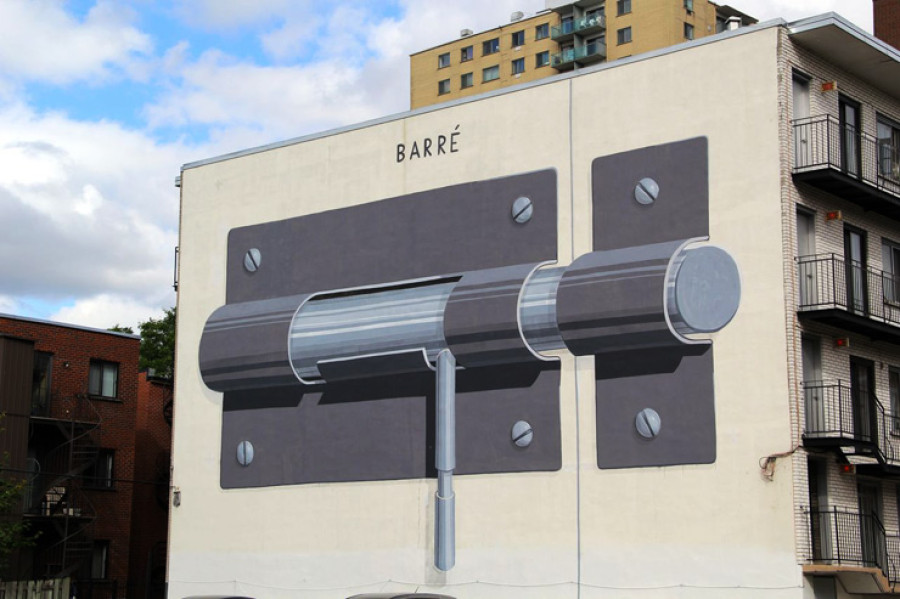 Escif in Montreal (Photo © Daniel Esteban Rojas)
8. Aakash Nihalani (Based in New York)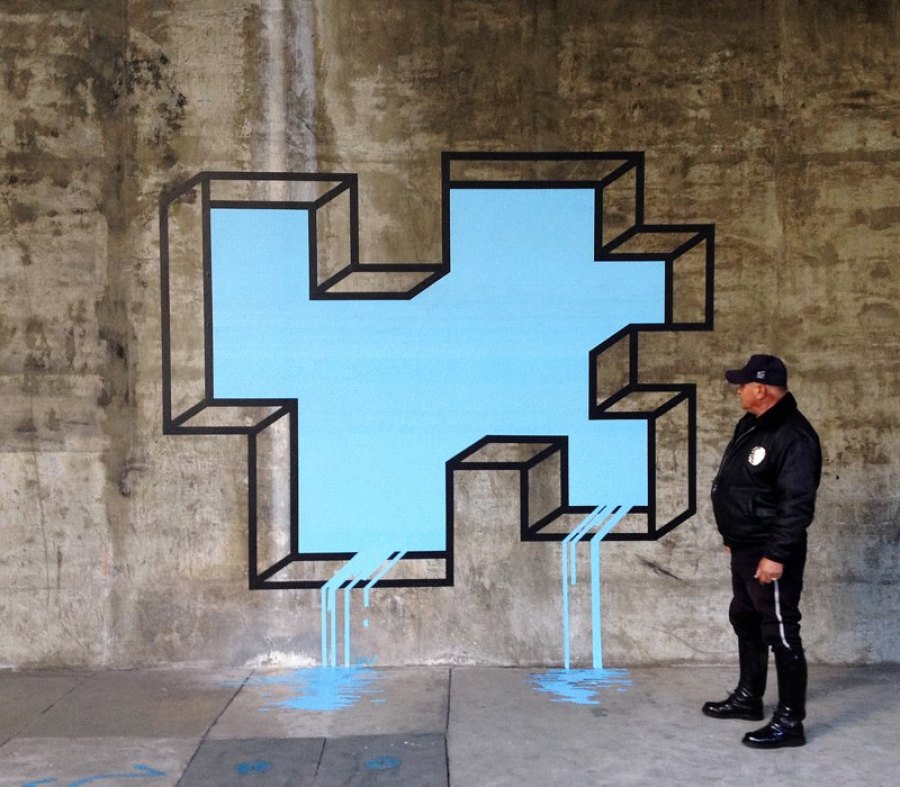 Aakash Nihalani in Los Angeles, CA in 2013 (Photo courtesy of Facebook)
9. Moneyless (Based in Italy)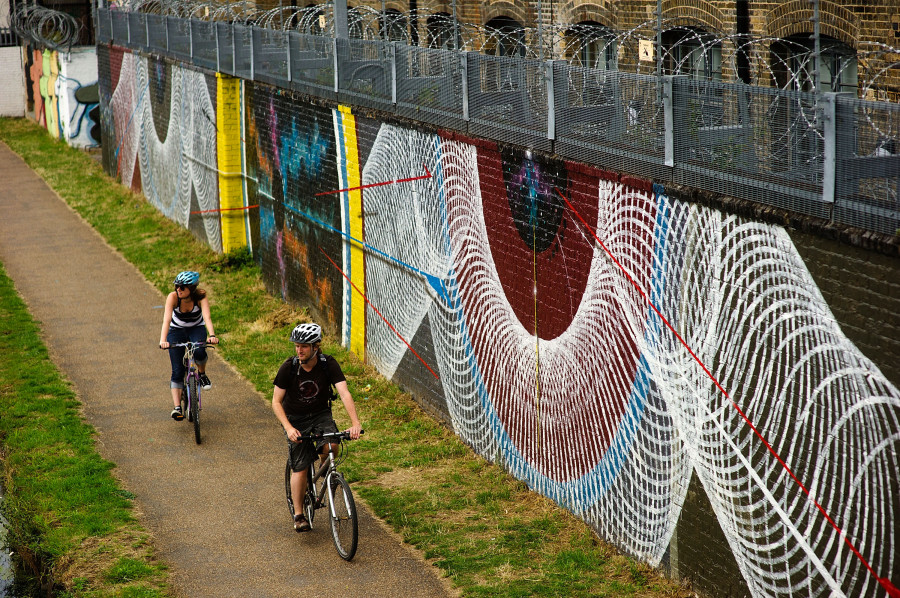 Theo Moneyless and Mark Lyken in London, England in 2013 (Photo courtesy of Bethany Clarke/Getty Images)
10. Ganzeer (Based in Egypt) Mohamed Fahmy, aka Gazneer, in Cairo, Egypt in 2012 (Photo courtesy of AP Photo/Nariman El-Mofty)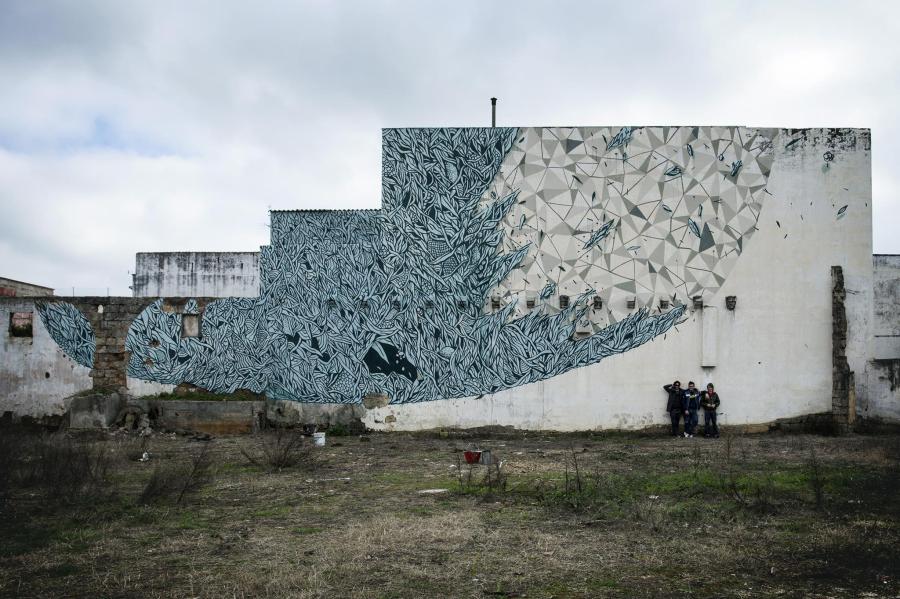 Tellas in Italy in 2014 (Photo courtesy of Facebook) Blu in Buenos Aires, Argentina in 2013 (Photo courtesy of AP Photo/Natacha Pisarenko)
13. Swoon (Based in Brooklyn, NY)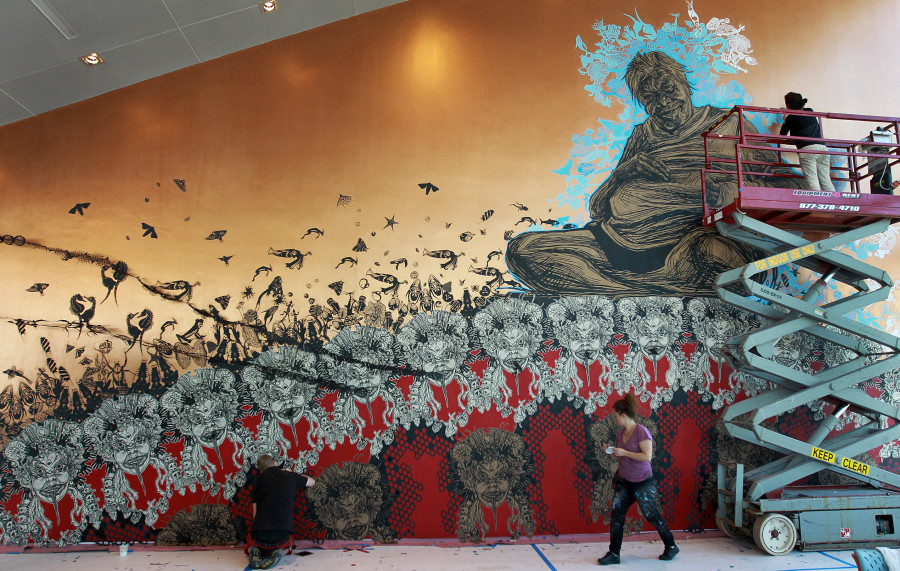 Swoon in Boston in 2011 (Photo courtesy of David L Ryan/The Boston Globe via Getty Images)
14. Hyuro (Born in Argentina, Based in Valencia, Spain)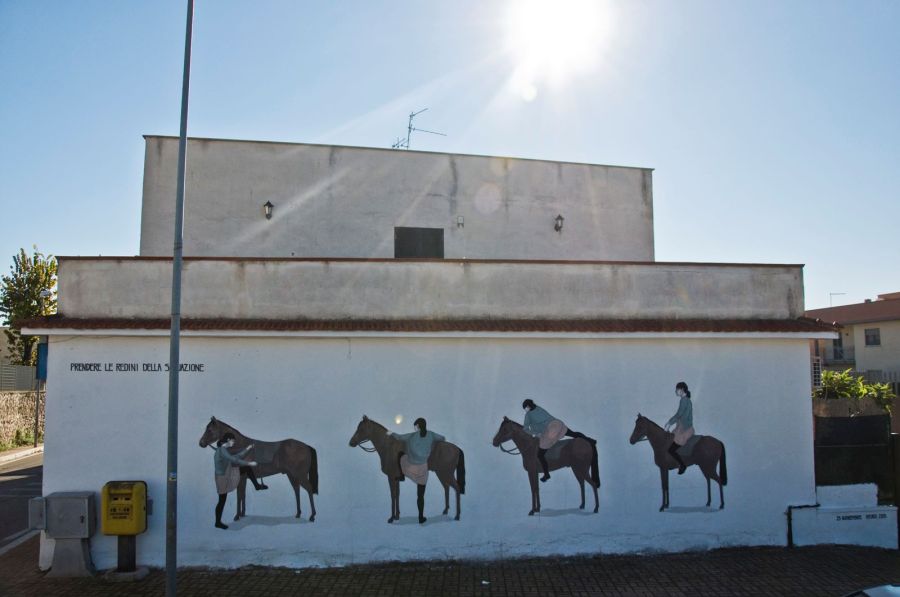 Hyuro in Terracina, Italy in 2013 (Photo courtesy of Facebook)
15. Sheryo (From Singapore)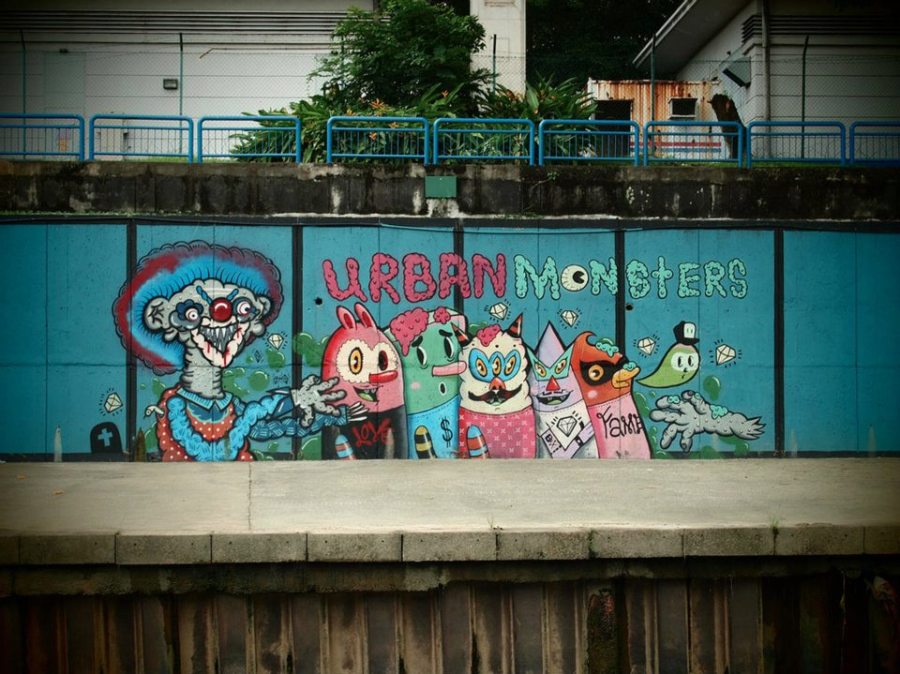 Sheryo and Blackfryday in Kuala Lumpur, Malaysia in 2012 (Photo courtesy of Facebook)
16. Pixel Pancho (Based in Italy)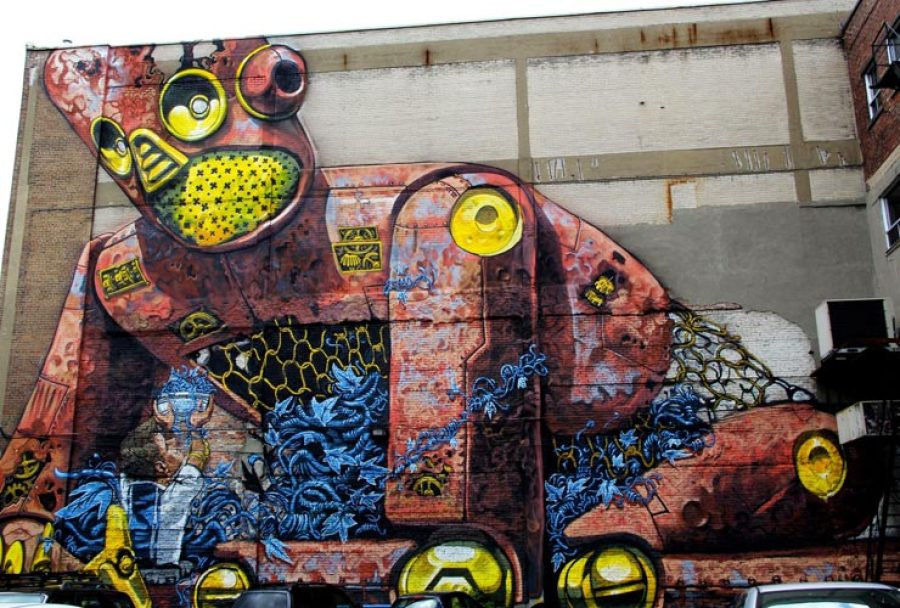 Pixel Pancho in Montreal (Photo © Daniel Esteban Rojas)
17. How & Nosm (Born in Spain -- of German heritage, Based in Brooklyn, NY)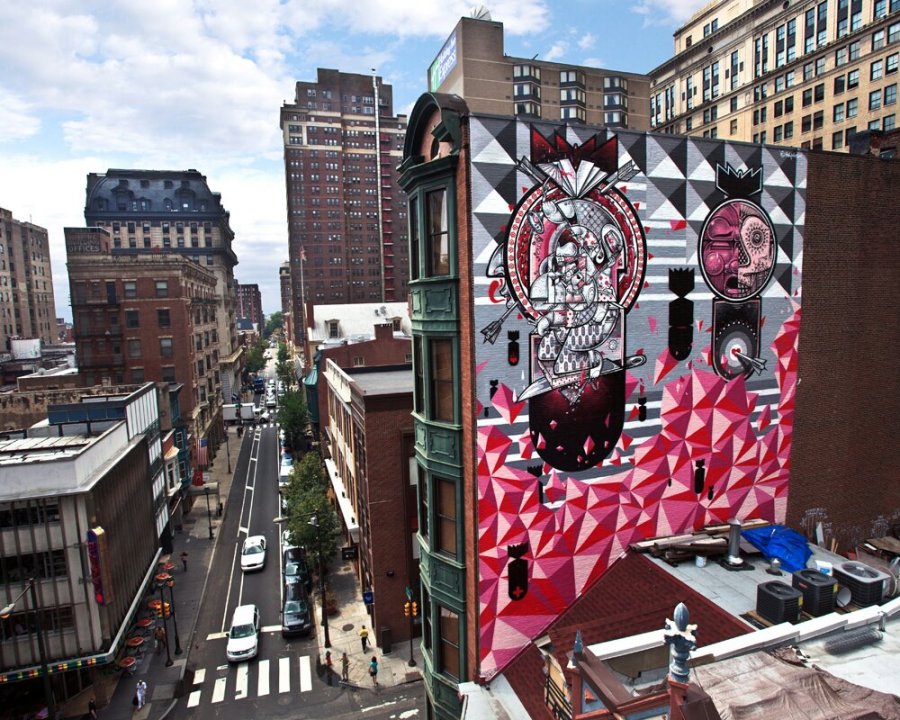 How & Nosm in Philadelphia, PA in 2012 (Photo courtesy of Facebook)
18. Vhils (Based in Portugal)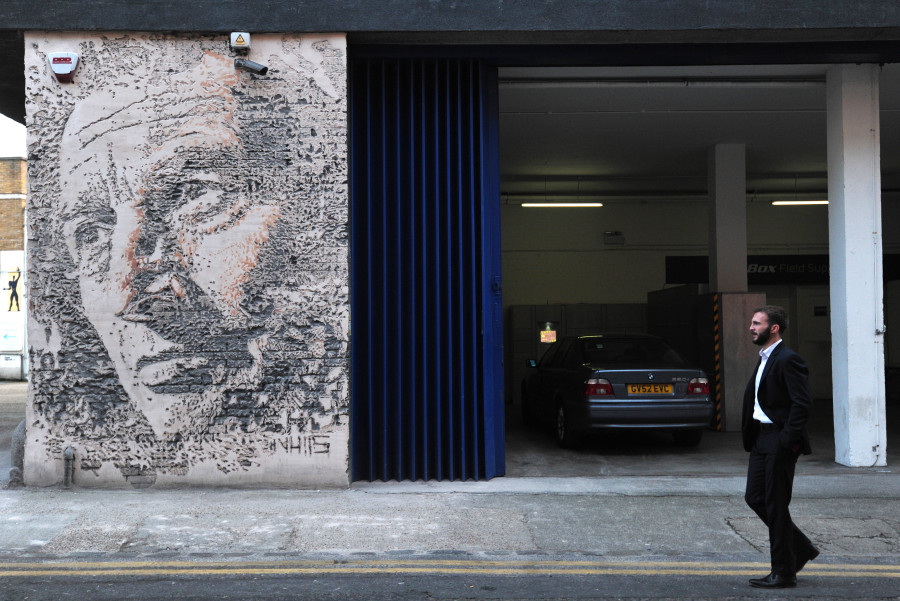 Vhils in London in 2012 (Photo courtesy of CARL COURT/AFP/Getty Images)
19. Know Hope (Based in Tel Aviv, Israel)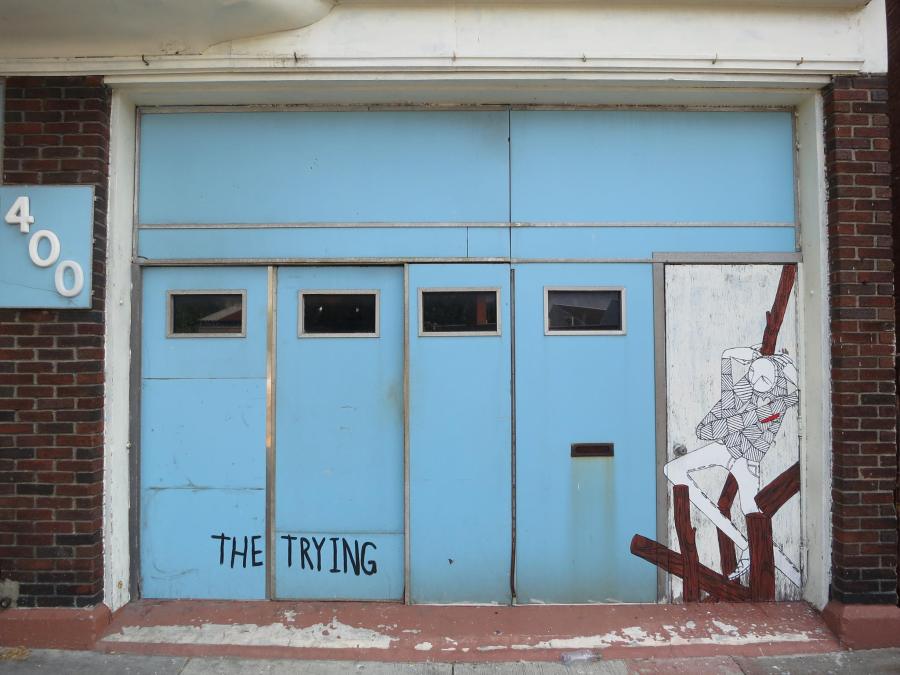 Know Hope in Rochester, NY in 2013 (Photo courtesy Facebook)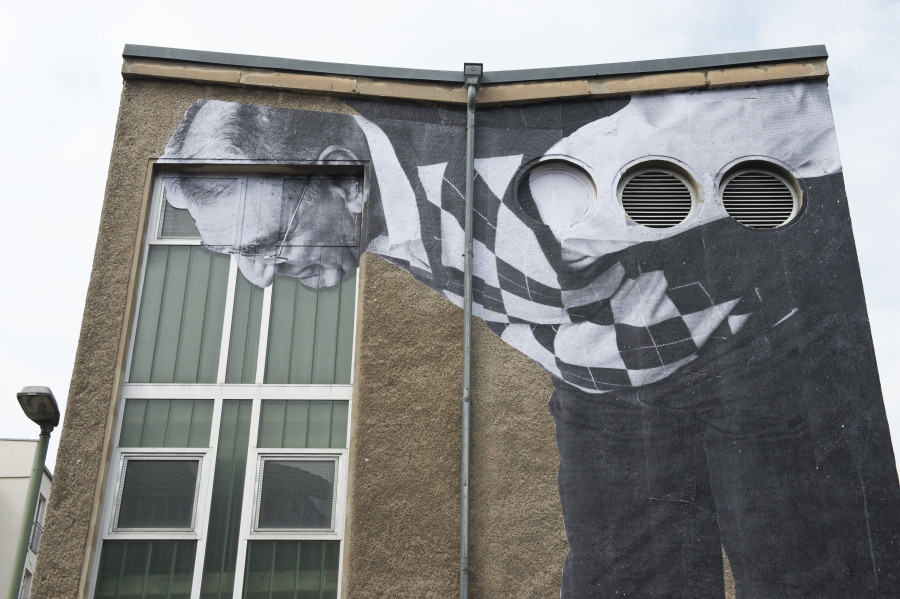 JR in Berlin in 2013 (Photo courtesy of JOHN MACDOUGALL/AFP/Getty Images)
21. Aryz (Based in Barcelona, Spain)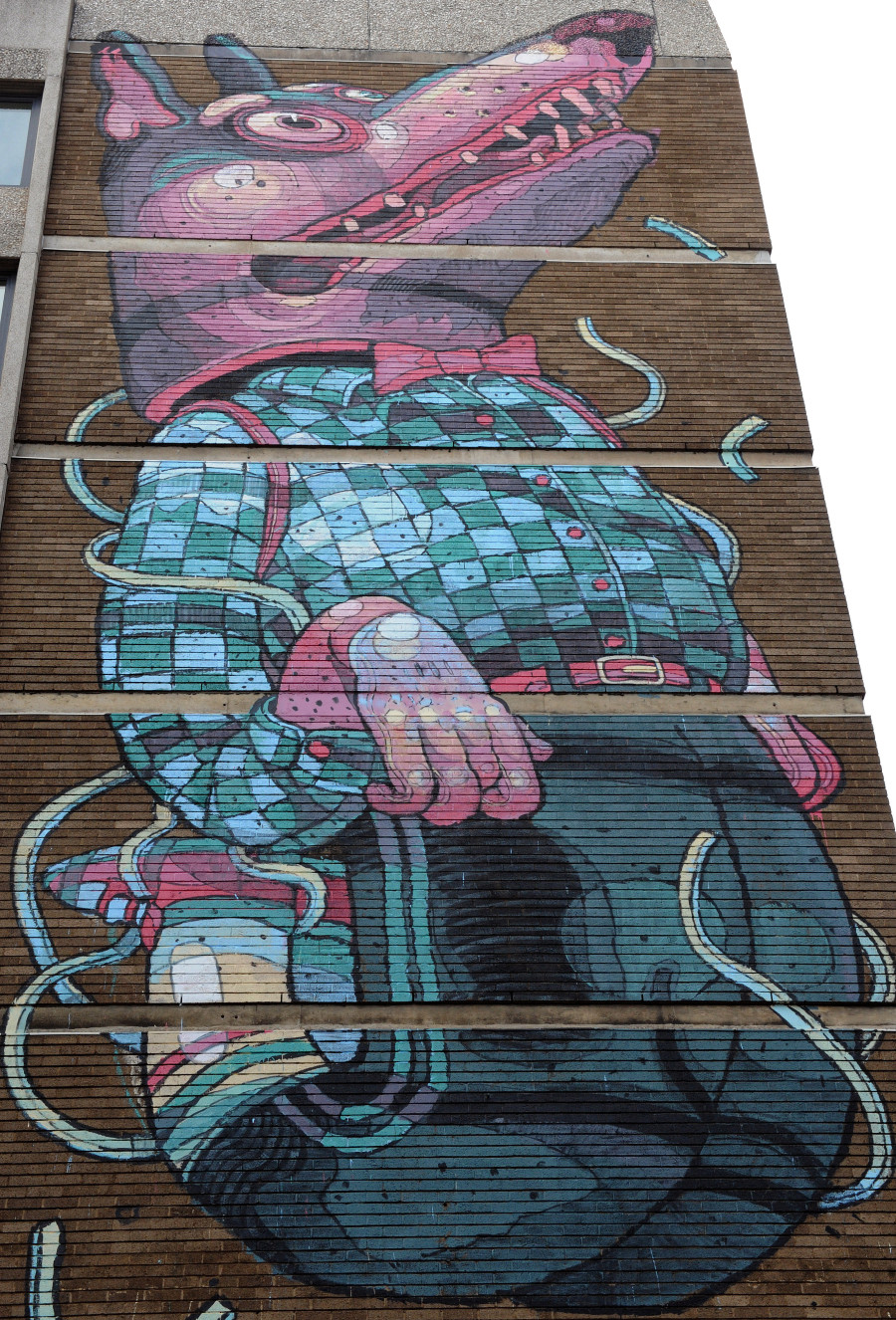 Aryz in England (Photo courtesy of Getty)
22. Gaia (Based in Baltimore, MD and Brooklyn, NY)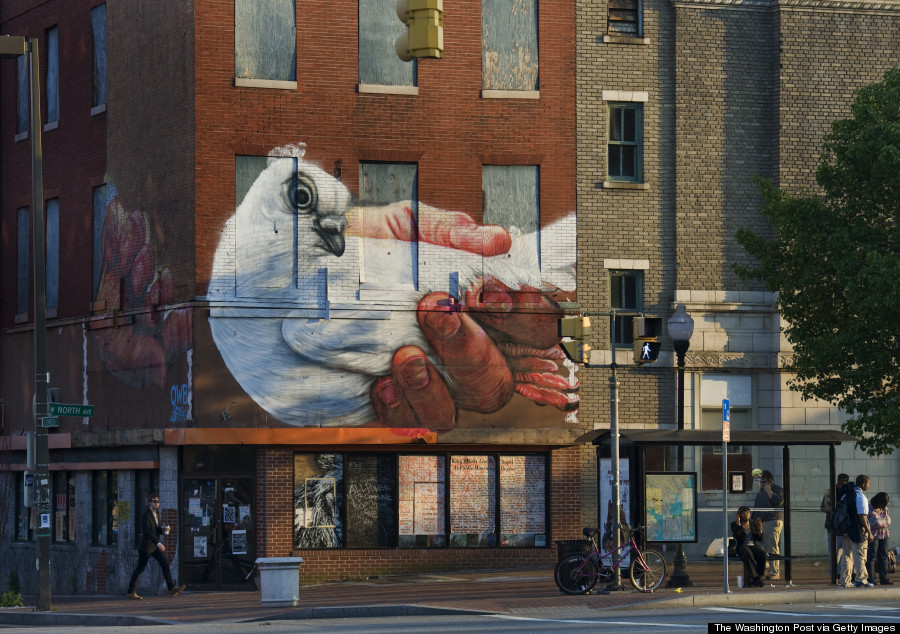 Gaia in Baltimore in 2012 (Photo courtesy of Jahi Chikwendiu/The Washington Post via Getty Images)
23. Interesni Kazki (Based in Ukraine)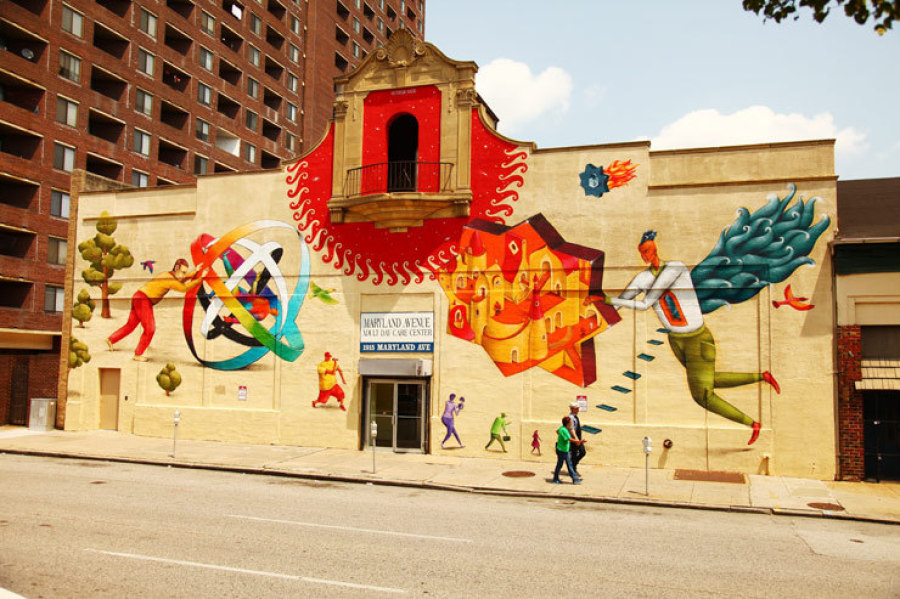 Interesni Kazki in Baltimore (Photo © Jaime Rojo)
24. FAILE (Based in Brooklyn, NY)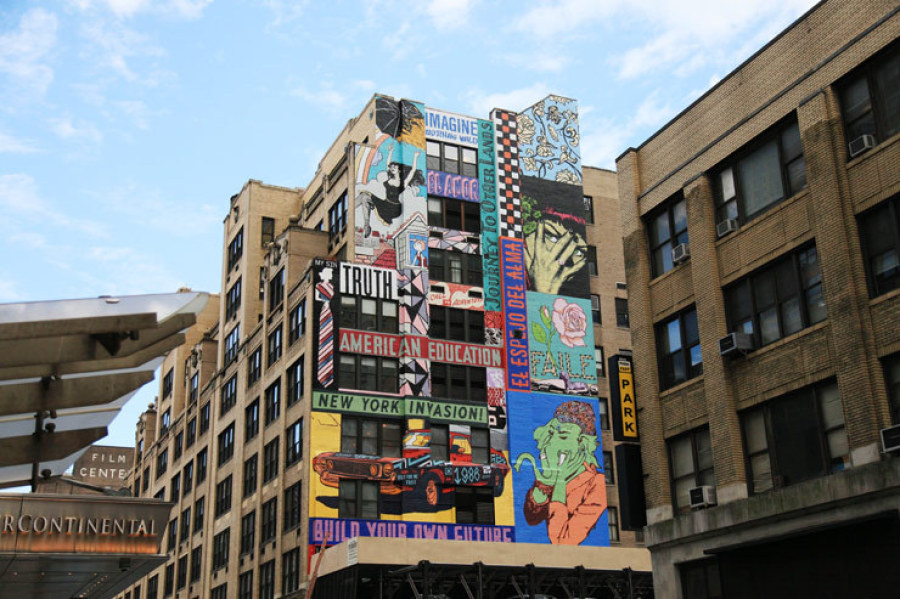 Faile in Manhattan, NYC. (Photo © Jaime Rojo)
25. Maya Hayuk (Based in New York)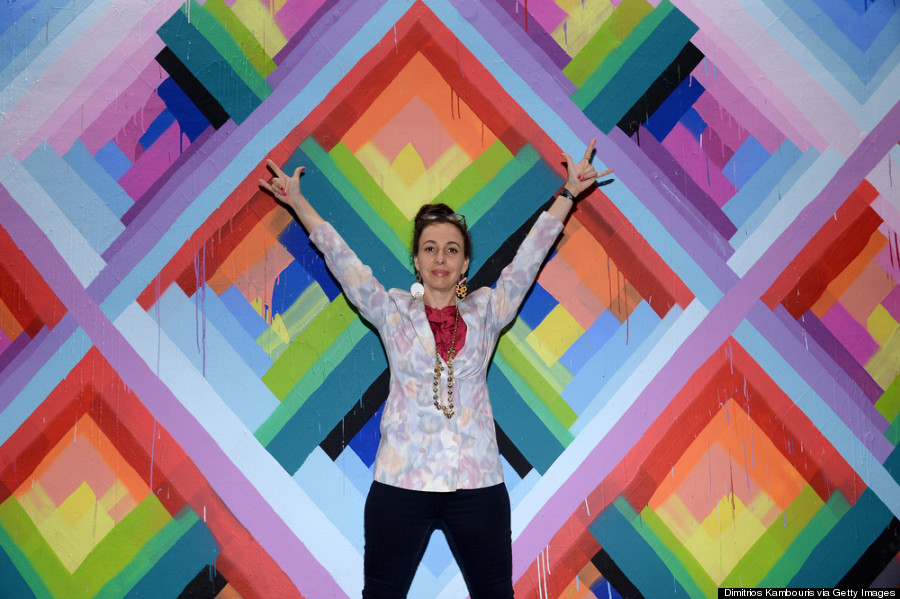 Maya Hayuk in Miami, FL in 2013 (Photo courtesy of Dimitrios Kambouris/Getty Images for Vanity Fair)
Before You Go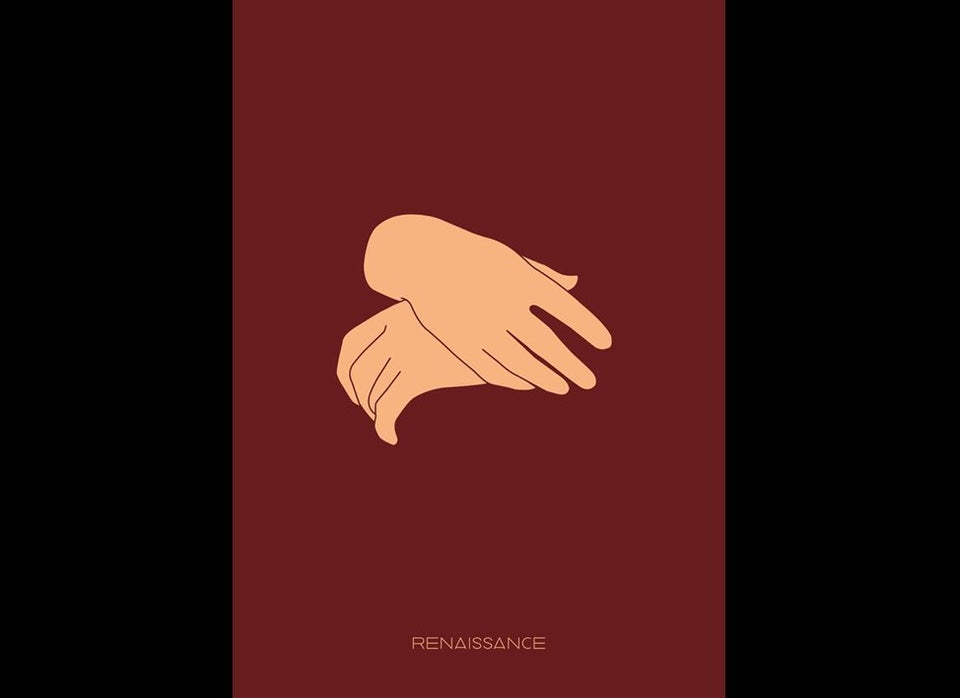 Outmane Amahou's Minimalist Art Movement Posters