Every year when the Emmys roll around, it reminds us of all things television: 500 networks, hundreds of TV shows, our favorite television characters -- and the actors/actresses who memorize their lines and deliver them with the greatest of ease while making us believe they are that character.
Television has changed over the years. Violence, sexual innuendos, raw flesh, reality shows (more raw flesh: "DWTS," ahem! -- love that one though) now dominates the airwaves. What used to be deemed "family shows" back in the day are few and far between these days (thank you "Modern Family" for being there for us!). What's great about the Golden Age of Television is some of the lasting, nostalgic memories -- and some of the great one-liners delivered by the likes of Barney Fife (Don Knotts): "Nip it in the bud!" Or, our favorite greaser of all time, Fonzie (Henry Winkler), who made the first letter of the alphabet so special: "Aaay!" And, the incomparable detective Colombo (Peter Falk) who never gave up: "Just one more thing..."
Some of the more recent shows have given us some memorable one-liners also: "Yada, Yada, Yada," from the cast of "Seinfeld" (another viral - contagious - line that still crops up in conversations after all these years.) And, we'll never forget: "Nanu, Nanu" from Mork (the late Robin Williams) on "Mork and Mindy." (That adorable alien from the planet Ork got our attention when he signed off with that term of endearment.)
The Huffington Post is going to run a few of our all-time favorite TV lines from the Golden Age of Television as well as some more recent classic television shows. If we failed to mention your fave, please let us know in the comments. (FYI: There are just too many "Saturday Night Live" lines to include all of them in this piece, so go for it.)
"To the Moon, Alice!" Ralph Kramden, "The Honeymooners"/"The Jackie Gleason Show"
Alice got on Ralph's nerves -- a lot!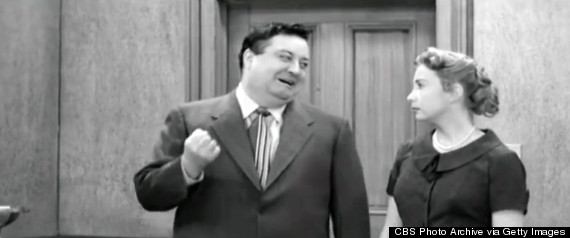 "Lucy, you've got a lot of 'splainin' to do!" Ricky Ricardo, "I Love Lucy"
Lucy was always up to something, and Ricky wasn't having any of it. (But he did, after all, love her.)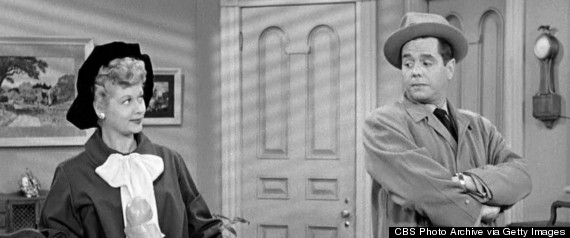 "God'll get your for that." Maude, "Maude"
Maude had a special way of making people feel incompetent. That's why she was so funny!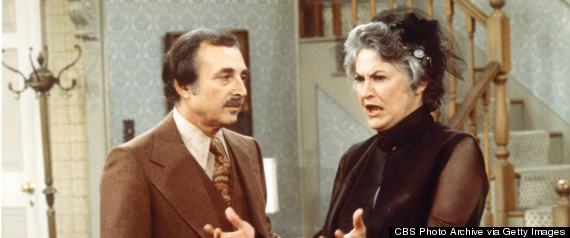 "You look mah-va-lous," Fernando, "SNL"
Billy Crystal nailed this line... every time! It made Fernando Lamas more famous than he even knew was possible.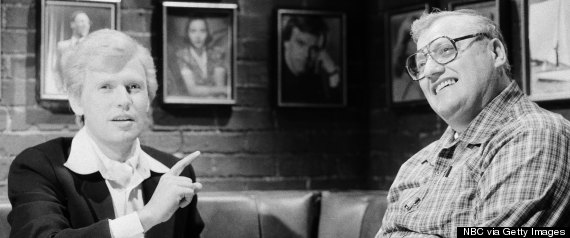 "Who loves you, baby?" Kojak, "Kojak"
We love you, baby! And we loved your lollipop.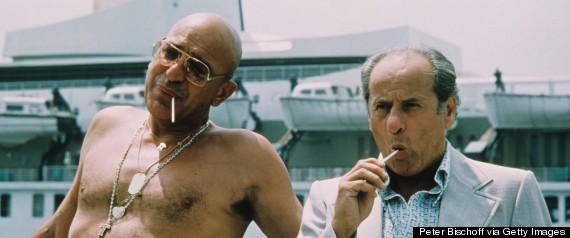 "Up your nose with a rubber hose." Vinnie Barbarino, "Welcome Back, Kotter"
Vinnie, could you be more clear? (So friggin' a-dor-a-ble!)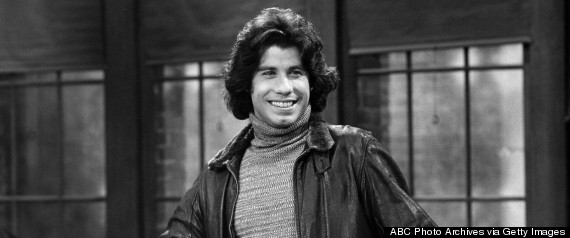 "Say goodnight, Gracie." George Burns "The George Burns and Gracie Allen Show"
The sweetest goodnight line of all time!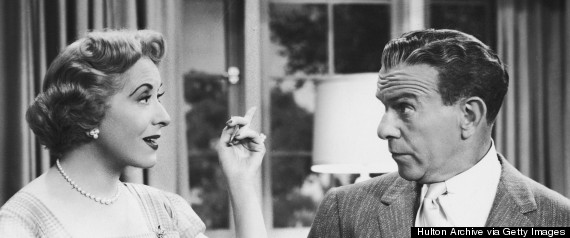 "Elizabeth, I'm coming!" Fred Sanford, "Sanford and Son"
Fred Sanford is finally in Elizabeth's arms. How we miss him!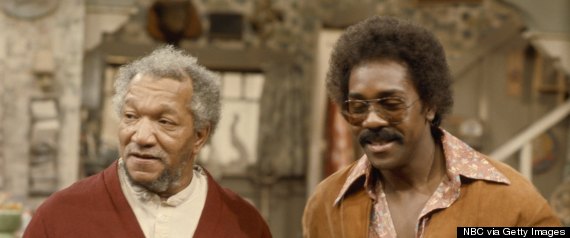 "What you see is what you get." Geraldine, "The Flip Wilson Show"
Flip Wilson (the real Geraldine) delivered that line in such a delightful, sassy way that it was impossible not to steal it when we weren't wearing our good clothes.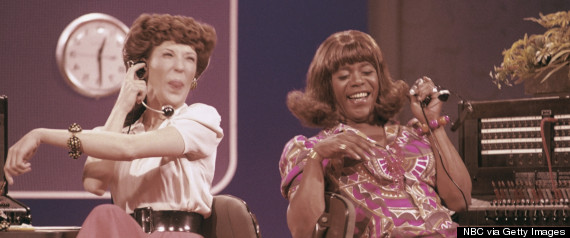 "De plane! De plane!"Tattoo, "Fantasy Island"
Okay, how cute was that? Too cute, that's how cute!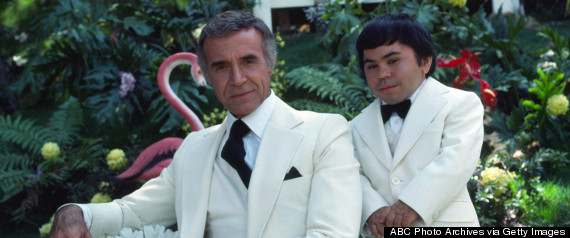 "Book 'em, Danno." Steve McGarrett, "Hawaii Five-O"
Didn't we all recite that line in our sleep?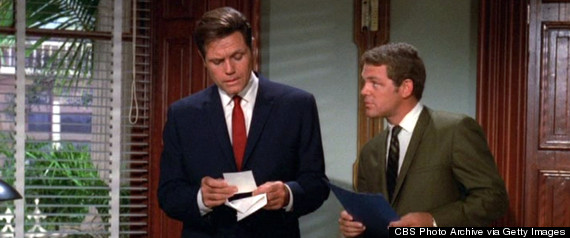 "Dyn-o-mite!" J.J., "Good Times"
Jimmie Walker owned that line... and made us repeat it hundreds of times in our heads (or out loud if our blind date was hot).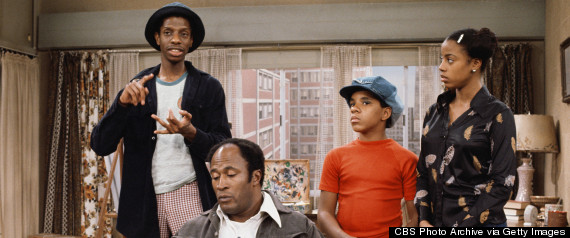 "Stifle it, Edith!" Archie Bunker, "All In The Family"
Somehow we knew Archie loved his wife in spite of his biting comments. We cheered when she talked back to him!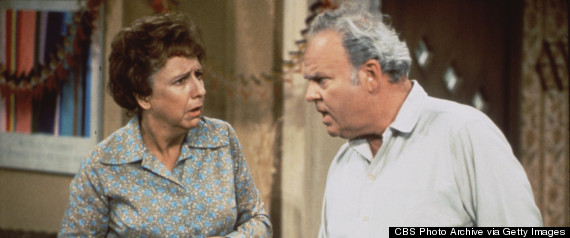 "Jane, you ignorant slut!" Dan Aykroyd to Jane Curtin, "SNL"
Jane Curtin probably wasn't ignorant or a slut, but that was a funny line!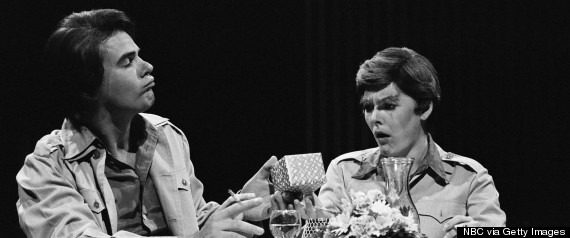 "And that's the way it is." Walter Cronkite, "CBS Evening News"
Frankly, this is the best sign-off line ever recited by a news anchor on any television news broadcast.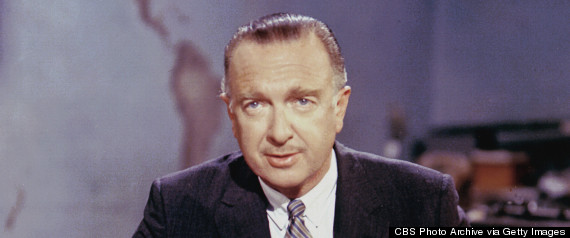 PHOTO GALLERY
Most Memorable Daytime TV Moments Ever
Calling all HuffPost superfans!
Sign up for membership to become a founding member and help shape HuffPost's next chapter