With the help of a few celebrities, Thinx wants to end the stigma surrounding periods.
Bush, in particular, touched on the way society discusses periods. "It's all so technical and creepy the way they talk to us about it, that the lining of the uterine walls is sloughing," she said. "That's ... gorgeous."
Later, Tohn mentioned the shame that comes with menstruation. The actress and singer shared her disappointment that such a natural thing isn't talked about openly.
"What's so sad about people being shamed for getting their periods and how the female body works is that none of us would be here if it weren't for how the female body works," she said. "So that that is sort of a shaming as opposed to a celebration is just mind-boggling and baffling."
Thinx's mission is to end the stigma surrounding periods by keeping the conversation going about menstruation and feminine hygiene. The documentary also features Miki Agrawal, the company's CEO and co-founder, traveling to Uganda to talk to women there about their periods. Her trip prompted Thinx to team up with AFRIpads to help provide reusable menstrual pads to women in the developing world. While the partnership is a big step, Agrawal is still on a mission to prove that "period" is not a dirty word not just in the U.S. or Uganda, but everywhere.
"We also need to break the taboo together and change the conversation around the most natural normal time of the month," she said. "It shouldn't be stigmatized. It shouldn't be embarrassing."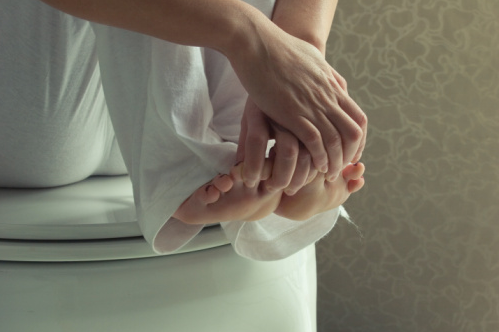 8 Period Facts Every Woman Should Know