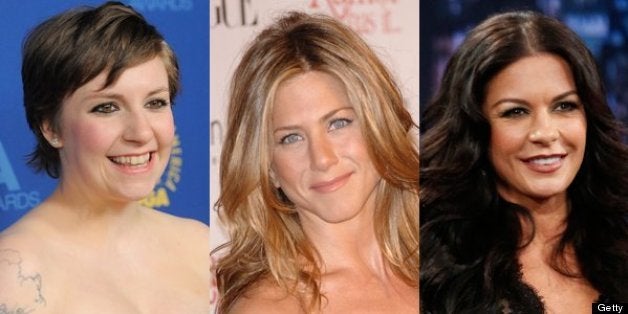 Here are 9 famous women who have done just that. Let's hope they help us get over our discomfort with therapy once and for all.
1. Gwyneth Paltrow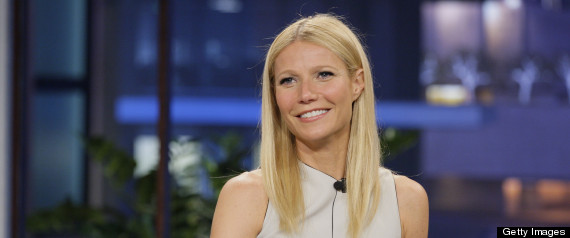 Gwenyth Paltrow has been very open about her experiences with therapy. In 2011, Paltrow revealed that she sought help for postpartum depression after the birth of her son in 2008 at the urging of her husband. "The hardest part for me was acknowledging the problem ... I think it's so important for women to talk about," Paltrow told Good Housekeeping.
2. Brooke Shields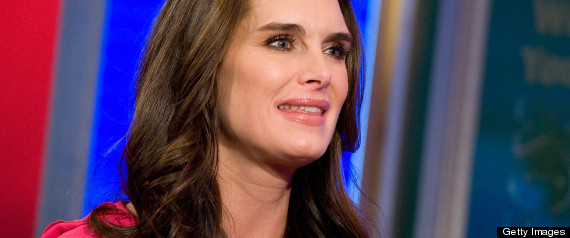 Brooke Shields has also been very open about seeking treatment for postpartum depression -- even getting into a notorious argument with Tom Cruise about her medical treatment for the illness. Shields penned an op-ed for the New York Times about her treatment, writing:
I couldn't believe it when my doctor told me that I was suffering from postpartum depression and gave me a prescription for the antidepressant Paxil. I wasn't thrilled to be taking drugs. In fact, I prematurely stopped taking them and had a relapse that almost led me to drive my car into a wall with Rowan in the backseat. But the drugs, along with weekly therapy sessions, are what saved me - and my family.
3. Emma Thompson Emma Thompson is also no stranger to depression surrounding childbirth -- however, while Shields and Paltrow dealt with postpartum depression, Thompson became "clinically depressed" based on issues of infertility. After giving birth to her daughter Gaia in 1999, Thompson reportedly wanted more children but was unable to conceive. "For years I counted people's children in the street and thought I'd never recover," she said in an interview, "But you do, of course." According to the Telegraph, Thompson managed her depression by seeing a therapist once a week.
4. Sheryl Crowe Singer Sheryl Crowe has spoken publicly about her battle with clinical depression, including a period in her twenties when she felt completely debilitated by the illness. "Antidepressants helped and so did therapy, but depression is a chemical thing that some people go through," she told the Daily Mail. "It's always been part of my life."
5. Catherine Zeta-Jones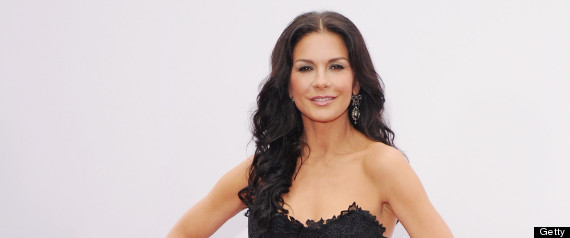 Zeta-Jones underwent treatment for Bipolar II Disorder in 2011 and again earlier this year, checking into a formal treatment facility to get the help she needed as well as dedicating herself to "periodic care." "If my revelation of having bipolar II has encouraged one person to seek help, then it is worth it," Zeta-Jones told People Magazine in 2011. "There is no need to suffer silently and there is no shame in seeking help." Amen to that.
6. J.K. Rowling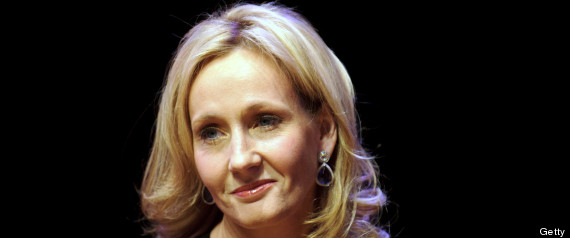 You don't expect the kind of problems that [fame] brings with it. I felt that I had to solve everyone's problems. I was hit by this tsunami of demands. I felt overwhelmed. And I was really worried that I would mess up ... I had to do it [therapy] again when my life was changing so suddenly -- and it really helped. I'm a big fan of it, it helped me a lot.
7. Jennifer Aniston But one doesn't necessarily have to be diagnosed with a mental illness to seek therapy. Jennifer Aniston recently noted that therapy can help one better understand who they are in an interview for the upcoming September issue of Glamour Magazine. Aniston's "We're The Millers" co-star Jason Sudeikis asked her what advice she would give herself throughout the years, to which Aniston responded:
[In my] thirties. Go to therapy. Clean up all of the s--t. Clean up all of the toxins and the noise. Understand who you are. Educate yourself on the self. You can undo a lot of things. If you're not happy, you can become happy. Happiness is a choice. That's the thing I really feel. Like with friends who refuse to get happy, who refuse to rise above the discomfort of where they're at.
8. Jennifer Garner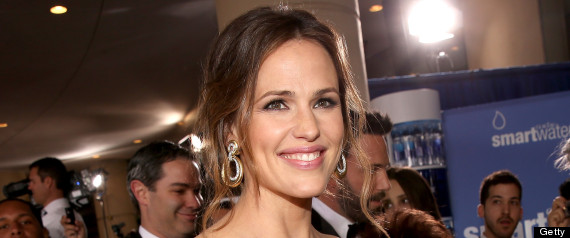 Like Aniston, Garner is another celebrity who has spoken highly of therapy's benefits without suffering from a specific mental illness. Garner sought help after her first marriage ended. She told Parade Magazine in 2010:
It's easy when you're hurt and angry to just say, "Oh, it's them." But I had to come into my own. I thought, "Why did this relationship not work? What part of the failure is my responsibility?" So I went to work on it. I started therapy.
9. Lena Dunham Related
Before You Go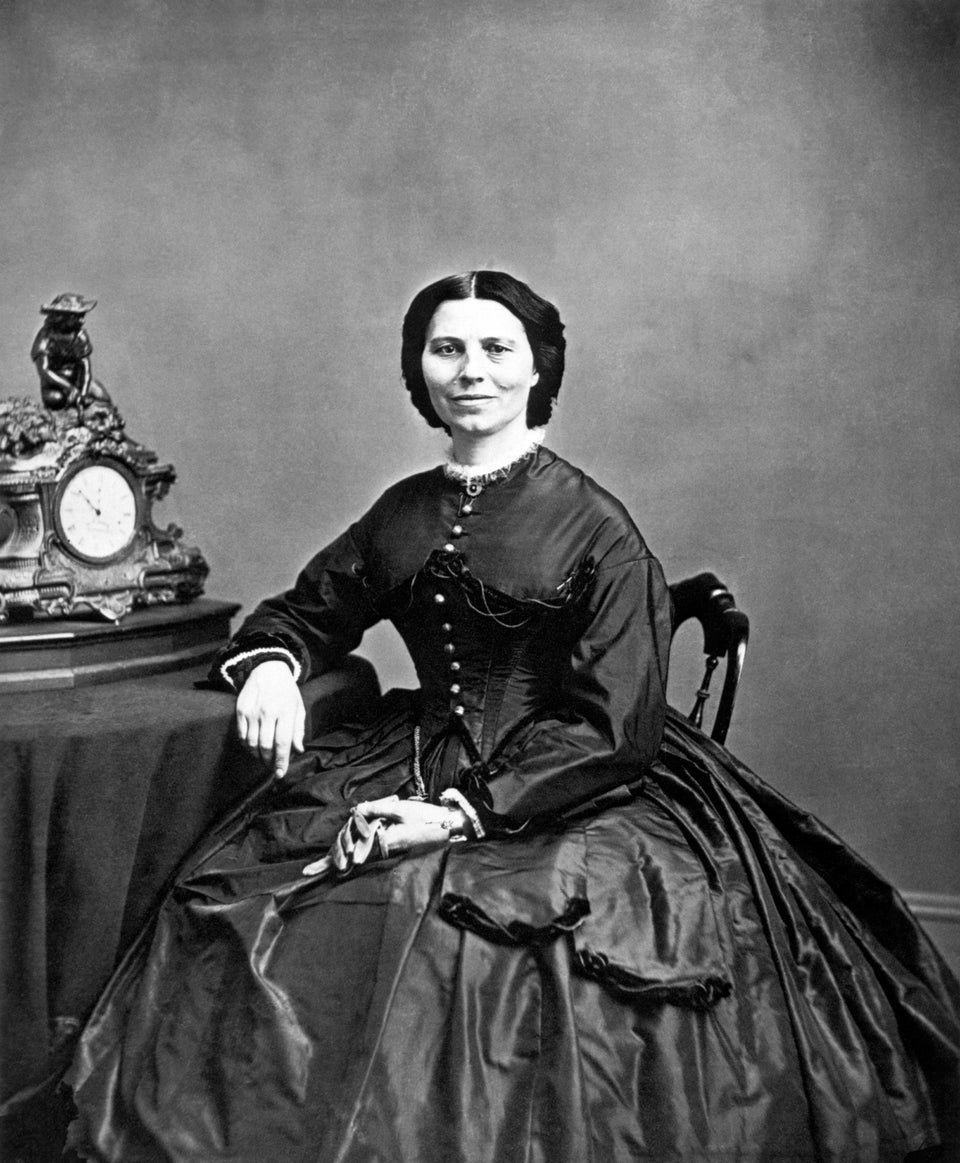 Women Who Changed Our Health
Popular in the Community