Wayne Williams promised his father that when the Chicago Cubs played in the World Series, they'd enjoy the games together.
Nearly four decades after his father's death, the 68-year-old made good on his vow Wednesday when he drove all day to his father's Indiana grave and broadcast the final game on his phone.
"I talked it out with my boys forever," Williams told WTHR of his promise. "I let them know that I told my dad, we had a pact. When the Cubs ― not if, when ― the Cubs got into the World Series, we would make sure we listen to the games together."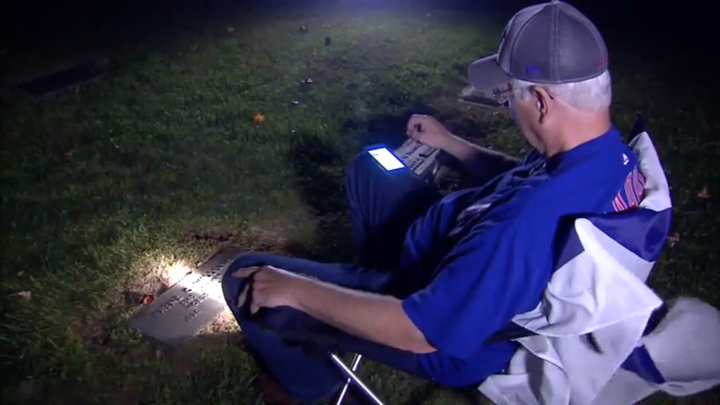 Williams, who grew up in Chicago, drove more than 650 miles from his North Carolina home to reach the Greenwood, Indiana, cemetery, The News & Observer reported.
His father, Wayne Williams Sr., was a Navy veteran who died from cancer in 1980 at the age of 53. His son suspects it's his time in the service that made him a Cubs fan, particularly going through boot camp at the Great Lakes station.
"Wrigley's brought the guys out there for these things and it was the closest thing to big-time baseball he'd ever seen," he told WTHR.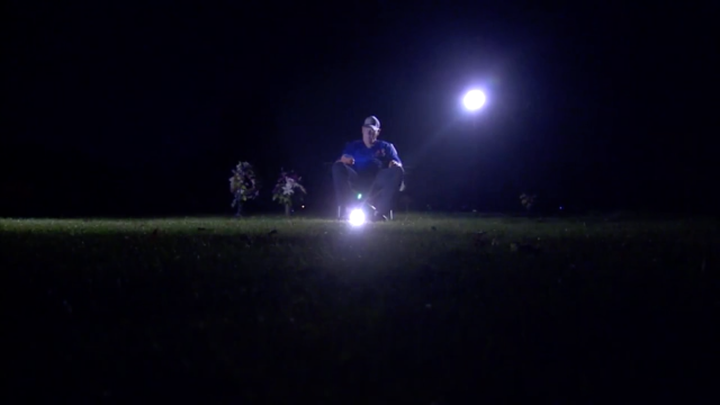 As he sat in the dark Wednesday night, Williams shined a light on his father's marker as he listened to the broadcast. A W victory flag adorned the back of his lawn chair ― something he said he wouldn't fly until their team won.
Asked if his father would have been surprised by the Cubs' big win against the Cleveland Indians, Williams said no.
"He would have said, 'I told ya, I told you they woulda won,'" Williams told The News & Observer.
REAL LIFE. REAL NEWS. REAL VOICES.
Help us tell more of the stories that matter from voices that too often remain unheard.
BEFORE YOU GO