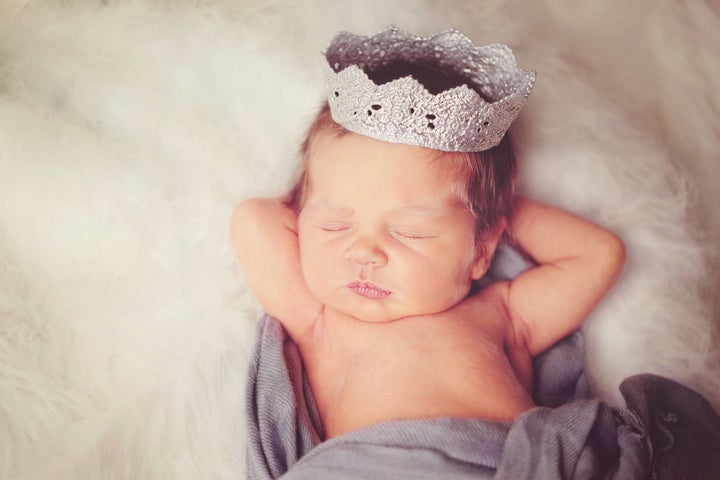 Looking through the lists of recent celebrity baby name choices, there was one little trend that jumped out at me, maybe you've noticed it too. It's a certain type of surname name with an aristocratic vibe, mostly with three or four syllables, many best said with a clipped British accent. I call them "fancy schmancy," but you could call them "distinguished gentlemen."
Beaumont
Jordan Peele and Chelsea Peretti
This talented duo has never explained the inspiration behind their choice of this elegant French surname meaning "beautiful mountain" for their baby son. Could it have been some romantic memory of one of the five lovely Norman towns named Beaumont? Or perhaps it's an esoteric reference to the prolific 17th century playwright team of Beaumont & Fetcher? Or maybe a sly reference to Jeffrey Beaumont, protagonist of "Blue Velvet"? On the other hand, it could just be a sophisticated path to the much-loved nickname Beau.
Berkeley
Maya Dunbar and Rockmond Dunbar
Turns out little Berkeley's father, noted for roles on "Soul Food," "Prison Break," "The Mentalist" and "Sons of Anarchy," was actually born in Berkeley, California. Easy one.
Charleston
Joey Lawrence and Chandie Yawn-Nelson
Another place name rarely heard as a first, especially for a girl. Not surprisingly, Charleston Lawrence goes by Charli.
Charlton
Robbie Williams and Ayda Field
Another high-road path to the nickname Charlie, this time for Robbie Williams' son. The best known bearer, actor Charlton Heston (born John Charles Carter), was known to his friends as Chuck. Charlton was his maternal grandmother's maiden name.
Crawford
Josh Turner and Jennifer Ford
There are a number of famous people with the last name Crawford, including actress Joan and model Cindy, but few bear it as a first. Country singer Josh Turner's son goes by his middle name Marion.
Deveraux
Mick Jagger and Melanie Hamrick
Fancy in a much more romantic, swashbuckling, Gallic way, Deveraux is the most extreme name of Jagger's eight children. His other sons are the more prosaic James, Gabriel and Lucas. His third name Basil, by the way, is the birth name of Mick's dad, who was always known as Joe. Deveraux is now No. 845 on Nameberry and boasts the appealing nickname Dev.
Livingston
Matthew McConaughey and Camila Alves
A surprisingly elaborate choice compared to siblings Levi and Vida, Livingston's dad explained that to him the meaning of the name is "the art of living" ― though it actually means "dear friend's place."
Marmaduke
Bear Grylls and Shara Grylls
In the past, this name was considered a quintessential (and tease-able) rich kid name, as well that of an oversized comic-strip dog. I advise you to share only if you changed your name from Edward to Bear and you named another son Huckleberrry.
Montague
Geri Halliwell and Christian Horner
Yes, it has Shakespearean cred via Romeo's family name and does already have down-to-earth nickname Monty, but Montague still shares some of Marmaduke's challenges. The Spice Girl, who also has a girl named Bluebell Madonna, revealed that Montague's middle name, George, is a tribute to her good friend George Michael.
Montgomery
Isla Fisher and Sacha Baron Cohen
Fans of brooding midcentury star Montgomery Clift or the famed British World War II commander? We honestly haven't a clue about their first son's name's inspiration but can tell you that Isla's father is called Brian ― his third name.
Remington
Kelly Clarkson and Brandon Blackstock
Maybe this doesn't even belong in this list since it's lost the old Remington Steele edge, has fallen into the category of gun names, and has now reached No. 247 on the Nameberry list. I'm wondering how many Remingtons were named that as a passageway to the charming nickname Remy, as Clarkson's son is called. Her daughter's name, River Rose, has been influential for other celebs.
Rockwell
Although two very obvious nicknames come to mind with Rockwell, Lucy Liu has insisted she will call hers by his full name. Rockwell has cultural ties to artists Norman Rockwell and Rockwell Kent.