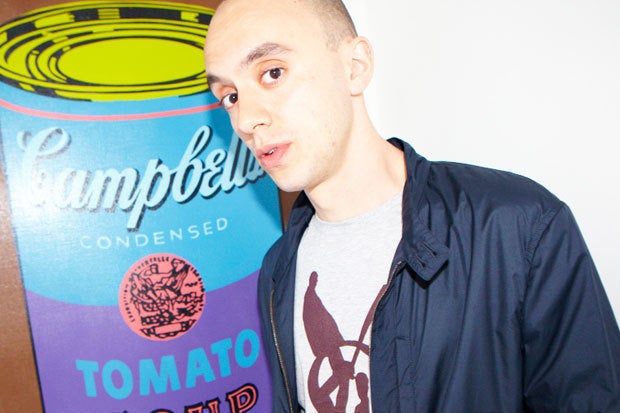 Joe Einhorn believes in tapping the wisdom of the crowd.
His website, called Fancy, is filled with items that consumers would probably never search for and may not have known existed, like a USB stick in the shape of a chocolate ice cream bar.
But Einhorn says consumers will buy such things because they trust the taste of others. If a trendsetter on Fancy thinks an item is cool, and thousands of other users agree, consumers are more likely to buy it based on their recommendation, he said.
It is the melding of crowd-sourcing and e-commerce. Einhorn is betting it is the future of online shopping.
"This is all about discovery and serendipity," Einhorn said in an interview from his office in Manhattan. "We're bringing in a different consumer who says 'I see something I didn't know about, and I want to buy it.'"
On a recent afternoon, some popular items on Fancy were a $5,400 black Chanel dress, a $180-a-night hotel stay at a beach resort in Mexico and a $29 bicycle wine rack. The company bills itself as "part store, blog, magazine and wishlist."
At first glance, Fancy bears a striking resemblance to Pinterest, the popular social networking site where users "pin" items they like from the Web on a virtual bulletin board. But unlike Pinterest, Fancy allows users to buy items without leaving the site. Fancy takes a 10 percent cut from sales, creating a steady revenue stream.
Einhorn declined to report the company's revenue. But he said the startup, which launched a year ago, does more than $10,000 a day in sales. Fancy also allows users to receive a 2 percent cut from every sale of an item they recommend, allowing influential users to create a new source of income.
Still, Fancy's growth has been relatively slow. Both Fancy and Pinterest launched around the same time. Fancy has 1.5 million users, while Pinterest, has more than 20 million users.
Einhorn, 31, who is thin with a shaved head, is an entrepreneur on his third startup. When he was 16, he was the first employee at a company called CapitalIQ, which analyzed data for financial professionals. Six years later, it was bought by S&P for $200 million. Then he co-founded Inform Technologies, which helps publishers and TV networks organize their online content.
Fancy's headquarters is located above an Apple store in Manhattan's Meatpacking District. The office belongs to Jim Pallotta, the part-owner of the Boston Celtics and a member of Fancy's board. On a deck that offers sweeping views of downtown Manhattan, Einhorn shoots hoops on a basketball court painted with a green Boston Celtics logo.
Fancy, which raised $18 million in funding, has assembled a dream team of big-name investors, including Twitter creator Jack Dorsey, Facebook co-founder Chris Hughes and François-Henri Pinault, head of fashion conglomerate PPR, which owns major fashion brands like Gucci and Yves St Laurent.
Much of the site is dedicated to the fashion world. But it isn't just major designers whose products are featured. For Jake Frey, posting his work on Fancy has been life-changing.
Within weeks, he sold hundreds of them and an angel investor gave him $250,000 to start his own design company. Frey said he had shared his magnetic lightswitch on Pinterest and Tumblr, but only generated sales after sharing it on Fancy.
"With Fancy, the simple fact there's a 'Buy it' button allowed me to sell hundred of units and make a business out of it," he said in an interview.
Fancy is one of many startups trying to combine the convenience of e-commerce with the power of word of mouth. Svpply (pronounced "supply") allows users to tag images of items they like and give links showing where to buy them. The online retailer Fab.com also allows users to share their favorite items with friends.
They are all trying to make a dent in an industry that has been difficult to disrupt. Of the top 15 most popular e-commerce websites, not a single one was launched after 2001, according to Josh Koppelman, managing director of First Round Capital.
Analysts say Fancy could be vulnerable if a company like Pinterest copies its business model.
Pinterest's recent $100 million funding round, led by a Japan-based e-commerce site, was a sign that Pinterest "is getting serious" about e-commerce, said Scot Wingo, chief executive of ChannelAdvisor, an e-commerce consultant.
Amazon, which has 180 million active buyers, could add social media to its site and deal a blow to Fancy. But so far, the e-commerce giant has shown little interest in social retailing, according to Sucharita Mulpuru, an analyst for Forrester Research.
"If anything, Amazon will probably buy these guys," Mulpuru said.
Earlier this month, Business Insider reported that Apple was interested in purchasing Fancy. Einhorn declined to comment on the report.
Fancy has been generating buzz by attracting a growing number of celebrity users. In June, Facebook founder Mark Zuckerberg joined the site and "fancy'd" one item: an Extendo Library Shelving System.
Earlier this month, Kanye West visited Fancy's offices and tweeted a photo that said he and Einhorn were "working on the future."
Einhorn insists he does not actively solicit their support. His site is just a natural fit for celebrities who "are on the cutting-edge of expressing their taste," he said.
The rest of the site's users are consuming the tastes of trendsetters "and figuring out what makes sense for them," Einhorn said.
Fancy is not about searching for things to buy, he said. It's about discovering them. As an example, Einhorn pointed out an item featured on Fancy -- a $16 calculator that looks a keyboard.
"You didn't know how much you needed it until you saw it," he said. "But you need a calculator, and there's one that looks like a keyboard, so why not?"
Related
Before You Go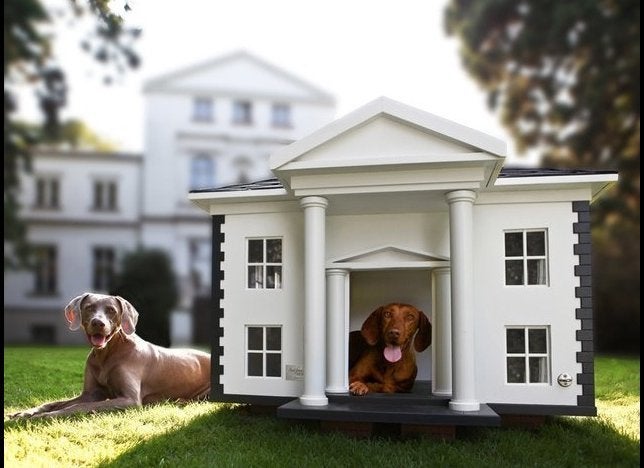 Weirdest Things To Buy On Fancy
Popular in the Community