UPDATE: Austin's representatives responded to our inquiry about the status of his relationship with Caesar with the following statement:
We're young and having fun just getting to know each other. It doesn't matter how you meet someone - on set, in a coffee shop, at school, or in the business. Sometimes you connect with people at the right moment & you just click.
PREVIOUSLY: Jake T. Austin of "Wizards of Waverly Place" fame (that rando Selena Gomez Disney Channel show) has reportedly started dating Danielle Caesar, a fan who has been tweeting at him for more than five years.
Some outlets say Caesar has been contacting Austin over social media since 2009, practically begging the Disney star to acknowledge her presence online with tweets like, "Me and @jaketaustin are getting married. Shhh =x he just doesn't know it yet ;) yes I know I'm a freak :D."
A freak GENIUS is more like it.
Validating every celebrity crush you've ever had, Caesar's persistence has apparently paid off. The 22-year-old, evidently now in a relationship with Austin, can now die happy with him in her arms, while we're still camping out at various SoulCycle locations around the city hoping to catch a glimpse of Jake Gyllenhaal.
Caesar has a private account, but savvy social media users took screenshots of one of her posts featuring the couple doing couplely things in a Dave & Buster's photobooth. (Sidenote: Our favorite/most depressing part of this story is that the two go to Dave & Buster's on dates.)
"Every love story is beautiful, but ours is my favorite," Caesar wrote, captioning the photo with a rejected Taylor Swift lyric.
Fans appropriately started losing their shit on social media after the news broke, commenting on Austin's pic, "@harrystyles this could be us but you playing with Kendall," and "FANGIRL GOALS OMG."
No one is sure exactly how it happened, but it looks like Caesar met Austin in person at a Planet Hollywood back in 2012 and he followed her on Twitter sometime after that. The Huffington Post reached out to Austin's team for comment but hadn't heard back by publication.
Celebrities: you can date them too!
We fully expect to be in a committed relationship with Jake Gyllenhaal by the time you finish reading this post.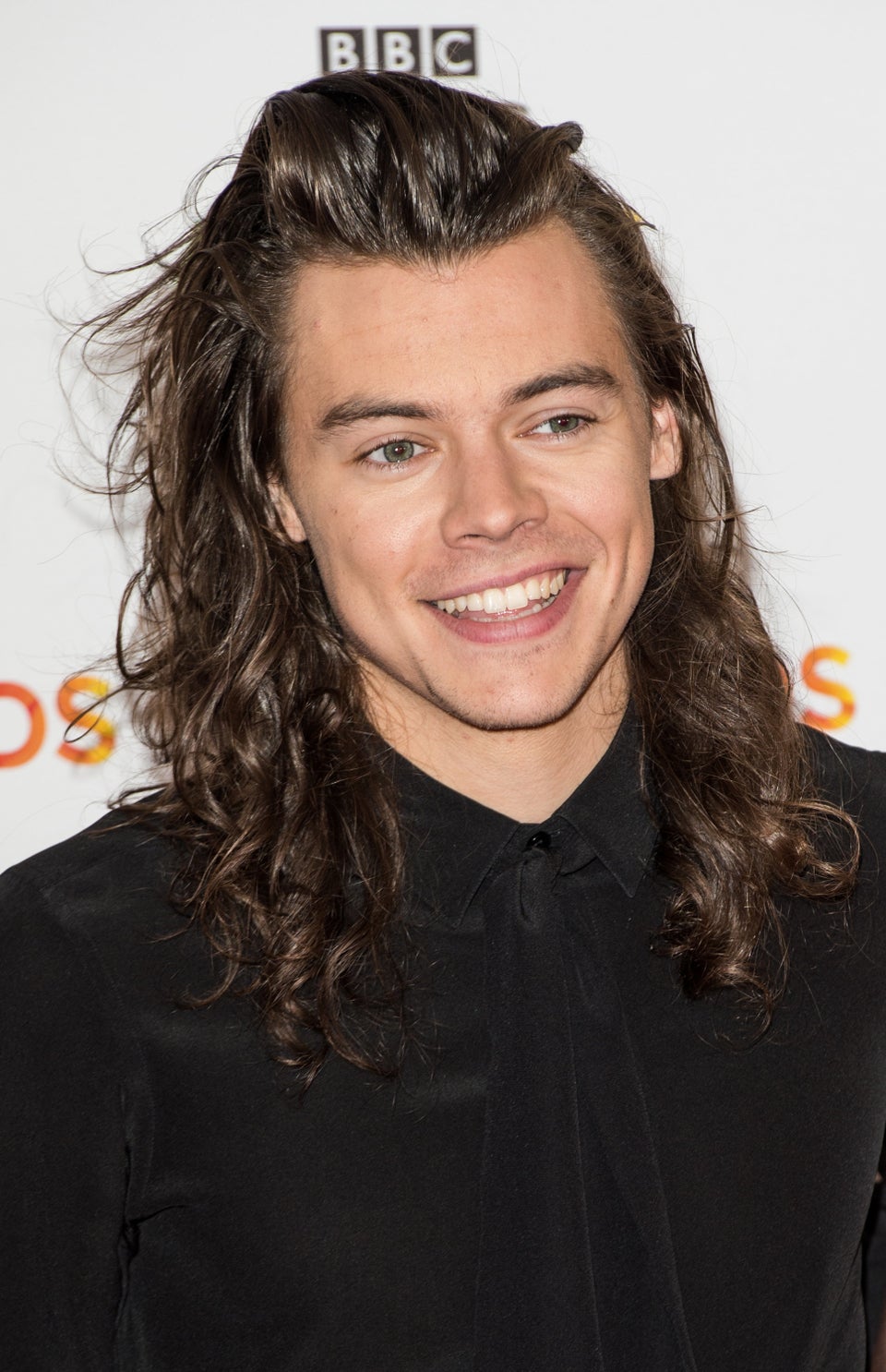 Harry Styles Long Hair, Don't Care
Popular in the Community