 Fannie Mae has paid $1.5 billion to a dozen banks that manage its massive home loan portfolio so that it can hire companies it thinks will do a better job keeping homeowners out of foreclosure, according to a government watchdog report released Tuesday.
The report, issued by the inspector general for the Federal Housing Finance Agency, concludes that Fannie Mae is probably contractually required to pay a breakup fee in order to move these loans, but that in many cases the government-backed mortgage giant appeared to be paying millions of dollars too much.
The report does not say how much Fannie might have overpaid, only that the company should not be paying more than what its boilerplate contracts with banks dictate. The inspector general found that while these contracts allow for a breakup payment of twice the annual fees a bank would collect to "service" a loan, Fannie has paid on average 2.3 times that amount in order to quickly close the transactions and forestall a bank from marketing those servicing rights on its own.
"FHFA should ensure that Fannie Mae does not have to pay a premium to transfer inadequately performing portfolios," the inspector general concluded.
How Fannie Mae manages its finances is of more than academic concern. Since 2008 It has received about $116 billion in taxpayer funds, and it is currently under the effective control of federal authorities at the FHFA.
The deal that prompted the investigation was a $412 million payment from Fannie Mae to Bank of America in August 2011 to transfer the servicing rights to more than 300,000 of these loans over to specialty companies it calls "high touch servicers."
The loan portfolio's delinquency rate was about 11 percent, and without any action Fannie Mae determined it would lose $10.9 billion on the pool of loans. In transferring the rights to specialty servicers, Fannie determined it would save between $1.7 billion and $2.7 billion over five years.
According to the inspector general's description, these specialty servicers can do what Bank of America and others cannot -- or will not.
"These servicers intensively contact borrowers, educate them on the impact of not paying, and explain options to avoid foreclosure," the report says. "A specialty servicer will often have a single point of contact for a delinquent borrower; this individual is responsible for outreach services. Moreover, Fannie Mae mandates certain staffing levels for high touch servicers, limiting the number of cases any staffer can handle."
For more than five years, Bank of America and other large banks have faced furious criticism and legal challenges over their handling of loans in default or foreclosure. Earlier this year, five banks agreed to pay $25 billion and agreed to make wholesale reforms in response to state and federal charges that they mishandled the servicing of loans. Among the changes: establish a single point of contact so that homeowners aren't forced to start from scratch each time they call for help.
But Fannie Mae, which along with Freddie Mac owns or controls about 31 million mortgages in the U.S., has mostly failed to take any action against the banks it hires to service loans on its behalf. It's decision to pay off banks that have consistently mismanaged its loan portfolios -- and which even Fannie Mae apparently doesn't think do a very good job -- is sure to infuriate homeowner activists who have been pressuring the company to take action against servicers for years.

According to the contracts Fannie Mae signs with the banks and other institutions that service these loans on its behalf, the company is permitted to transfer the servicing rights away from a bank "for cause," meaning it has identified violations of the contract, without paying any kind of transfer fee.
A Fannie Mae spokesman deferred comment to the Federal Housing Finance Agency, which has essentially controlled the company since a 2008 bailout. The FHFA, which previously examined the Bank of America payment, did not immediately return a request for comment late Monday.
All told, Fannie Mae has transferred the rights to 700,000 loans with an unpaid balance in excess of $130 billion, according to the report.
Related
Before You Go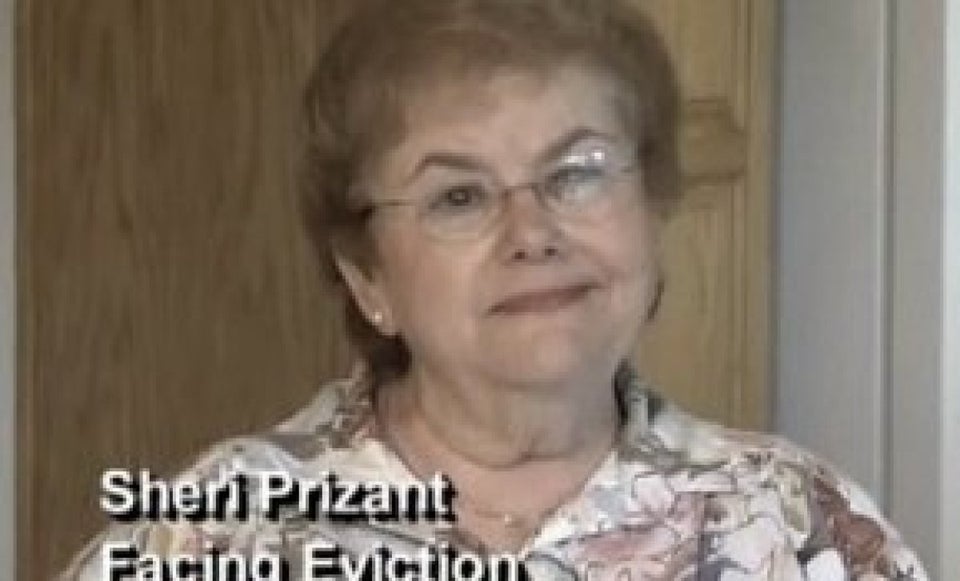 America's Worst Foreclosure Fails
Popular in the Community