Marvel fans are trying to cash in on the hype surrounding "Avengers: Endgame" by reselling prime tickets at exorbitant prices that would make even Tony Stark do a double take.
The highly anticipated film, which caps off more than a decade of filmmaking for the movie studio, is set to hit theaters later this month and is expected to rake in $200 million to $250 million in its opening weekend, Variety reports. And that's a relatively conservative estimate, as Deadline projects the superhero film could debut closer to the $300-million mark and become the highest-grossing domestic opening of all time.
Naturally, seats on opening night are hard to come by, so fans have started to resell movie tickets for thousands of dollars.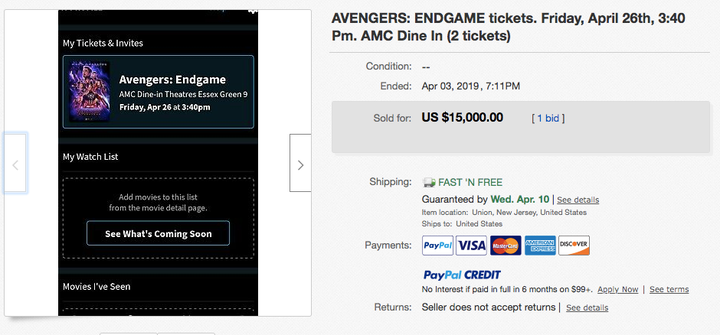 If that's a little steep, then perhaps you'd be interested in two mid-row seats in a New York City megaplex for a cool $9,199.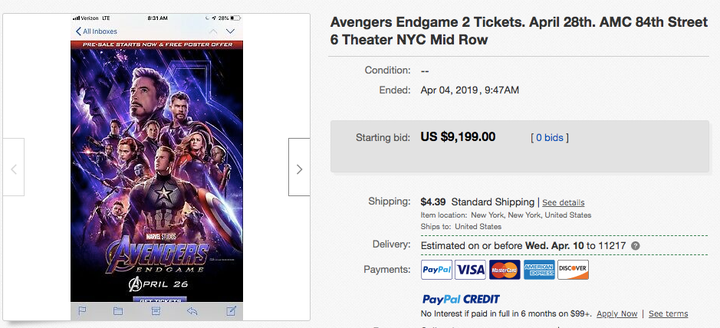 The crazy expensive ticket prices immediately attracted a variety of responses on social media with many in disbelief that anyone would shell out thousands just to see a film in theaters.
"Avengers: Endgame" hits theaters April 26 nationwide.
Popular in the Community