The moment fans were waiting for finally came. Dany + Jon = Fire. 
In "Game of Thrones" Season 7, Episode 3, "The Queen's Justice," Daenerys Targaryen (Emilia Clarke) and Jon Snow (Kit Harington) finally met face to face at Dragonstone.
First, Jon spoke with Tyrion (Peter Dinklage) and Missandei (Nathalie Emmanuel) upon his arrival. As he walked up to meet Dany, he insisted, "I'm not a Stark," as a dragon flew over his head. (You know nothing, Jon Snow ― you're a secret Targaryen!)
Then, Jon finally walked in and there was Khaleesi, chillin' like a badass Mother.
As Jon and Davos (Liam Cunningham) stood before Dany, Missandei read off her many titles: Mother of Dragons, Khaleesi, Breaker of Chains, etc.
Davos simply responded: "This is Jon Snow."
Things got off to a rocky start when Davos got upset that Dany called Jon Snow a lord ― you know, since he's a king. (KING IN DA NORF!) So Dany schooled Davos on the fact that Jon's ancestor, Torrhen Stark, bent the knee to her ancestor Aegon in perpetuity. 
She really wanted to emphasize that perpetuity means forever.
But Jon was all like, "I'm not here to bend the knee," which caused Dany to make this face.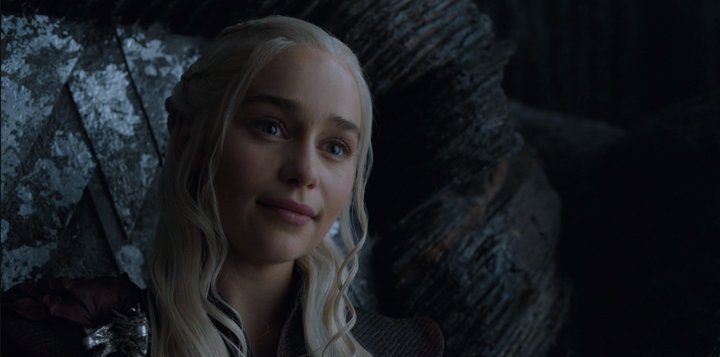 Jon also reminded Dany of some history. Her daddy, the Mad King Aerys, killed his grandfather and uncle.
Dany apologized before paraphrasing a line we heard Jon say in the Season 7 premiere about judging sons by the sins of their fathers. 
Dany then brought up how she's the "last Targaryen." (Oh gosh. Someone obviously didn't watch the Season 6 finale moment revealing Jon's real parents.)
Then, Jon broke it down about the impending threat.
"Your grace, everyone you know will die before winter's over if we don't defeat the enemy to the north," he said, later adding, "I'm not your enemy. The dead are the enemy."
The Mother of Dragons told Jon she was born to rule the Seven Kingdoms.
Davos was all like, "That's nice," chiming in with a pretty epic speech about how Jon has no birthright. He's a "damn bastard," remember?
Davos almost even revealed that Jon died and was resurrected, until the King in the North stopped him. (Dany pondered this weird moment later on with Tyrion.)
Things were tense until Varys came in and interrupted, telling Dany that she needed to hear about all the crap that went down with the Greyjoys and Sand Snakes in Episode 2. She, clearly, wasn't going to be happy.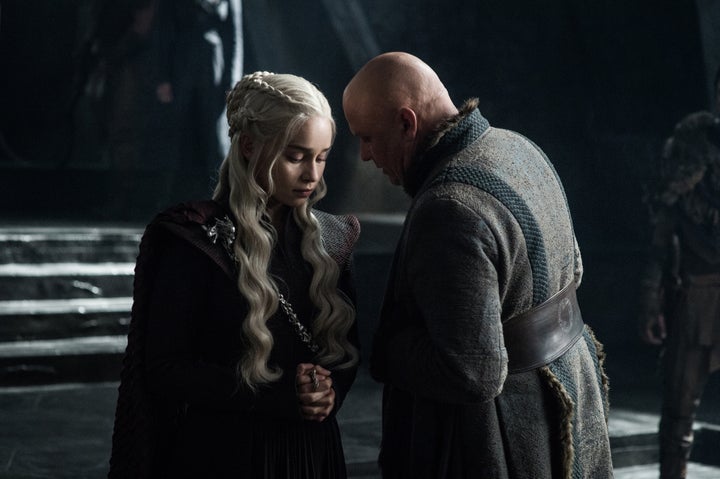 Dany ended the meeting by telling Jon he's not her prisoner ... yet. 
Later in the episode, Jon told Tyrion he needs dragonglass to defeat the White Walkers. Then, Tyrion somehow convinced Dany to allow Jon to gather it.
"You better get to work, Jon Snow," she told him. 
Dany shot Jon a look (perhaps a longing look?) as he walked away. And that's how Jon met your Mother (of dragons.)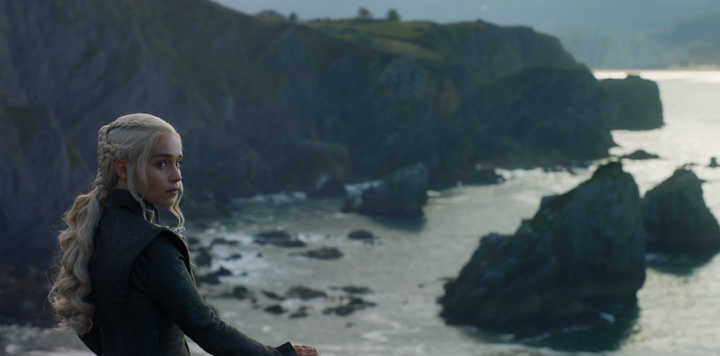 We can't wait to see what's to come. 
"Game of Thrones" airs Sundays at 9 p.m. ET on HBO. 
Calling all HuffPost superfans!
Sign up for membership to become a founding member and help shape HuffPost's next chapter
BEFORE YOU GO
PHOTO GALLERY
"Game of Thrones" Season 7, Episode 3