Fans have come out in droves on social media to express support for actress Jessica Walter the day after a story in The New York Times included the actress opening up about being verbally harassed by "Arrested Development" co-star Jeffrey Tambor. 
"I've always wanted to see a day devoted to how much we love Jessica Walter, but not like this. She deserves better all the way around," said one person.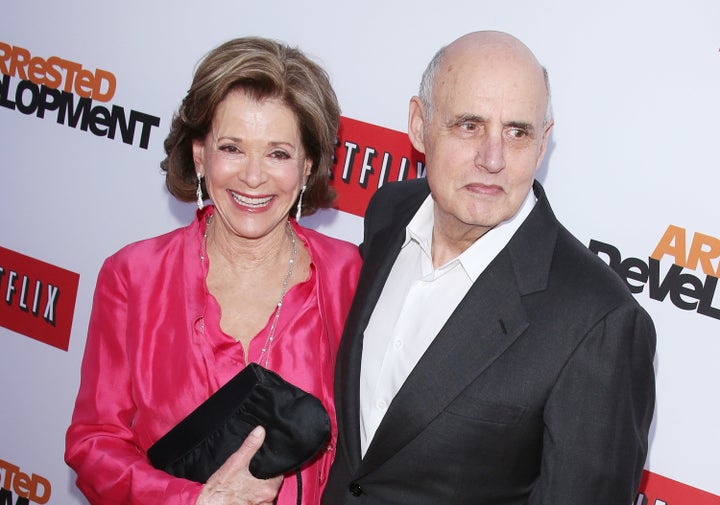 The support comes about after several stars of TV's "Arrested Development," including Tambor, talked with the Times about the show's revival on Netflix. Tambor was fired from his latest show, "Transparent," in February when one of his co-stars and his former personal assistant alleged that he had sexually harassed them.
Tambor denies the allegations, though he did admit to The Hollywood Reporter that he had "volatile and ill-tempered" tendencies. Behavior, he said, that led to a "blowup" a few years ago directed at Walter, who plays Tambor's wife on "Development."
In the Times interview, Walter said, "In like almost 60 years of working, I've never had anybody yell at me like that on a set." Through tears, the Times reported, she also said,"I have to let go of being angry at him."
Co-stars Jason Bateman, David Cross, and Tony Hale responded to her reveal by hedging about Tambor's behavior.
Bateman said all actors have their "processes," citing the entertainment industry as "a breeding ground for atypical behavior." Cross said Tambor has "learned from the experience and he's listening and learning and growing," while Hale simply said, "we've all had moments."
The only "Development" cast member to immediately rally to Walter's defense was Alia Shawkat, who told Bateman: "But that doesn't mean it's acceptable."
Much like Shawkat, many on social media came to Walter's side and rallied to call out the culture we're currently living in:
Both Bateman and Hale have since apologized to Walter via social media, but the memo has been sent.
Walter herself said in the interview, "There's so much testosterone in this room" ― and the same can be applied to the cultural climate, despite the emergence of the Me Too movement and women being encouraged to speak up about harassment.
Walter didn't immediately respond to HuffPost's request for comment.
Calling all HuffPost superfans!
Sign up for membership to become a founding member and help shape HuffPost's next chapter