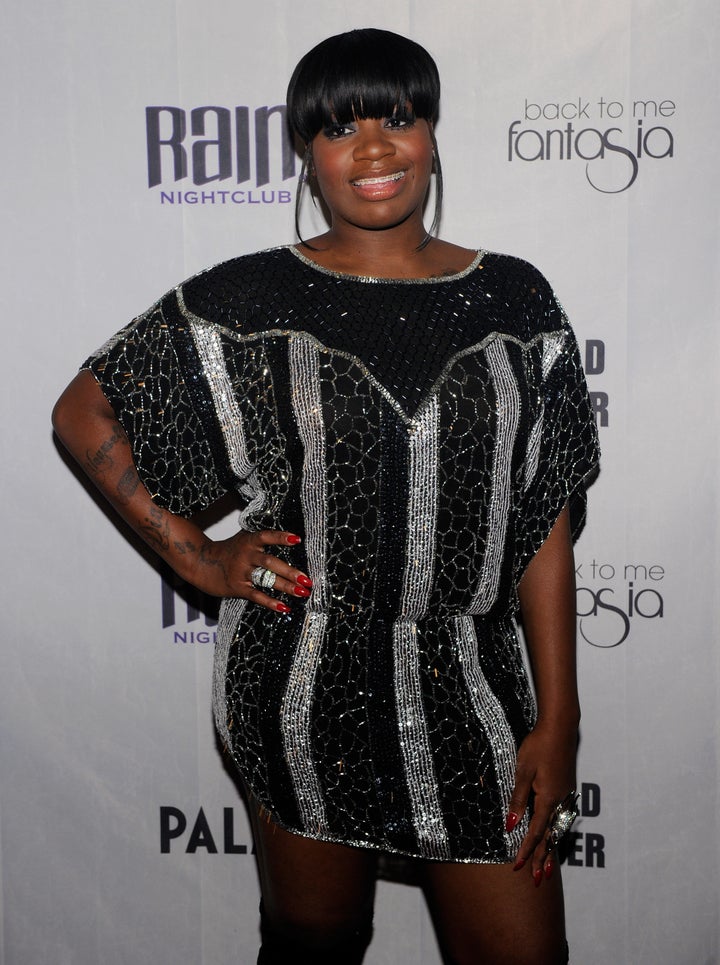 Fantasia Barrino wasn't feeling the R-E-S-P-E-C-T, and this is what it meant to her: boycotting the Grammys.
The American Idol winner appeared on BET's "106 & Park" on Monday to explain her Grammy absence, which became conspicuous after she was not there to accept her award for Best Female Vocal Performance. Turns out that not getting asked to join the opening number tribute to her idol, Aretha Franklin, led Barrino to stay home and watch on TV.
"I'm kind of going through my own little thing," she told the show's hosts (via The Hollywood Reporter). "Last night they were honoring someone who is my idol, Aretha Franklin, and there is no way I could have sat there and not got the happy feet and wanting to jump on the mic because she is my favorite so I felt like, you know, at the end of the day I should have been on that stage so, I kind of did my own little thing last night."
Instead, it was Christina Aguilera, Jennifer Hudson, Florence Welch, Yolanda Adams and Martina McBride that sang a medley of Franklin's biggest hits.
Barrino will at least get to do a full out tribute to another one of her idols -- she's been cast to play gospel legend Mahalia Jackson in an upcoming movie, a role she's already preparing for by working to gain 30-45 pounds.