It's time to step back into the suitcase.
Warner Brothers announced Thursday that the next installment in the franchise will be titled "Fantastic Beasts: The Crimes of Grindelwald" and is set arrive in theaters on Nov. 16, 2018.
A moving image similar to those hanging in the halls of Hogwarts revealed the first look at the expanded cast, which includes Jude Law as young Dumbledore and Johnny Depp as his rival (and maybe lover?) Grindelwald.
The sequel picks up months after the events of the first film following Grindelwald's escape from prison. Enter Dumbledore, who calls upon Newt to stop the dark wizard from "gathering more followers to his cause — elevating wizards above all non-magical beings."
Newt reunites with Tina (Katherine Waterston), her sister Queenie (Alison Sudol) and the nonmagical baker Jacob (Dan Fogler) for his mission in "an increasingly dangerous and divided wizarding world."
A photo posted to the film's official Twitter page on Wednesday shows two wands ― one the famed Elder Wand ― and teases the inevitable showdown between Grindelwald and Dumbledore. Fans immediately began speculating that the second wand was the one Dumbledore would go on to use to best his frenemy in a legendary duel, which takes place decades after the 1920s-set film.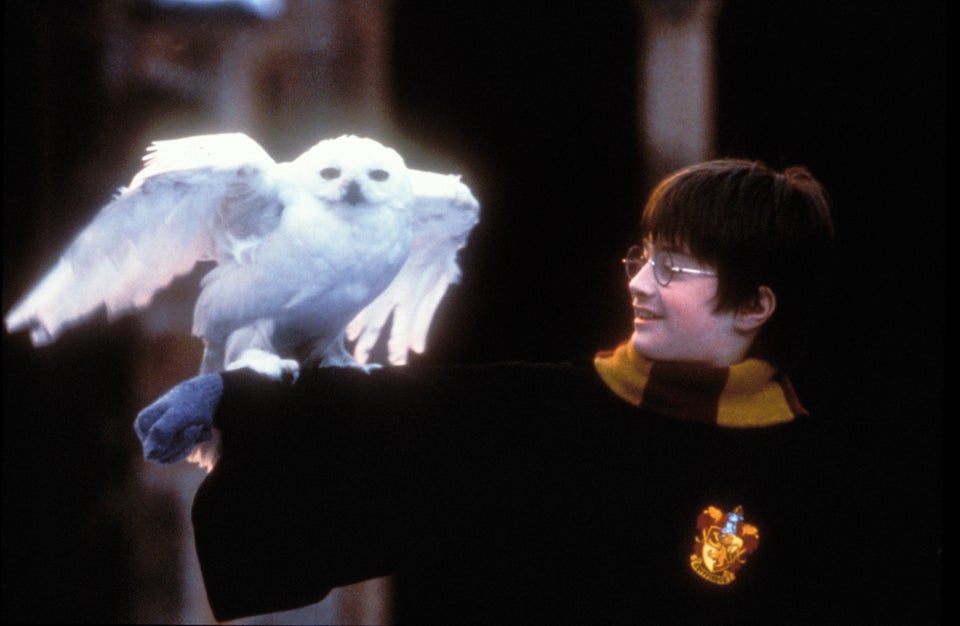 'Harry Potter': Where Are They Now?
Popular in the Community