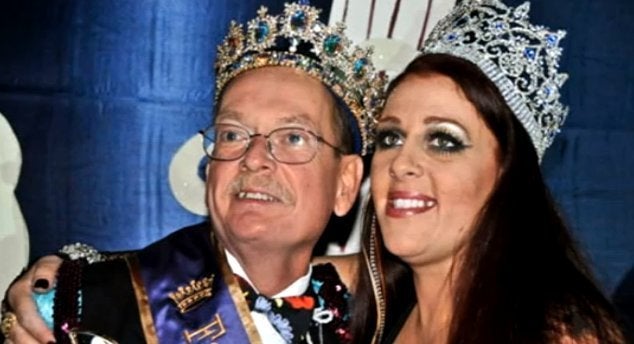 After neighbors' reports of suspicious activity, the reigning Fantasy Fest Queen of Key West was arrested on drug charges last Friday. Police spotted paraphernalia such as a bong, a grinder, and plastic bags when they approached the house Surrey Westrupp shares with Charles Fritz, reports KeysNet.com.
Armed with a search warrant, Key West police found prescription narcotics, traces of cocaine residue, as well as a marijuana pipe in Westrupp's possession. Her roommate Fritz was charged with possession of 56 grams of marijuana as well as more drug accessories.
Westrupp was crowned Fantasy Fest 2011 Queen after an extensive fundraising campaign. As the annual festival, held every year since 1979, is a way to raise money for AIDS Help, the king and queen are the candidates who generate the most donations.
Westrupp and the rest of the Fantasy Fest candidates are required to have a campaign manager and a treasurer to help manage finances. And each must get support from a maximum of four major sponsors who will donate $1,000 as seed money for the campaign. Last year, the candidates raised $181,000 for AIDS Help, which provides health care, housing, and support for HIV-infected residents of the Florida Keys.
According to On Key West blog, which cataloged Westrupp's Fantasy Fest campaign, she moved to Key West eight years ago after vacationing there from Long Island. Her family members eventually moved down as well, opening Franco's Hero & Deli on Duval Street.
She told On Key West, "One of my favorite things about this island is the kind and intimate community." It sounds like this same intimacy also led her neighbors to narc her out.
Westrupp is being held without bond on three felony and 13 misdemeanor drug charges. Here she is during the Fantasy Fest 2011 coronation:
Popular in the Community