A pervasive "Fantasy Slut League" has been uncovered at Piedmont High School in California following an investigation by school officials.
In a letter to parents, Principal Rich Kitchens writes that the league was created by varsity student athletes. Female students are "drafted" and male students earn points for "documented engagement in sexual activities" with female students, Piedmont Patch reports
The investigation found that the league had been active for the last five or six years at the school and served as a bonding activity for some student athletic teams. Many students -- both male and female -- participated at times because they felt pressured to, according to the report.
"Participation often involved pressure/manipulation by older students that included alcohol to impair judgment/control and social demands to be popular, feel included and attractive to upperclassmen," Kitchens wrote. Students also recognized misconduct, admitting fear of disciplinary action against them if discovered, affecting college applications. Read the full letter at Piedmont Patch.
Because the school does not have details on those involved in or victimized by the fantasy league, officials are focusing on "education and understanding moving forward" versus discipline for past actions, Kitchens wrote, according to the Contra Costa Times. The school is also looking to design an initiative that would address the league and general personal integrity topics across the school's classrooms, as well as institute meetings with student athletes at the beginning of sports seasons to discuss sportsmanship and conduct.
Many parents told KGO-TV that they were surprised to hear about the fantasy league. While parent Bianca Forrester told the station that she's pleased the administration is willing to take on the issue, others like parent Carole Parker commented to Piedmont Patch that school officials aren't doing enough, expressing disbelief that those responsible for the league are unidentifiable.
"Why isn't PHS conducting a real investigation to find out what is actually happening and who is behind this behavior rather than simply focusing on 'education and understanding moving forward, not discipline for past activities?'" Parker wrote. "It is incredibly SAD that PHS students are most concerned about how this might affect their college applications and NOT that they regret harming another child."
But in a statement to KTVU Sunday, Kitchens said students cannot be punished for incidents that take place off campus, telling KGO-TV that the letter was sent to make sure parents were aware of what was happening in their children's lives. The letter also points out that such a fantasy league is not unique to Piedmont High, and Superintendent Constance Hubbard doesn't want "to blow this out of proportion" as "some horrible big event that we found out about."
Randall Brooks, the district's assistant superintendent of educational services, called the fantasy league discovery "awful."
"We're not making excuses, we're not minimizing it, we're not sanitizing it," Brooks told Bay Area News Group. "We're an educational community. Our point is to take issues like this and treat them as educational opportunities, and if there are criminal issues, we report them to the police."
A Texas school district launched an investigation last July when it was discovered that a real-life Burn Book -- like the one featured in "Mean Girls" -- singled out students and called them names. The "Spring Woods Book" was removed from Facebook after Spring Branch Independent School District officials looked into insensitive comments and photos of students, including a "SLUTS" section.

Before You Go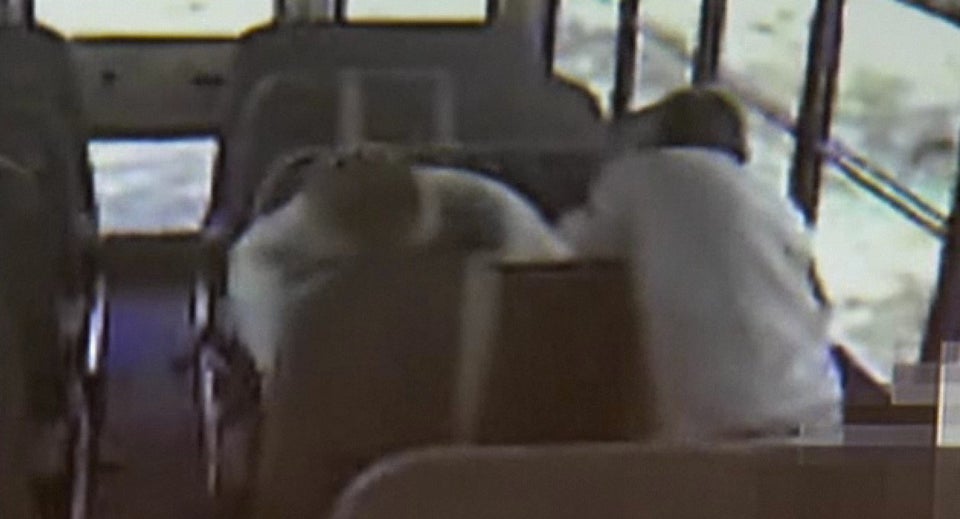 School Bullying Incidents
Popular in the Community