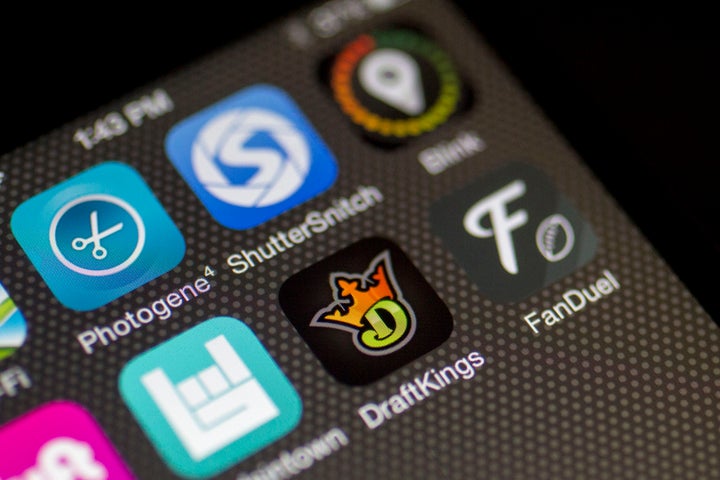 Top daily fantasy sports companies have agreed to greater self-regulation amid a scandal that has called the industry's consumer protections and business practices into question.
The Fantasy Sports Trade Association announced Tuesday that it has created the Fantasy Sports Control Agency, an independent group "charged with creating a strict, transparent and effective system of self-regulation for the businesses that comprise the fantasy sports industry," the association said in a release. 
Seth Harris, the former acting secretary of labor under President Barack Obama, will head the FSCA.
The move toward self-regulation comes at an increasingly turbulent time for the daily fantasy sports industry. Top companies have faced major scrutiny since a DraftKings employee inadvertently leaked insider information about online contests earlier this month. An internal investigation cleared the employee, Ethan Haskell, of wrongdoing, but the revelation that he won $350,000 playing in a FanDuel contest the same weekend as the leak raised questions about the companies' data controls and consumer protections.
"The reason that the FSTA established an independent authority and asked me to lead this organization is to ensure that it's not a sham, that it's not a fake, that it's not just a publicity stunt," Harris told Bloomberg News Tuesday. 
The FSCA will be charged with developing cross-company standards, internal controls, auditing policies and enforcement mechanisms to govern the industry, the release said.
"The FSTA will continue to work closely with state and federal lawmakers and regulators as we develop and implement strong integrity programs," Harris said in the release. "We are confident that an independent control agency can prevent any unethical, dishonest, or unfair behavior. In the process, we can save lawmakers and regulators the cost and effort of intervening so that they can expend their limited resources on bigger and more societally important challenges."
DraftKings also expressed its support for the new agency.
"We are committed to working with the Fantasy Sports Control Agency, the FSTA and all relevant government authorities to ensure that our industry operates in a manner that is completely transparent and fair for all consumers," DraftKings co-founder and CEO Jason Robins said in a statement Tuesday. "[E]nsuring a level and fair playing field for all players is a fundamental tenet of our company. We believe the Fantasy Sports Control Agency will help our industry establish best practices that further this important goal."
This story has been updated to include comment from Robins.
REAL LIFE. REAL NEWS. REAL VOICES.
Help us tell more of the stories that matter from voices that too often remain unheard.