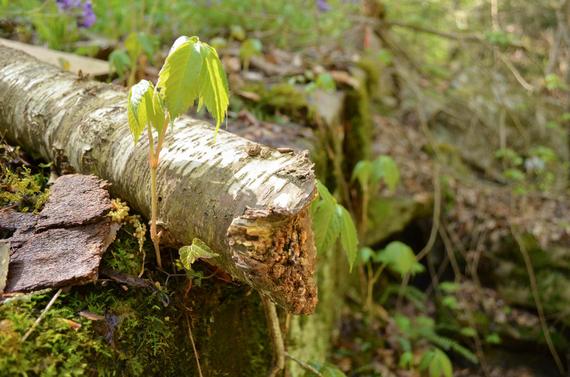 At my church, River Road Church, Baptist (an ecumenical Baptist congregation with formal worship), we follow the Revised Common Lectionary. This liturgical guide provides us with readings Sunday that fit with the liturgical year, with its various seasons that correspond to celebration, mourning, and growth. There are a great many reasons to appreciate the liturgical calendar - from enjoying the seasons of the Christian year alongside so many different denominations of Christians, to simply being challenged to preach from texts we may not have chosen on our own.
Each season of the church, as outlined in the liturgical calendar and in the Revised Common Lectionary, provides us with a focus - we begin with Advent, the waiting period before the birth of Christ. We then celebrate Christmas from December 25 until January 5. On January 6, we celebrate the Epiphany, or the coming of the three wise men and the Gentile joining in this Messiah story. We continue the season of Epiphany, studying the early life and ministry of Jesus, including the Baptism of Jesus and Jesus' transfiguration. We follow this season with Ash Wednesday and 40 days of Lent, joining in Jesus' wandering and suffering and eventual death. Then we rejoice on Easter Sunday morning in the resurrection, followed by a season of Easter that continues to celebrate the realities of new life. This season ends after 50 days, at Pentecost Sunday, the celebration of the coming of the Holy Spirit to the disciples.
The Sunday following Pentecost, we celebrate Trinity Sunday, and then we continue in what is called "The Season of Pentecost." Every Sunday following this then becomes "The __ [second, third, fourth, etc.] Sunday after Pentecost" for a period of about 28 weeks. This lengthy season often gets dubbed "Ordinary Time" as well. But what does "ordinary" mean in the context of liturgy? Rather than meaning "mundane" or "commonplace," the term originates from the word "ordinal," which means "counted time." We are now counting the weeks until the cycle of the high holy periods of Advent-Christmas-Epiphany and Lent-Easter-Pentecost begin again. This period is a period of growth and renewal. The liturgical vestments are green, a symbol of new growth.
New growth happens not in the periods of celebration, but in the day-in and day-out life of church fellowship and learning. This season does not have the highs of Christmas and Easter joy or the lows of Lent's penitence and Holy Week's walk toward crucifixion. But it has its own beauty, as God joins alongside us in our walks of faith, even when spiritual mountain tops or penitent valleys are not present. Who are we as we walk with God during the growth period? Are we paying attention to God's call on our lives when the bell-ringing holy days and somber Lenten days are behind us and ahead of us? Are we pruning our negative selves to open to new growth? Are we seeking out the light of God to help us move away from our seedling faith to blossom to new life in Christ?
In John 15, Jesus reminded us that he is the vine and we are the branches, and pruning is a vital part of growing into discipleship. This is no ordinary practice - despite being the focus of our "ordinary" time! Life outside the faith often calls us to "watch out for number 1" foremost, but Jesus calls us to prune ourselves, make ourselves better followers of the One who came to show us the Way - the way to love more wholly, include others even at our own cost, be open to God's work in our lives, and grow into people who reflect the life and teaching of Jesus Christ. This may require putting ourselves aside at times, becoming more aware daily of our need for Christ's help as we attempt to become who Christ has called us to be. Perhaps this would look like an extra bit of time spent serving others, pruning some of our time spent on self-gratifying experiences. Perhaps it means more study or thoughtfulness toward our faith rather than letting our faith remain in adolescence. Or maybe it just means being present with others as we seek to love Jesus outside the walls of the church in meaningful new ways together.
We are followers of Someone who is far from ordinary. May our ordinary season count the ways we can become better followers, better friends, and better citizens of this world and the next.
Related
Popular in the Community