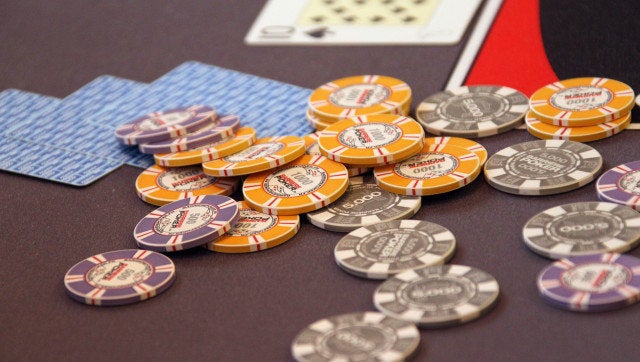 I still vividly remember the days sitting across Faraz Jaka playing a friendly game of poker. It was about 10 years ago and he typically wore a Chicago Bulls jersey usually accompanied with a stone cold poker face. He took poker seriously and it paid off.
Who could've known that I had the privilege of playing against the WPT (World Poker Tour) player of the year in 2010? After a wild success in poker, Faraz is sitting amongst the top poker players in the world.
Today, Faraz gives back to the community by embracing the #GivingTuesday movement by donating a portion of his winnings for the remainder of the year to Givology.

I had a chance to catch up with Faraz and ask him about his decision to participate in this movement.
How did you first her about #GivingTuesday?

As an entrepreneur myself, I typically follow Techcrunch and Mashable. I was browsing through Mashable and found an article about #GivingTuesday and then Googled to learn more about it. Their idea makes a lot of sense, and I wanted to be part of the first #GivingTuesday campaign. I tweeted to my followers regarding my decision in hopes that other professional poker players would catch on to it as well.
As a professional poker player, how have you given back in the past to the community?

Through my success in poker, there have been many different opportunities that have presented themselves for me to give back. One of the first few things I did was to donate to my high school basketball coach's sports program and my business magnet program teacher at Piedmont Hills High School. Both of them have been invaluable in helping me throughout my career. I've also participated in poker charity events around the nation and even allow some charities to use my name to draw larger crowds to the events.
How important is charitable giving to you?
I couldn't be more thankful for my poker success. I realize that not everyone has been privileged to have have the opportunities that I was given. I'm a person that loves to help out my friends; it's always been a part of my nature. If I know I can make a difference in one person's life, it makes everything all worthwhile.
How much are you donating to charity?
I'm playing three major tournaments for the remainder of the year. One in Montreal and two in Prague. I'm donating anywhere between a minimum of $500 up to $20,000 depending on the outcome. You can follow me on Twitter to check my progress!
Do poker players generally donate some of their winnings to charity?
There are definitely other poker players who donate to charity. The most common form of this is charity poker events where the prizes are donated to the players, and in return, all the tournament buy ins go towards the charity.

How did you hear about Givology, and what made you choose them?
I actually heard about Givology from a friend a few years ago. I just recently donated to one of their projects, and was thrilled by the fact it was a 100 percent volunteer-run company. I'm a person who likes to see that my money is actually making a difference in someone's life, and love the fact that I get regular updates from them.
How can we follow your progress for the remainder of the year?
I always update my progress on Twitter. I keep my fans in the loop by telling them my current chip stack and how well I'm doing. The final table will stream online at www.worldpokertour.com and www.ept.com.
Popular in the Community