She isn't the first beauty pageant winner to talk of wanting peace, but she actually got an offer to help achieve it.
In a Feb. 6 statement from its peace delegation, FARC wrote that Vega's previously stated desire for reconciliation in her country could have a real impact on the peace talks. Delegates officially called on her to visit Havana for an ongoing summit.
"Be assured that we are willing to address your concerns and consider your views a valuable contribution to peace; we are waiting for your confirmation and your contribution," FARC wrote.
According to Time, FARC has conducted guerrilla warfare against the government for more than 50 years. More than 200,000 people have died in the conflict. Negotiations between the rebels and Colombian authorities began in 2012.
Before You Go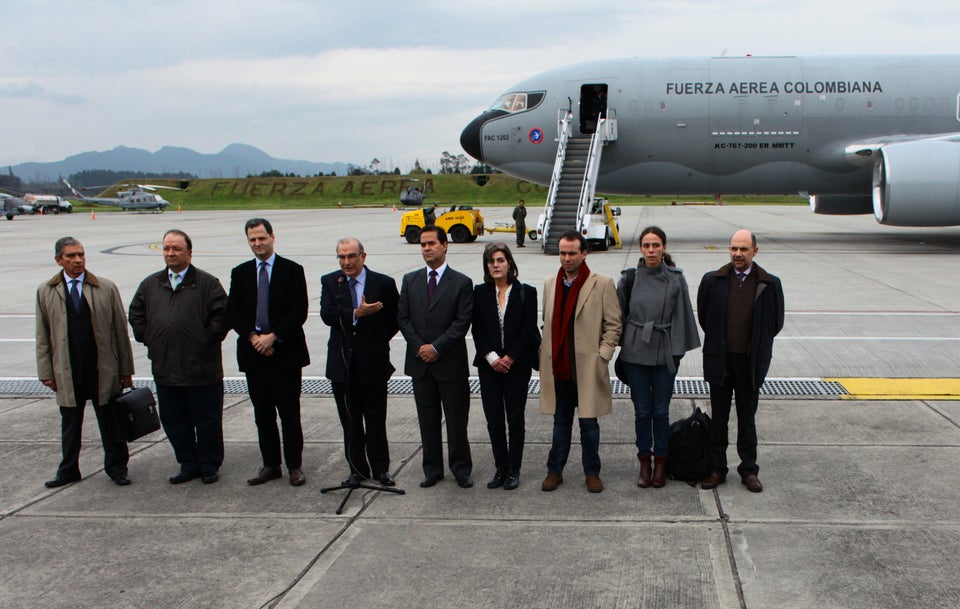 Colombia-FARC Peace Talks
Popular in the Community