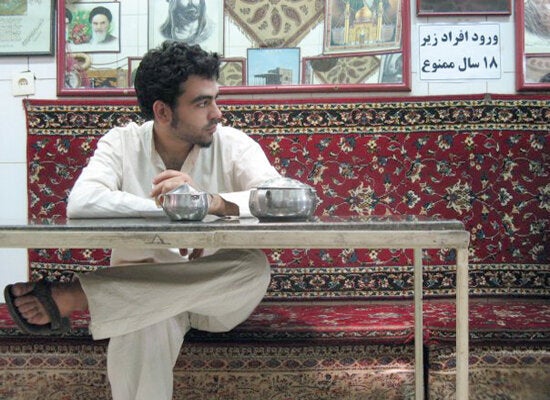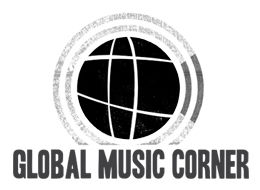 This is HuffPost World's regular feature that highlights interesting musicians and musical trends around the world. Know of a great musician doing ground-breaking work outside the United States? Send us your ideas for bands to profile or up-and-coming musicians to follow. Please fill out this survey form.
Classically trained musician Fared Shafinury grew up in Corpus Christi, went to college at the University of Texas, and yet somehow always felt too Iranian for South Texas. So the American singer-songwriter moved to Iran for two years, during the Ahmadinejad presidency. "How'd that go?" I asked him last week, when we were introduced in Austin.
Fared, you live in Austin now, a city where musicians can perform almost whenever and wherever they want. Not so in Tehran, I'll bet...
Fared Shafinury: The bureaucracy that musicians must endure in Iran is so tedious, it discourages artists from even trying. A cultural commission called the Ershad oversees all lyrics, and all musical compositions. No music can be recorded, distributed, or even performed without the Ershad's permission. It's sad how many talented musicians are forced to play privately for so few people.
Is the Ershad even tougher on female musicians?
Shafinury: Women in Iran are not allowed to sing in public, except as back-up vocalists to men, or in choirs. Female soloists are not permitted under any circumstances.
So, did you give up performing for two years?
Shafinury: I was going nuts without an outlet. So one day daf player Milad Pourhassan and I went to Park Jamshidiye in the foothills of North Tehran to play in a open-air amphitheater called the Stone Garden, which overlooks the city. I brought my setar. I couldn't imagine anyone would find fault with us, because we were playing traditional Iranian instruments. It wasn't like we were playing an electric guitar and a drum set.
Shafinury: Our music attracted a crowd of about 200 people, then the cops came and pulled us away. The audience screamed, "Why? This is traditional music! Let them play!" One cop shouted back, "I don't want to stop them from playing, but it's my job."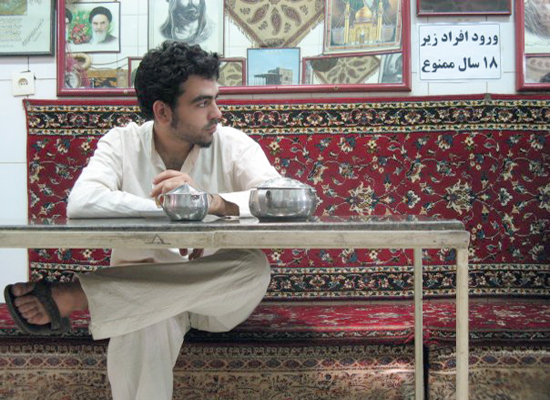 Shafinury: To the police station, where I was told we didn't have permission from the Ershad to perform in public. The police chief threatened to take our instruments away, so I began to speak in English. I told him I was an Iranian-American who had moved to Iran to perform classical Persian music...that I had studied under Iran's most prominent Masters including Mozaffari, Zolghadr, Shaari, Soukuti, and Mohammad-Reza Lotfi. For some reason this jived with the police chief, and he let us go home.
Shafinury: I felt hopeless. It was clear to me that in Iran I would never be able to play in a public space, even one as innocent as a family park where little kids run around with ice cream cones.
At that moment, did you finally feel like an American citizen?
Shafinury: I struggled with my identity. Having grown up in South Texas, but feeling very Iranian because of my parents and my love of their musical heritage, I began to convey both Western constructs and Iranian melodic patterns in my music. I blended my knowledge of the Persian classical vocal repertoire, known as the radiff, with an indie rock sensibility.
But in the world of classical Persian music, don't song lyrics always come from the ancient poets?
Shafinury: Song lyrics have traditionally come from ancient poets such as Hafez, Rumi, Saadi, and Omar Khayyam. However, a shift has taken place in recent years and now lyrics from modern poets are becoming more commonplace. On my debut album Behind the Seas, I featured lyrics from Hafez, Saadi, Sohrab Sepehri, and the first feminist poet in Iran -- Forugh Farokhzad.
When you write your own lyrics, are they censored in Iran?
Shafinury: Provocative lyrics that overtly hint at sexuality or politics are censored in Iran, so artists must find unique ways of making statements through metaphors and symbolism. This forces a certain type of creativity, which has the benefit of adding layers of depth to Iranian artistic expression.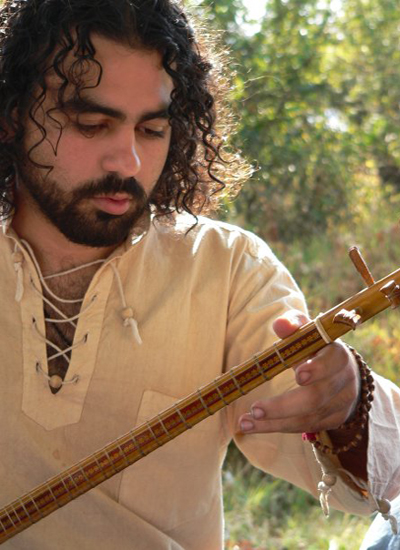 Is there an underground music scene in Iran?
Shafinury: The underground rock music scene is thriving in Tehran. Concerts are held in private homes, or on the outskirts of town in private villas. I was fortunate to see a few live shows, because ordinarily these musicians can only share their songs online. The Internet has become a very important tool for the rock music scene inside Iran.
Since the post-election crisis in Iran, do American audiences react differently to your music?
Shafinury: After last week's sold-out show at the Cactus Cafe in Austin, where I performed with my band Tehranosaurus, there were more questions than usual about the meaning of my lyrics. A woman told me our music sounded like "Middle Eastern blue grass music." A military man who served time in Iran during the 70s told me the music "was a perfect bridge between America and Tehran." And for the next couple of months, I'll be teaching a Texas banjo player how to play the setar.
This music video featuring Fared Shafinury performing "Arianaz" was shot in Tehran using simply the video function on an ordinary digital camera. Shafinury told me it shows "a more human side to the city...the vast development, the Afghan migrant workers, the class differences, the urban chaos...basically, the streets."
Calling all HuffPost superfans!
Sign up for membership to become a founding member and help shape HuffPost's next chapter