Michael Rekola, a former aide to Rep. Blake Farenthold (R-Texas), told CNN that Farenthold's staffers were subjected to verbal abuse and sexually explicit remarks from the lawmaker.
In one instance in July 2015, said Rekola, who was then Farenthold's communications director and was about to get married, the lawmaker told him: "Better have your fiancee blow you before she walks down the aisle ― it will be the last time."
Farenthold allegedly went on to ask Rekola, in front of other staffers, if his fiancee could wear white on the wedding day, apparently referring to whether she was a virgin.
Rekola told CNN that Farenthold regularly had angry outbursts, screaming and slamming his fists on desks, and would call aides "fucktards." Farenthold often made comments about women's physical features, including their breasts or behinds, Rekola said.
Farenthold's office did not immediately reply to HuffPost's request for comment. In a statement to CNN, Farenthold denied verbally abusing his staff or making inappropriate comments to Rekola about his then-fiancee. He said he did refer to aides as "fucktards" ― but said it was a joke.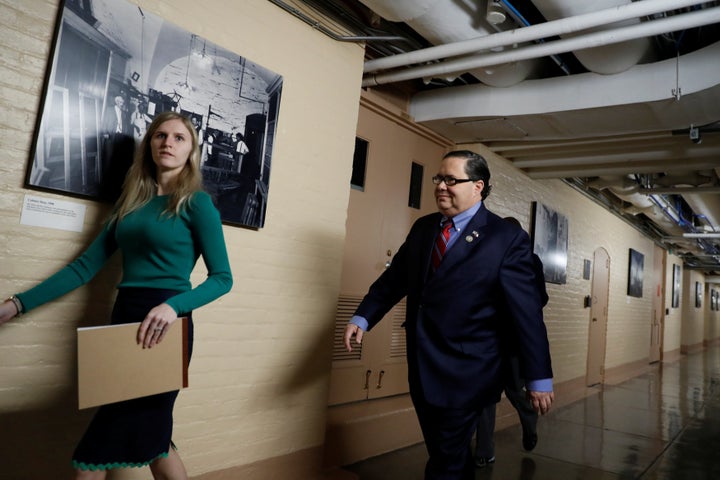 Women in various industries and institutions, including in politics, have been speaking out against sexual misconduct as part of the #MeToo movement. Last month at a congressional hearing, several female lawmakers testified about instances of sexual harassment involving other members of Congress and staff.
Several lawmakers have recently resigned in response to allegations of sexual misconduct, including Rep. John Conyers (D-Mich.), Sen. Al Franken (D-Minn.) and Rep. Trent Franks (R-Ariz.). At least two Republican congresswomen have called on Farenthold to resign.
Calling all HuffPost superfans!
Sign up for membership to become a founding member and help shape HuffPost's next chapter