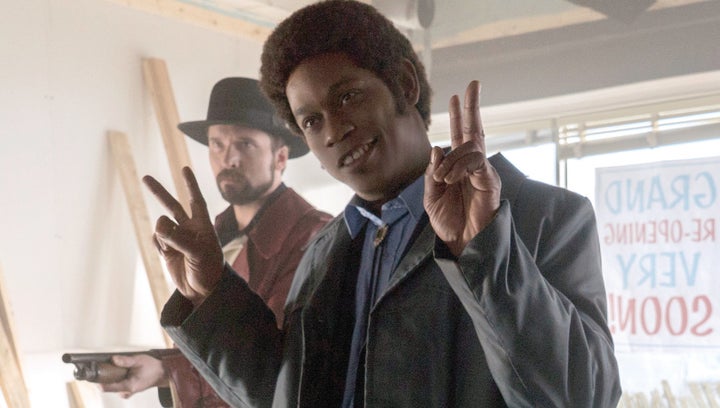 "Fargo" may not be based on a true story as the show jokingly claims. But the second season of the FX series still stretched and played with the realism of the North Dakota city far past what any general audience would have expected. The movie and first season were certainly bloody, but there certainly weren't any aliens.
With the show's recent release on Blu-ray and DVD, The Huffington Post was able to talk to actors Bokeem Woodbine and Cristin Milioti to try to clarify the more mystifying elements of the second season.
Woodbine's Mike Milligan was easily one of the best and perpetually perplexing characters on television last year. Milioti's Betsy Solverson was arguably the strongest and most intuitive role in a snow sea of detectives.
Talking to the actors behind these two particular parts gave at least some new insight and clarity to those questions you probably still have about the show.
Warning: spoilers for Season 2 of "Fargo" ahead, duh.
1. How did those aliens fit in?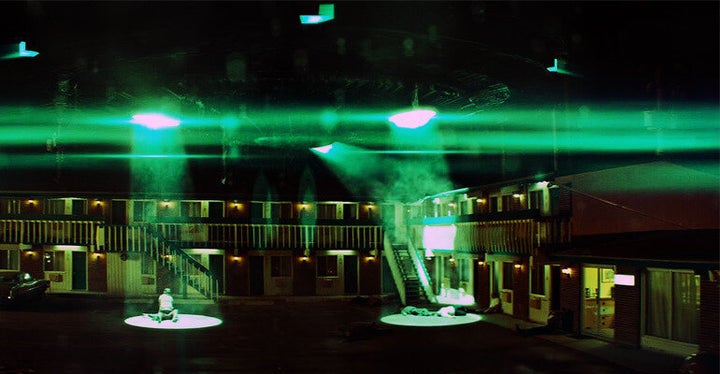 According to the actors, the aliens didn't have a definite purpose.
"I was curious as everybody else," explained Woodbine, who said he actively didn't try to think about the aliens too much, as their involvement was "blowing [his] mind." That said, Woodbine agreed there were parallels between his character's invasion of Fargo and the aliens.
Apparently, Woodbine's character was even originally supposed to see the aliens himself, but that moment ended up getting cut. Once his encounter with the aliens got dropped, the actor simply tried to put the extraterrestrials out of his mind. "I would have driven myself crazy if I'd been thinking about this," said Woodbine. "There are only so many hours in the day. I kind of had to just ... [makes dissipating noise] ... let it go."
Milioti similarly claimed that the aliens were never discussed with her. "That's one of the brilliant things about [executive producer and screenwriter] Noah [Hawley]," said Milioti, "I love that he introduces these things and then doesn't ... they don't have to be solved. So much of life isn't resolved. So I loved the alien thing. I have no idea. I never asked. And I sort of prefer it that way."
2. Could the Kitchen brothers talk?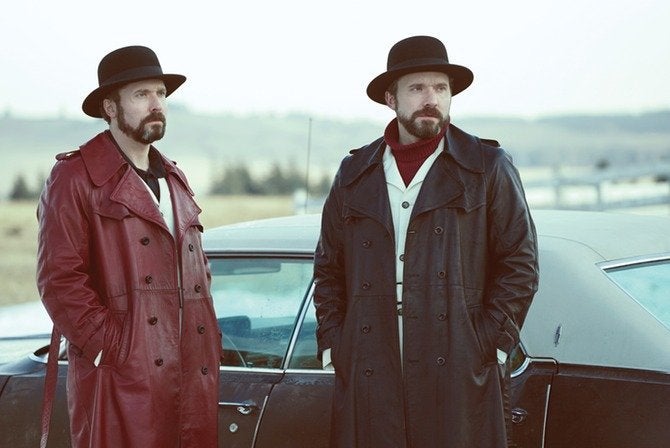 In the context of the show, perhaps the Kitchen brothers couldn't talk. But off the set, the real-life brothers apparently wouldn't stop.
Todd and Brad Mann are Canadian. Naturally, in Woodbine's words, "being Canadian, they love hockey." The actor continued, "They love hockey and science fiction movies. They can talk about either subject for hours, and I'm not exaggerating. Literally. Literally."
Woodbine explained that since there are two of them, when you sit in the middle, "they're like a stereo" headset. 
"Just picture a man sitting in his chair, getting ready for his scene, trying to focus, and on either side of him is a twin going on and on and on about hockey or science fiction movies," Woodbine said with a laugh. "I mean, for hours, man. For hours. When you're trying to prepare. You get a glimpse of the nightmarish scenario I was in."
Although the long conversations may have been "nightmarish," Woodbine still added that he loves the two brother actors. "They're great guys," said Woodbine. "They [were] just excited about being on set."
3. What was Mike Milligan's deal?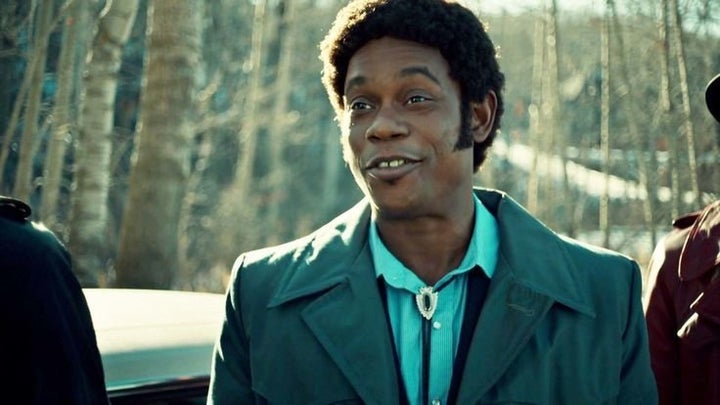 A bit of trivia has been bouncing around that Hawley actually wrote the character of Mike Milligan to be played by a white Italian actor and that Woodbine convinced the show to go in a different direction. That actually stems from a misquote of Woodbine's."When I first said that, what I meant was what [the character] read like was this must be for a 50-year-old pot-bellied Italian cat and this has to be some type of mistake." The character was always meant to be black, despite Woodbine's initial interpretation.
But Woodbine did still convince Hawley to take the character in his own direction. "I wanted to add something to [the role] that wasn't necessarily on the page," explained Woodbine. He wanted to add something "Coen brothers-esque."
And so Woodbine decided to base Milligan off a sociopathic politician.
Woodbine explained, "[Politicians] can resolve, in their mind, some of the most heinous actions when it comes to policies ... And they can still sleep at night like it's nothing." The actor continued, "I said, that's a sociopathic tendency, and part of that is born out of ambition. I saw my character as being very ambitious."
4. How'd the actors handle those accents?
The actors used YouTube clips along with a dialect coach to try and nail an authentic Upper Midwestern accent. According to Milioti, for this season, the creators didn't want the accents to be as much of a "schtick as the movie." 
"They were very conscious of keeping it light," said Milioti.
The actress actually claimed she would love to do the accent "for 10 more years if [she] could" since it was so fun. "That's a great way to talk," she added.
5. Does Betsy Solverson die?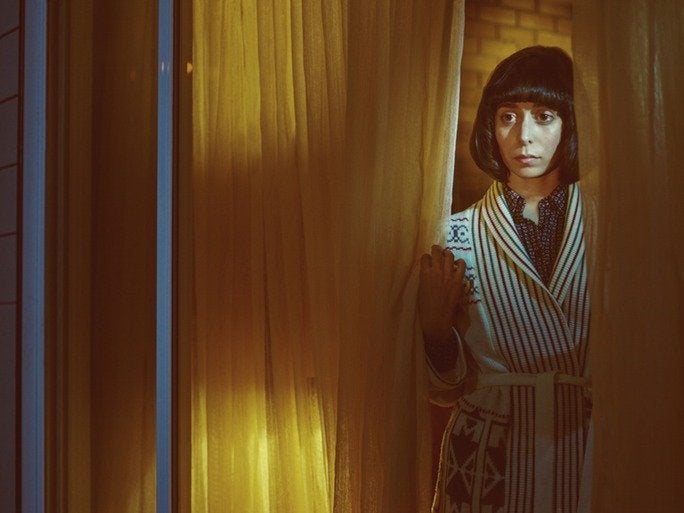 Of course the character dies at some point, but is it the cancer that kills her? Betsy Solverson is not seen in the future events depicted in the first season of "Fargo." But even the fan Wiki about the character states a broad date range for her death, sometime between 1979 and 2006. 
Milioti actually asked Hawley whether the character got the placebo treatment for her cancer or not. She recalled Hawley saying at the time, "I wont tell you, because in a way you don't have to know. It's better if you don't know." The actress said she later realized he was completely right. "I don't need to know, because she [the character] doesn't know," explained Milioti.
Similar to her questions about the aliens, Milioti felt this mystery was better left unanswered.
Bonus: Milioti wasn't aware of Ted Danson's work in "Cheers" and asked him for an acting reel.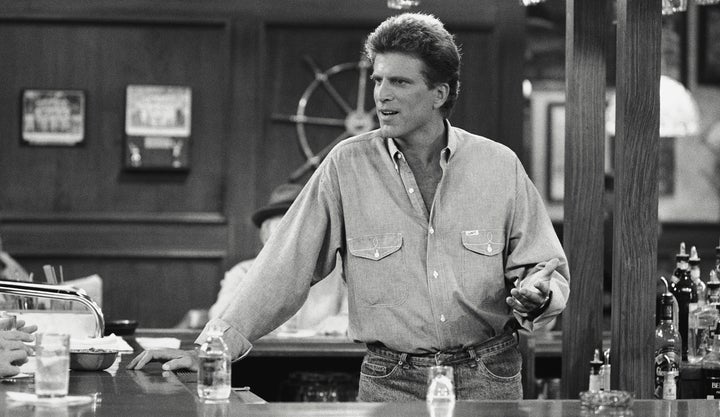 During a PaleyFest panel last year, executive producer Warren Littlefield recalled a memorable 1 a.m. moment with the cast and crew. As Littlefield told the story, Ted Danson said something along the lines of, "Well, back when i did 'Cheers' ... " to which Milioti responded by looking at him and saying, "What's that?"
Milioti slightly disputed this moment to HuffPost, saying she "knew of 'Cheers'" and "just hadn't seen it." But still, Milioti told Danson she'd "never seen him in anything" and so she asked if he could send her his acting reel.
Calling all HuffPost superfans!
Sign up for membership to become a founding member and help shape HuffPost's next chapter
BEFORE YOU GO
PHOTO GALLERY
"Fargo" Season 2