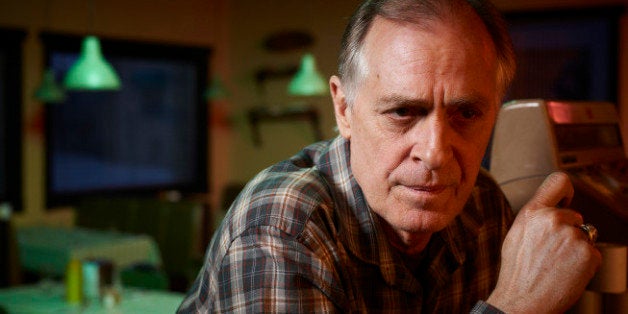 Here are some things you will surely want to know about Season 2 of "Fargo," you betcha. All this information comes from Monday's "Fargo" panel at the Television Critics Association press tour in Los Angeles.
The show will return to FX in fall 2015 at the earliest and will once again consist of 10 episodes.
The second season will chronicle a crime that occurred in Sioux Falls in 1979 (something that happened in Sioux Falls was referenced several times in the first season).
The 33-year-old version of Lou Solverson will be one of the lead characters (the character, played by Keith Carradine in Season 1, mentioned a Sioux Falls incident a couple times). Lou will be a state police officer who has recently returned from Vietnam, and we'll meet his wife, Betsy. Viewers also will meet Lou's father-in-law, the local sheriff.
There's no Alison Tolman in Season 2. Everybody is sad. "It is a crime and a tragedy," executive producer Noah Hawley admitted. Her character will be 4 years old in Season 2, so we might see a toddler version of the character.
Would Hawley consider having Tolman play her mother? "I haven't considered it, no," Hawley said. "She should be in everything anybody ever makes as far as I'm concerned," but having Tolman play that role struck him as a little "gimmicky."
The second season will be shot in the winter again, in and around Calgary, Alberta. The settings for Season 2 will include Fargo, Luverne and Sioux Falls. "Believe me, we would do 'Fargo: Honolulu' if we could get away with it, but we can't," Hawley said.
Season 2 will feature a made-up story that feels "truthy," Hawley said.
Hawley said that the main Coen Brothers influences on Season 1 were the film version of "Fargo," of course, as well as "No Country for Old Men" and "A Serious Man." In Season 2, the main Coen film influences are "Fargo," of course, "Miller's Crossing" and "The Man Who Wasn't There."
Hawley joked that Season 2 will have a subtitle: "Fargo: Backlash."