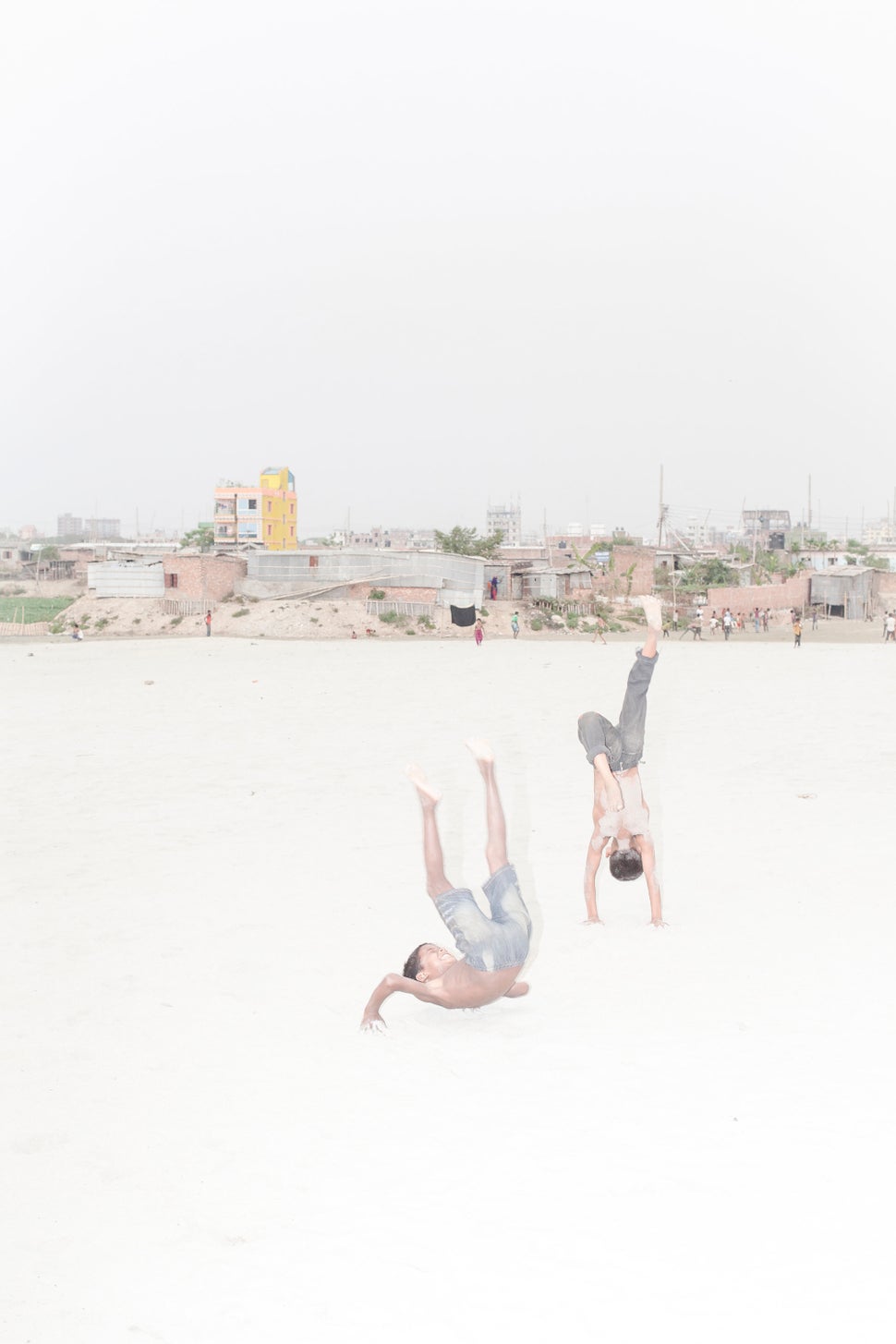 "The landscape around us is constantly changing," photographer Farhad Rahman explained in an email to The Huffington Post. "The skyline is getting busier, and even then there never seems to be enough space. In all this, where will children play?" 
"I am always searching for a place where I can find children playing with their own freedom," Rahman added.
He found it in Bangladesh, in the new land created by draining bodies of water and refilling them with sand and soil -- or worse, garbage -- to make room for the country's expanding population. Before building on these sites can start, while the soil in the pits settles, there is a period of in-between, when local children transform the empty areas into their own personal playgrounds.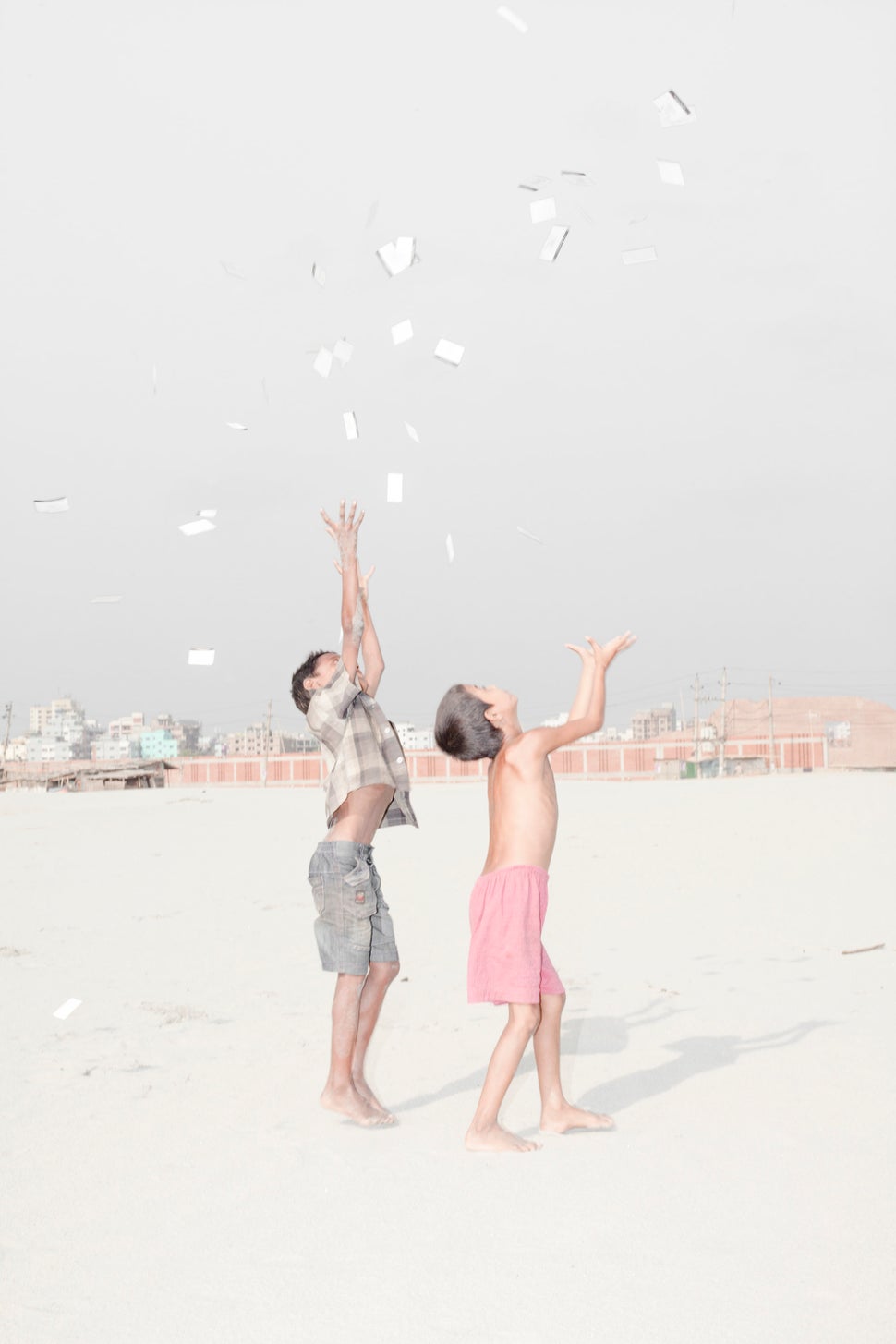 Rahman befriended a group of kids who frequently played on a landfill site, documenting their imaginative rituals and carefree games, camera in hand. Despite the looming reality that in no short time their playground would become a construction site, the children in his photos seem immersed in a reality all their own.
Burying themselves in the sand, disguising themselves with brown paper bags, biking and tumbling and falling over on purpose, the Bangladeshi children capture through still images the intense vitality of a fantasy-fueled childhood. Rahman's white-tinged landscapes, where land and sky are nearly indistinguishable, feel like they're documenting a dream. And in a way, they are. 
PHOTO GALLERY
Bangladesh: National Geographic
REAL LIFE. REAL NEWS. REAL VOICES.
Help us tell more of the stories that matter from voices that too often remain unheard.