WASHINGTON -- Agriculture Secretary Tom Vilsack said Republicans' obsession with cutting food stamps is symptomatic of a 1980s state of mind.
"This is not a situation where we're back in the '80s where there was this push for welfare reform because people were perceived to be gaming the system," said Vilsack. "That's not the case here."
In an interview with The Huffington Post, Vilsack said House Republican leadership's failure to move a farm bill, which included nearly $80 billion per year in food stamp subsidies, could pose major harm to the agriculture community.
He also predicted that the GOP was harming itself politically, having spent the last election lambasting President Barack Obama as the "Food Stamp President" to no success.
"I think the reason why they haven't been particularly successful with this argument is that maybe the American people recognize these food assistance programs are helping people who are struggling through no fault of theirs," Vilsack said, "or who have worked their entire lives but are now living on a very small and meager Social Security check, or dealing with a disability that makes it very difficult if not impossible for them to work. I think Americans have understanding and compassion for these people."
Republicans in Congress disagree. Last month, GOP leadership brought to the floor a bill that would have cut the Supplemental Nutrition Assistance Program by more than $20 billion and given states leeway to drug test recipients. To the surprise of leadership itself, the measure failed to pass, as conservative Republicans argued the cuts weren't deep enough and that the rest of the bill represented a giveaway to agribusiness. Democrats, for their part, said the food stamp cuts went too far and only a handful of them ended up supporting the legislation.
It's the second consecutive year the traditional alliance between urban and rural lawmakers has failed to get a farm bill through the House. With lawmakers now at an impasse, Republicans are entertaining the idea of splitting the bill in two, and attempting to pass agricultural subsidies and food stamp payments separately.
"I'd be very concerned if I were a farmer or rancher or producer if these bills were split," Vilsack said, adding that food stamps don't need congressional reauthorization to continue. "On the other hand, some of these farm programs, they come up every five years and historically the way they get passed is for that coalition between urban suburban and rural legislators understanding that there's something in this bill that speaks to their constituents."
Vilsack said that if Republicans wanted to reform nutrition assistance or crop subsidies, keeping them together in a farm bill is their best chance to do so. Agriculture and nutrition advocacy lobbyists generally agree that the nutrition and farm assistance should stay together.
The top Democrat in the House Committee on Agriculture, Rep. Collin Peterson (D-Minn.), argued a twin-bill package would fail to make it through the lower chamber. (He himself said he would vote against the food stamp portion of such a package, arguing the cuts would be too deep.) Senate Majority Leader Harry Reid (D-Nev.), meanwhile, urged House leadership to simply take up the Senate's version of the farm bill, pledging that he would not support a stopgap fix like the one-year extension that was passed last year.
Vilsack said that if current agriculture laws are allowed to expire at the end of September it would have damaging effects, both globally, by harming trade relations, and locally, by raising milk prices.
"We spend a lot less on our food as a percentage of our income than most people around the world do," Vilsack said. "It gives us a lot of flexibility with our paychecks that sometimes we fail to recognize or appreciate farmers for what they get to us."
Before You Go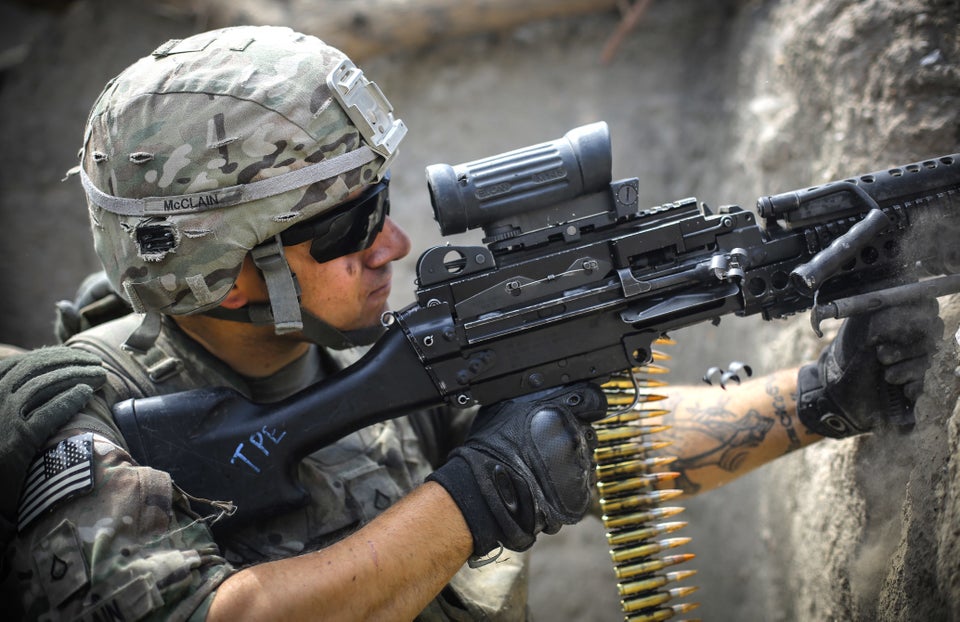 What Sequestration Would Cut
Popular in the Community