WASHINGTON -- The U.S. House of Representatives on Thursday passed farm legislation that, for the first time in 50 years, did not include food stamps alongside agriculture subsidies.
Conservatives inside and outside Congress had pushed to separate farm policy from nutrition assistance -- but liberals should be glad about what's happened, at least according to Oklahoma congressman Frank Lucas.
"If you're a true liberal and you want to protect the [food stamps] program from any reform whatsoever, I suppose you'd be smiling," Lucas, the Republican chairman of the House Agriculture Committee, told HuffPost on Thursday morning ahead of the vote.
Republican House leaders tore the farm bill in two after unified legislation failed in a surprising vote last month. Democrats had bolted from the measure because Republican cuts to the Supplemental Nutrition Assistance Program went too far. At the same time, the cuts didn't go far enough for the House GOP, which will probably try to pass a standalone food stamps bill that is even harsher -- one that the Democratic-controlled Senate could easily reject.
What House Republicans will do next, when they turn their attention to food stamps, remains unclear. Spokespersons for party leaders said they were taking only one step at a time and declined to comment on their next proposal for food stamps. House GOP leaders could try to reauthorize SNAP with the 2 percent cut some Democrats were initially willing to accept, or they could push for deeper, yet-to-be-defined cuts that might win over some of the 62 Republicans who voted against the farm bill in June.
"It's definitely step-by-step here, but I think what needs to happen is that we need to help shape the food stamp program instead of thinking we're just going to ignore it or let it go on cruise control," Rep. Doug LaMalfa (R-Calif.), a freshman member of the Agriculture Committee, told HuffPost.
Cruise control is within the realm of possibility. Authorization for both farm and nutrition programs expires at the end of September, but that doesn't mean 47 million Americans will suddenly stop receiving food stamp benefits. Congressional appropriators can keep the program going.
"The way food stamps is structured, even if the authorization expires, it's an appropriated program anyway. They can just keep it going," Lucas said. "If you were, say, a very liberal member of Congress and you didn't care anything about agricultural production and processing, you didn't care about rural America, you didn't care about infrastructure, you didn't care about research, you didn't care about any of this stuff, I suspect you'd probably be enthusiastic here. Because this way the farm bill issues will be addressed, your subject matter's left out."
Even though there is no "food stamp cliff," safety net experts still worry that nutrition assistance, which costs $80 billion annually since the Great Recession made more Americans eligible for the program, will be vulnerable without formal reauthorization. Robert Greenstein of the liberal Center on Budget and Policy Priorities warned in a Thursday blog post of "a decided risk of Republican threats and actions to short-change SNAP's appropriation on the grounds that the program hasn't been reauthorized."
Rep. Jim McGovern (D-Mass.) said he thought Republicans could hobble SNAP in the annual appropriations process if they wanted to.
"Through the appropriations process, they could take a meat ax to the program," McGovern said. "We don't know. I don't believe they will allow benefits to continue at the current level."
But it's possible that Thursday's agriculture-only House farm bill could be combined with a broader Senate-passed farm bill that reauthorizes SNAP and makes only a small reduction in spending.
"We will deal with whatever they send to us," Senate Agriculture Committee Chairwoman Debbie Stabenow (D-Mich.) said on Bloomberg TV on Wednesday. "I think it's a serious mistake to begin to unravel what has been the coalition of urban and rural Americans to come together on food security and supporting our farmers and ranchers. But whatever they send us, we will deal with that, and we will do it in a bipartisan basis as we have done in the Senate and send them something responsible back."
This story has been updated to reflect the outcome of the vote.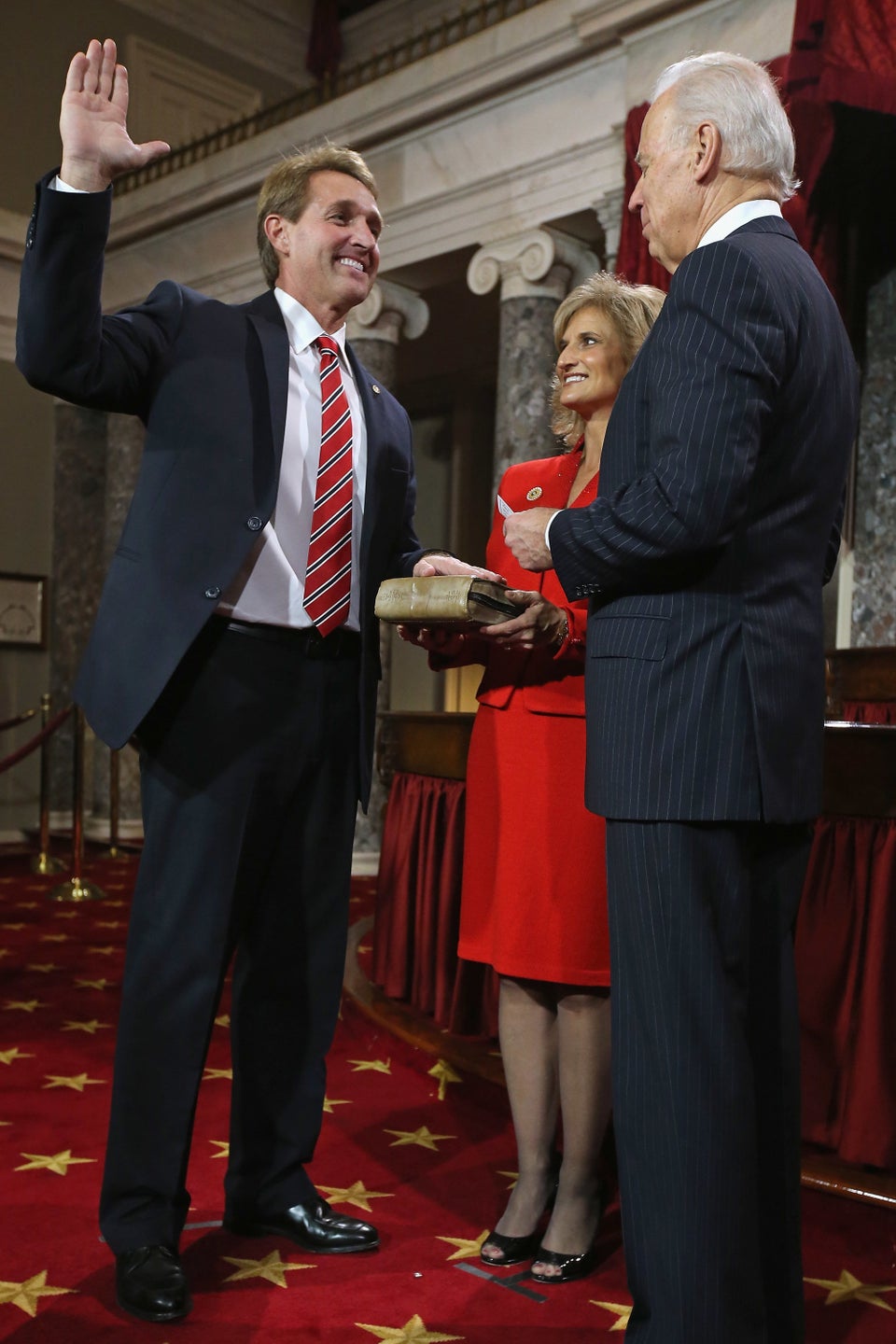 New Senators Of The 113th Congress
Popular in the Community