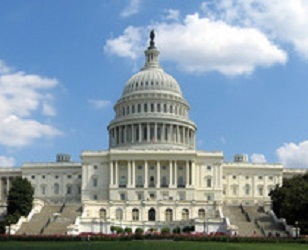 We need a Farm Bill that fights hunger in America and preserves the food stamp (SNAP) program. There are millions of Americans struggling because of unemployment and low wages. Yet, SNAP cuts took effect November 1st and more might be on the way depending what Congress does.

Feeding America's Bob Aiken says, "We've seen throughout our network of food banks the impact that these cuts are already beginning to have -- with longer lines and an anticipated growth in need. Our food banks are stretched and charity alone can't make up for this cut to federal assistance"

Cuts to food stamps is not going to create jobs and higher wages. In fact, it will harm hungry Americans and grocers where the stamps are redeemed. Part of the House proposal on SNAP also includes eliminating free school meals for 210,000 children. Why is nutrition and education being cut?

The Farm Bill is equally important for our foreign policy. The U.S. Food for Peace initiative is the single largest donor to the UN World Food Program, which fights hunger in over 70 countries.

Food for Peace donations feed people in the Philippines, Syria, Afghanistan, Sudan, Yemen, Haiti, Mali and many other countries. With so many wars and disasters ongoing more food is desperately needed. Children are starving in these countries.

They are not asking for much. They just want a life-saving treatment of Plumpy'Nut to prevent the irreversible effects of malnutrition. Or a child whose life could be changed if there could be a school meal. In the Democratic Republic of the Congo, the UN had to cut school meals and nutrition for children because of low funds.

As George Marshall once said, "hunger and insecurity are the worst enemies of peace." That philosophy guided U.S. foreign policy during our Greatest Generation. Food was the driver of writing the peace. It should be that way today too.

Congress has to get its act together and pass a Farm Bill with a strong Food for Peace program. This should include local purchase of food as was done recently when a donation allowed WFP to buy rice from farmers in the Philippines.
The McGovern-Dole global school lunch effort also needs a boost. There are millions of hungry children whose lives could be changed by some school meals.
We can't just drift along pretending there is not a major world hunger crisis ongoing that is a danger to everyone's security.

Domestically, Congress needs to strengthen our nutrition programs. Our food banks need support as they help hungry Americans get back on their feet. Congress has to realize this and finish a responsible Farm Bill.
Related
Popular in the Community