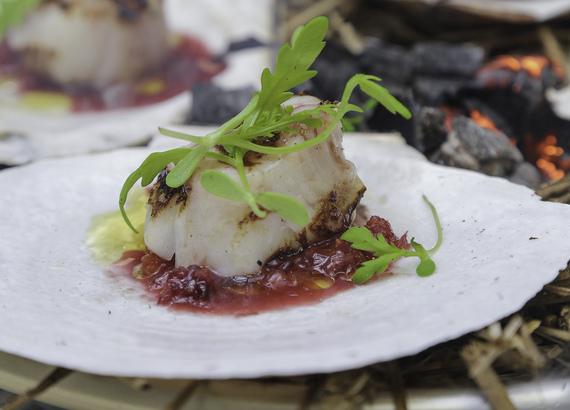 It's not every day that a restaurant hits the sweet spot -- high end, seasonal cuisine in a stylishly modern environment that appeals to the most astute customer, in addition to the entire family, kids included. Mill Street Bar & Table in Greenwich, CT has done just that. With celebrated Chef Geoff Lazlo at the helm, they were recently named "Best New Restaurant of 2015" by Connecticut magazine, a designation reserved for the most outstanding newcomer in an area that boasts the highest standards. As a self-proclaimed foodie, I relished the opportunity to chat with Lazlo about his new venture, namely the menu which features only the top ingredients from a community of purveyors, including its own organic farm, Back 40. Here's what he had to say...
Your restaurant serves "farm-to-table" cuisine. I feel like that term is over-used and often misused. Can you explain exactly what it means?
GL: We prefer to "Celebrate the Seasons" rather than say "farm-to-table." When a vegetable is at its peak we utilize it in as many ways as possible. We typically have several dishes that feature the same vegetable, but show off its diversity by using different cooking techniques and flavor profiles, even in desserts. We keep the menu as an ever-evolving playbook of items as we move through the seasons and highlight new vegetables.
Your food will delight the most discerning palate, but the restaurant also caters to families with young kids. Tell us how you do both.
GL: Everybody should be able to eat great food whether you are a child or have the most discerning palate. Food is what brings families together, and I want to make sure everyone is happy. Many families in our area appreciate good food but want to dine with their children and forgo the babysitter. Our early "family seating" at Mill Street allows them to have both.
What are your five favorite ingredients for the winter season?
GL: Sunchokes, squash, parsnips, carrots, and spinach
GL: Nature; the changing of the seasons. I enjoy adapting to what is happening on our local farms. When I see a great ingredient at the farmers market it inspires me to create a new and interesting dish. I start envisioning flavors and combinations that will delight.
GL: I believe that in order to stay relevant and keep the curiosity of our guests, a chef must constantly be evolving and learning. We push ourselves to continue our growth by learning through reading, experimentation, and observing nature.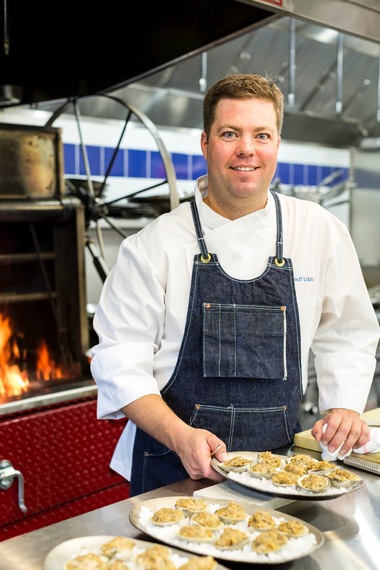 Rapid Fire With Chef Lazlo:
Favorite Meal: Blue Hill NYC
Top Restaurant: Chez Panisse in Berkeley, CA
Most Inspiring Chef: Michael Anthony of Gramercy Tavern
Salty or Sweet: Salty!!!!!!!
Best Cooking Apparatus: "The Beast," our wood burning grill from Texas!