Co-Authored with Lee Glenn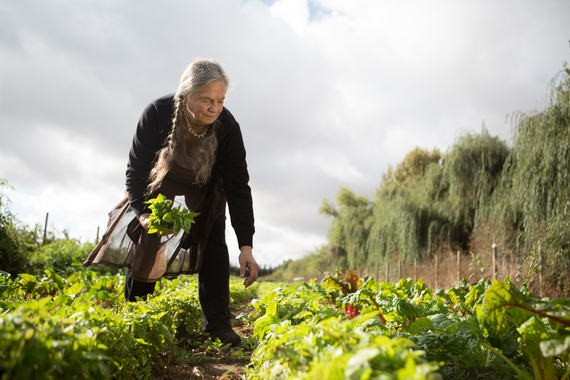 Every Saturday of the year, the San Francisco Ferry Building is alive with a magnificent farmers' market. Camped in with the veggie, fruit, meat, fish, bread, flowers, food and coffee vendors is CUESA, the organization that manages the market. At their tent with seating for 100, CUESA produces and leads a weekly educational outreach focusing on sustainable foods allowing farmers to showcase their products and chefs to conduct cooking classes using the products of the market.
One gorgeous San Francisco summer day, I'm at the market as usual and find myself captivated by Janet Brown's CUESA presentation on hydrosols and essential oils. Janet is demonstrating how herbs and flowers grown on her farm, AllStar Organics, are made into value added products that have positive impacts on personal wellbeing.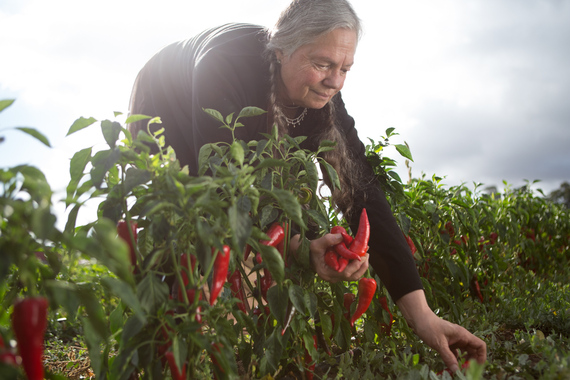 Learning more about this process requires a full day visit to Janet and partner, Marty Jacobson's farm locations in Petaluma and Nicasio, plus their workshop and field in Lagunitas...all three north across the Golden Gate Bridge. For the past 20 years, they have poured over seed catalogs to find unique, commercially viable, heirloom varieties of specialty produce.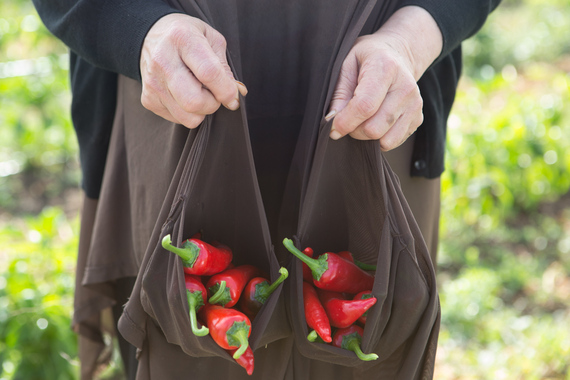 "20 years ago, we were just starting out. We began growing heirloom tomatoes at a time when nobody heard of heirlooms and we hadn't seen any before. It was a great experiment. We ordered seed from around the world. As the different varieties matured, we weren't sure if they were going to stay green or if the yellow ones were going to turn red or stay yellow."
Recalling the stress of that first year, Marty added: "When we went to introduce our product to the local grocery store, they weren't familiar with heirlooms so they passed."
Janet was and is, a die-hard Martha Stewart fan because of Martha's focus on gardens, the home made and the hand crafted. That same month, Martha Stewart's magazine showcased heirloom tomatoes on the cover.
"We went back to the grocer and showed him the cover and he purchased our crazy tomatoes and pinned the magazine cover up next to the display. We've been refining our business to stay ahead of the market ever since."
Today, they're known for providing unique and delicious organic vegetables to local grocery stores including Good Earth in Fairfax, Whole Foods/Blythdale in Mill Valley and Woodlands Market in Kentfield. They grow a mix of delicious heirloom tomatoes including Red and Yellow Brandywine, Mortgage Lifter, Cherokee Purple, and Big Rainbow.
Their research on the most delectable varieties of Asian Kabocha (Japanese for squash) led them to heirlooms Hokkaido and Tetsukabuto. They always sell out of squash. They also produce yellow snow peas, rainbow chard and shishito peppers, exclusively for the famous Slanted Door. Other well known Bay Area restaurants they supply include Michael Mina's Bourbon Steak, Seven Hills, Marla Bakery, Market Bar Cafe, Marin County's Picco, and Oakland's Bocanova.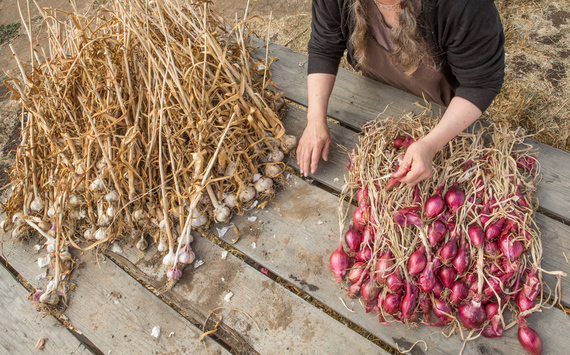 In their quest to discover hard-to-find produce, onions are their latest love, including the coveted Calcot onion. Calcot is considered a delicacy in Spain. Thousands flock to enjoy the tender and sweet, blanched onion stems at annual festivals called Calcotada. Streets are blocked off for grills and long communal tables seat those trying the charred Calcot. Grilled and rolled to steam in newspaper, then served on a red clay roof tile, the Calcot's high sugar content ensures a fragrant, caramelized treasure...succulent, sweet, not biting.
"There is a natural alliance between independent, local or regional grocers and small-scale, organic, local farms. This connection provides an important edge for the grocers by offering customers exceptional produce that is fresher and organically grown, heirloom varieties that are unique and nutritious, and foods that are connected, culturally, economically and geographically, to the land and communities around them."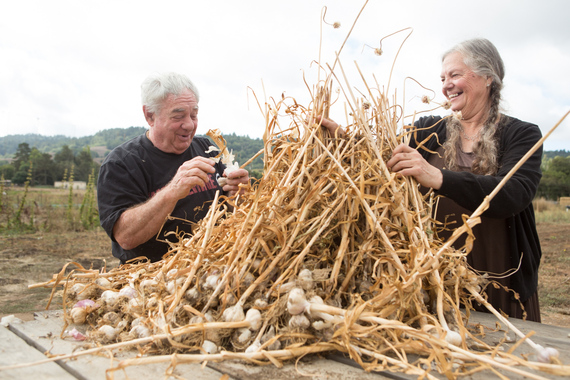 "...and when a grocery chain like Whole Foods dedicates stores to purchasing local rather than importing food that undercuts the local farm economy, it's a serious change....a quantum leap for a farm like us."
The second half of our day was spent in Janet's workshop where her failure to sell rose bouquets to the upscale floral market, gave birth to producing hydrosols and essential oils. A friend suggested she could distill rose water from her organic rose petals so she commissioned a custom still and began distilling...
Rose water is soothing, calming and sublimely scented.
After rose water, Janet started experimenting with other plants growing on the farm, studying their medicinal benefits through history. This led to producing five different essential oils and eight hydrosols, the vapors captured while making essential oils. Instead of discarding these precious droplets, Janet bottles them to be sold along with the essential oils.
One would think that growing unique produce for the local markets, coupled with producing medicinal, natural products, would be enough...but apparently not for Janet and Marty. A couple of years ago, they started another experiment: drying herbs and formulating herb blends for the value-added market.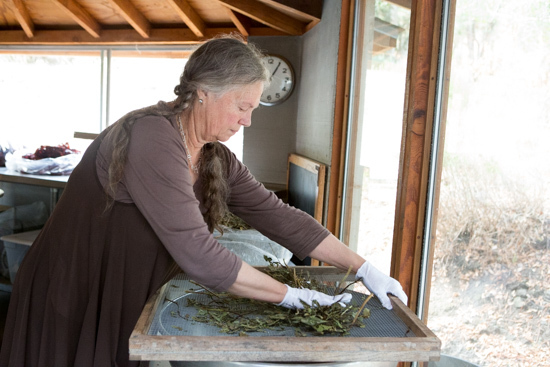 In true Janet style, dried herb production grew out of a harvesting mistake that resulted in 22 pounds of Thai basil instead of the two pounds she had intended. Determined not to waste 20 pounds of Thai basil, she initially developed a primitive, improvised process for drying the herb. After 10 years and multiple changes to the process, today they have a professional dehydration room complete with a digitally controlled propane ceiling furnace and industrial dehumidifiers.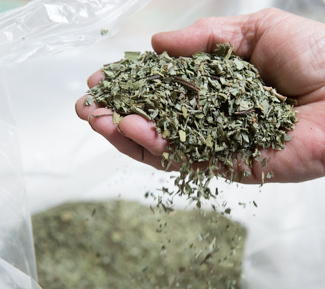 Another element of Allstar's diverse program has been its relationship with award-winning, local, artisan cheese-maker, Cowgirl Creamery. Allstar grows and dries proprietary blends of herbs for two of their seasonal cheeses. A blend of dried sweet and hot pepper flakes for their Devil's Gulch winter cheese and a blend of Thai Basil, Chamomile, and field flowers, for their Pierce Point spring cheese, are unique ingredients coating the outside of these delicious products.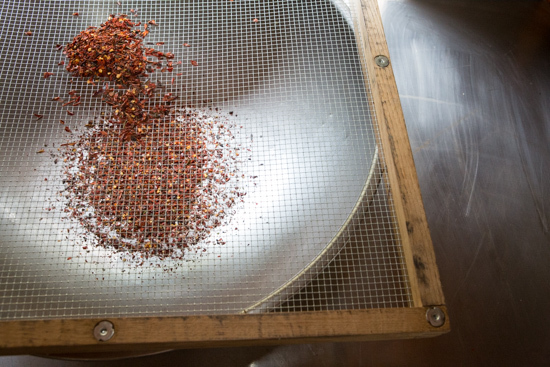 Creatively combining what's at hand with what's possible in the vein of Martha Stewart, Allstar then began importing coarse, light grey French sea salt to blend with their dried, hand-finished herbs...but first, the inherent moisture in the salt had to be eliminated. Cowgirl Creamery gifted Allstar with a grand, old, brick-lined pizza oven and a unique line of herb-infused salts and herbal sugars was born.
Tasting these delights capped the day. I could taste the rich herb freshness in each blend...a result of the loving craft put into its creation.
As Marty puts it: "Passion combined with dogged tenacity is our recipe for success."
Of course continual research and sharp instincts for the market contribute....and as Marty adds: "We have been very lucky."
To view additional photography for this story, click here.
Related