With the coming of spring and eventually summer in New England, it's high time we began thinking of places to go and people to see.
One of my favorite things to do come spring and summer is restaurant hop, tasting my way through the area in which I live. Boston has a fantastic variety of food, culture and atmosphere and no matter what your taste, it can be found in New England.
Now, having siblings in Portland, Oregon and visiting them, I noticed how important it is to Portlandians that everything they consume be supported locally. This was something that fascinated me and I sought the same here in New England. Surprisingly there is a big push for farm to table, not just here in New England but worldwide. It's never been more important than now to support our local farmers and gardeners. "Organic" is good, but I personally feel it's an over-hyped trend word that too many stores and producers are using for nothing more than to raise prices.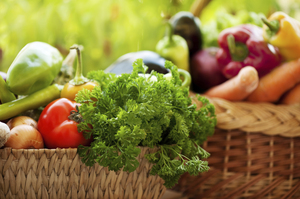 Much more important than organic is "local." It's something that we have forgotten the importance of and too many of us (myself included) have simply looked for the better price, even if that means that it's supporting a farm outside our own country. "American made" is an endangered species and I think it's high time we turned the tables on it and brought our farming and production back inside our borders. I myself have even taken an effort to raise chickens, providing fresh eggs for my family and something interesting for my children.
With all of this local interest in mind, I decided to do a series on New England Farm to Table restaurants. Local restaurants that support local farms and local growers. I want to focus on why it is important to these businesses and where you can go to get fantastic food that supports our local economy.
My first in the series will be Vida Cantina, a nice little authentic Mexican restaurant on Route 1 in New Hampshire.
If you have a local restaurant you think I should check out in New England, let me know on Twitter @jpstadtlander.
Related