Back in December, the Irish Farmer's Journal launched a contest soliciting self-shots from farmers posing with their livestock, riding 2013's selfie wave to humanize the legions of farmers who help keep us all fed. Response was both overwhelming and hilarious -- who expects to see duck face next to a real, live duck?
Here's the contest-winning photo:
The so-called "felfie" trend hasn't diminished -- a self-described farmer's son in the UK recently started farmingselfie.com to showcase all the photos. It turns out farmers are way more technologically savvy than we might assume. Social media platforms like Twitter have given farm workers unprecedented ability to commune and commiserate with each other, sharing tips on anything from ewe-feeding to mental health.

(Instagram: ritzybud)
"Farming can in many ways be very, very lonely," UK business advisor Simon Haley, who came up with AgriChatUK in 2012 to help bring these far-flung individuals together, told The Guardian. Twitter has also given consumers the ability to speak directly with the people who grow their food, Australian farmer Brendan Taylor explained to ABC Southern Queensland. His best Twitter conversations happen between "people who are interested in what we do."
"Farming's always cool!" Taylor enthused. "If I post a photo of what I might be doing I get a lot of questions from consumers."
Take a look at these glamour shots brought to you by the global farming community. Just try not to be super jealous that you don't get to hang out with cows all day, because LOOK AT THEIR CUTE LITTLE FACES. Squee!

(Instagram: minichopper)

(Instagram: laterreca)

(Instagram: thislilpiglet)

(Instagram: bkozenko)

(Instagram: letsgetsomechickens)

(Instagram: twwly)

(Instagram: jeltioramaskrik)
Related
Before You Go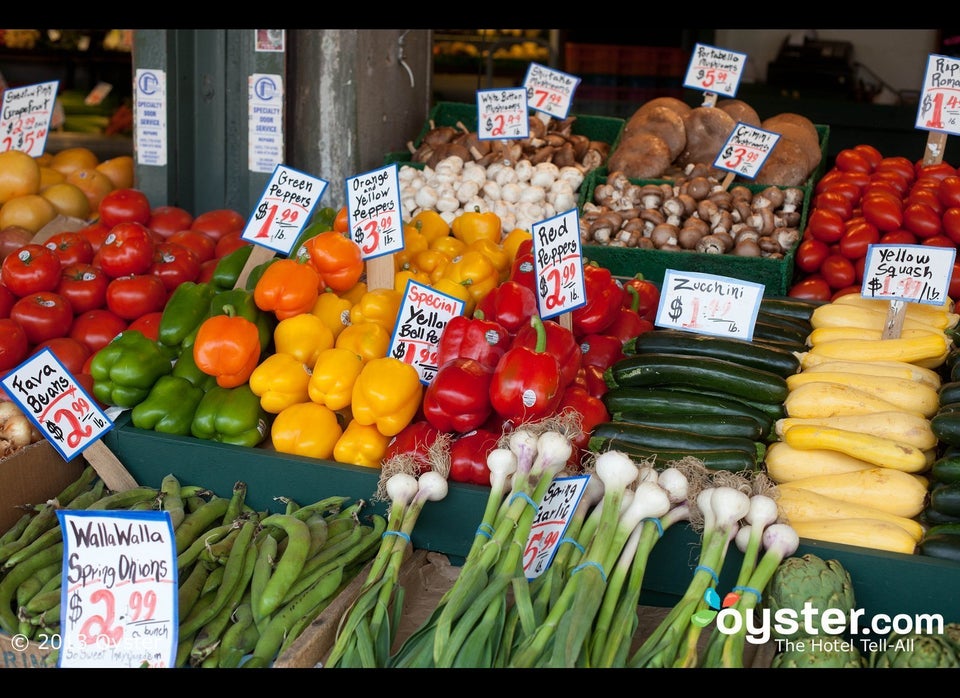 The 10 Best Farmers' Markets In The U.S. (PHOTOS)