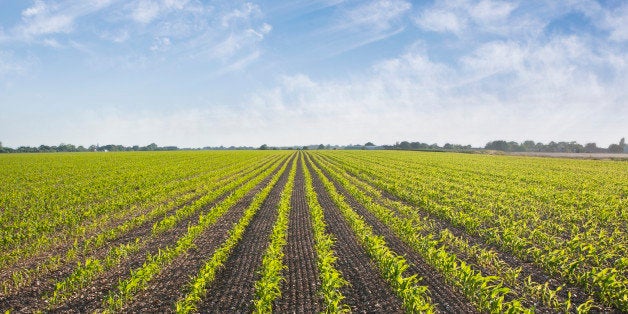 WASHINGTON (Reuters) - American farmers want the Federal Aviation Administration to relax proposed regulations on commercial drones so the unmanned aircraft can be used over longer distances at any time of day or night, farm group representatives said on Wednesday.
Representatives for wheat, corn, and other farmers told a Capitol Hill forum that they will submit written comments to the FAA calling for final regulations to accommodate emerging drone technology for a range of agricultural applications.
They also want to make sure farmers can register drones and qualify to fly them easily, quickly and safely.
"Flexibility is a key term, and access," said R.J. Karney, a lobbyist for the American Farm Bureau Federation.
Agriculture is seen as a major beneficiary of commercial drones, which could help farmers tend to crops more effectively and economically. But proposed FAA rules would allow drones weighing less than 55 pounds at altitudes of no more than 500 feet, in daylight hours and within an operator's line of sight.
The FAA is expected to produce final regulations in late 2016 or early 2017. Farm group representatives said they expect to raise their concerns by an April 24 deadline for public comment.
Wheat growers want a mechanism allowing drones to fly beyond the operator's line of sight assuming technology emerges that would safely allow it, said John Dillard, an attorney representing their interests at the forum.
Farm representatives said they also would call on FAA to allow drone flights at night, so farmers can treat crops at optimal hours after sunset. Karney said flights should be allowed above the 500-foot ceiling, too.
Paul Delaney, a spokesman for the American Soybean Growers Association, expressed concern about the potential for cumbersome paper registrations and requirements for aviation markings that could make it difficult to use very small drones.
"Those little piecemeal elements of the process – the ones that potentially stand in the way of a farmer being able to buy something, outfit it and have it integrated as soon as possible, those are the ones we really want to make sure are flushed out," he said.
The forum took place a day after e-commerce giant Amazon.com blasted FAA for its slow pace on commercial drones and called on the regulatory agency to begin planning for more sophisticated operations.
(Reporting by David Morgan; Editing by Christian Plumb)
Calling all HuffPost superfans!
Sign up for membership to become a founding member and help shape HuffPost's next chapter
BEFORE YOU GO
PHOTO GALLERY
Drones: The Future Of Flight