On some Swiss farms, no animals are safe from the dinner table.
According to a report by the Swiss newspaper Tages Anzeiger cited by The Local, some farmers in rural parts of central and eastern Switzerland enjoy a slice of cured dog or cat meat from time to time.
"There's nothing odd about it", one farmer in the Rhine Valley said. "Meat is meat."
The most popular breed of dog for eating is a close relative of the Rottweiler, according to The Local.
The Daily Mail notes that surveyed farmers spoke about their unique eating habits on condition of anonymity, fearing the reaction from cat and dog devotes.
A PETA spokesperson told The Huffington Post they were surprised to hear that canines and felines are eaten in Switzerland, which is known for its progressive animal welfare laws.
"It's shocking to hear that this would occur in Switzerland, a country known for its progressive animal welfare laws and where a minute number of people are actually eating cats and dogs," Jane Dollinger said in an email. "Switzerland was the first country to ban cages in egg production, mandate that horses and cows have regular exercise outside in summer and winter, and require dog guardians take training courses to learn how to care for their canine companions."
But Dollinger urged meat-eaters who would look down their noses at people who eat dogs and cats to reconsider.
"When it comes to feeling pain and suffering, there is no difference between a dog or cat and a cow or chicken," Dollinger said. "PETA encourages those who are bothered by this story to try to relate to who is on their plate and consider going vegan in 2013."
Before You Go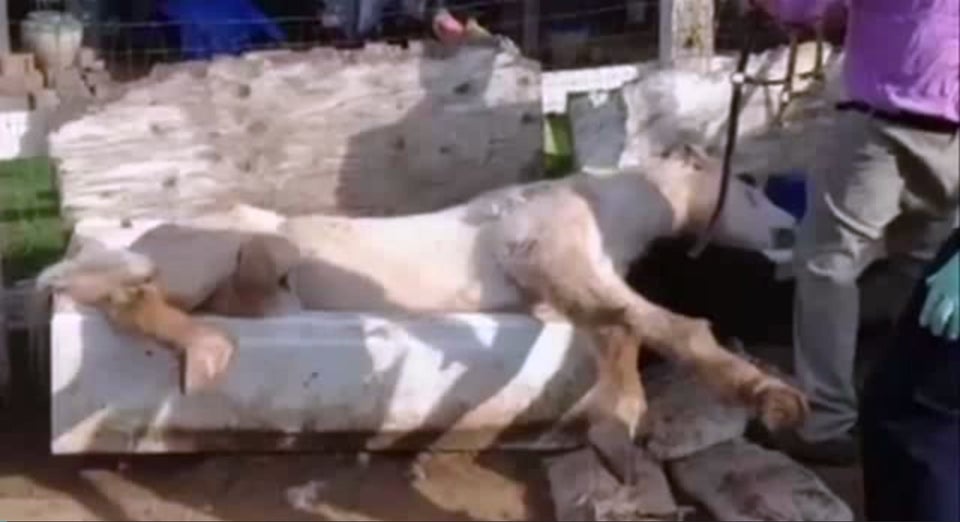 Animals In The News
Popular in the Community