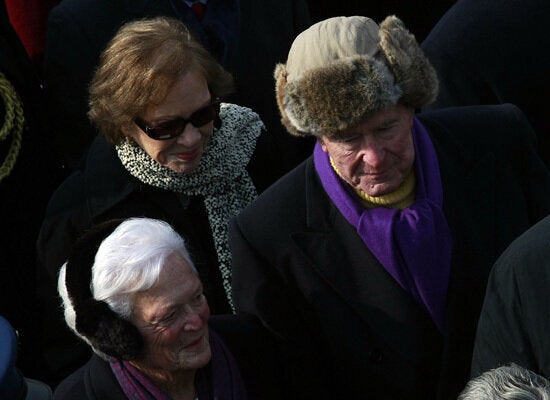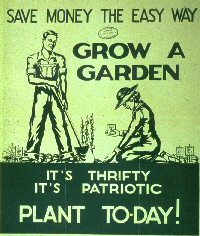 My style is more Birkenstock than Birkin bag, so Fashion Week doesn't do much for me. You know the Shopocalypse has arrived when designers go dumpster diving for shoulder pads in the Dynasty/Dallas dustbin. Padded assets in this Grapes of Graft depression? Dust Bowl duds, à la the Waltons, would be more fitting for the hard times ahead.

But the John Patrick Organic fashion show managed to bypass both eighties excess and seventies scarcity and find fertile ground in "Green Acres," the sixties spoof starring Eddie Albert and Eva Gabor as neophyte homesteaders. I knew this wouldn't be a run-of-the-mill runway show because (a) it featured a "young farmer bake sale," and (b) the invite came from Greenhorns director Severine Von Tscharner Fleming.
Von Tscharner Fleming--oh, heck, let's just call her Severine, life's too short--is the pastoral pied piper who's luring America's youth back to the land with her Serve Your Country Food campaign and the Greenhorns Guide For Beginning Farmers. The guide, available as a free download, is a marvelous mash-up of "permaculture, Ben Franklin, your farming grandparents, Van Jones, Robert Rodale, Wendell Berry, Chip Planck, Gandhi, Will Allen and the Nearings," as the Rodale Institute raved, "re-mixed as an agro-ecological cultural renaissance wrapped in a cool buzz."
Severine organized the bake sale to whet the stylish set's appetite for tasty local food. Patrick's goal is to be the "Johnny Appleseed" of the fashion industry, spreading the seedlings of sustainable style by using materials such as organic cotton, recycled textiles and vegan leather in his clothing lines for men and women. So Patrick generously agreed to share the spotlight with a few enterprising young agrarians that Severine enlisted in her campaign to swell the ranks of treehugging trendsetters.
Models posed center stage in Patrick's refreshingly simple, elegant designs; off to the side, folks sampled fresh-from-the farm goodies made from free range eggs and grass-fed dairy while chatting with the people who made them. Now that those Skinny Bitches have raised awareness in the fashion biz about the horrors of our industrialized food chain, it's the perfect time for Severine and her crew to drum up the demand for locally grown foods that we need to breed if small scale farming is going to be seen as a viable vocation by the millions of young people it will take to remake our food chain.
Admittedly, the cookies and cheeses on offer didn't include any vegan options, so there was no instant gratification for the Skinny Bitch contingent. But for devotees of a plant-based diet, there was something far more thrilling on display: locally grown heirloom vegetable seeds from The Hudson Valley Seed Library, a "homestead- based farm and business in upstate New York" whose goal is to offer urban, suburban, and rural home gardeners "high-quality seeds of heirloom and open-pollinated varieties rooted in the history and soils of the Northeast."
To appreciate how truly rare and wonderful a find the Seed Library is, it helps to know a bit about the seed business, which--like pretty much every other sector in the U.S.--has been largely hijacked by a few corporations who've gobbled up the smaller seed companies and now control a frightening percentage of the seeds we need to feed us. It's almost impossible to exaggerate how scary this is, because they're not just shoving their genetically modified seeds down the world's collective throat, they're actively working to stop small family farmers from engaging in the centuries-old practice of saving seeds from one season to the next to preserve rare, non-hybridized varieties--in case you wanted to have the choice to just say "bleech!" to bio-tech foods.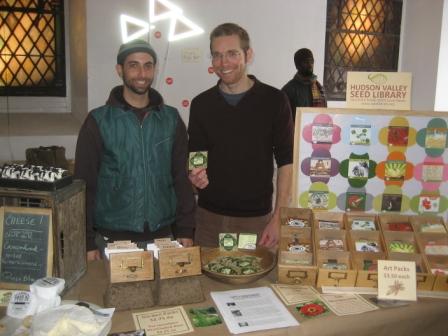 Ken Greene and Doug Muller, the (bio)dynamic duo who founded the Seed Library, are creating an invaluable resource for those of us in the northeast who are game to start growing even just a little of our own food. Their long-term goal is to provide "an accessible and affordable source of locally-adapted seeds that is maintained by a community of caring gardeners." They've been hard at work for several years laying the foundation for this brilliant enterprise, which began as a seed-lending project at an upstate library. When you become a member, your $20 fee gets you ten packs of seeds--a real bargain for these rare, hand-picked varieties--and starts you on your way to actively helping to revitalize our local food chain. As the handout at the fashion show explained:
Anyone can buy seeds from our catalog, which is available on our website. However, those who chose to become members of the Hudson Valley Seed Library receive a great deal--and become involved in a community of regional seed-savers...Under the current program, members can select ten packs of seeds from the catalog (and additional packs at discounted rates), grow them in their home gardens, enjoy the flowers and eat some veggies, and, if they so choose, save seed from the plants to return to the library. For each variety successfully saved and returned, members receive credit toward their next year's membership. This cooperative process creates a source of seeds grown in and adapted to our region.
"Growing these seeds in your home garden and learning how to save seeds is a way for all of us to participate in the ceaseless renewal of life--and to practice frugality, develop regional food security, and enjoy being active and outside more often."
Kudos to Severine and John Patrick for bringing a bit of Green Acres to Gotham. As Muller blogged on the Seed Library website the day after the show, "With all the pouty-lipped models and international paparazzi, it was definitely not our usual scene. But it was great to be there."
So much of the fashion industry seems geared towards soul-deadening conformity to an unhealthy norm--not to mention planet-polluting consumption. No wonder the New York Post found John Patrick and Severine's organic fashion show/young farmer bake sale "a much-needed breath of fresh, eco-friendly air."
Patrick gets brownie points, too, for donating remnants of the organic cotton left over from his clothing production to the worthy non-profit Made With Love, which was also present at the fashion show displaying the stuffed animals made from that cotton. Sales of the toys raise funds for NGOs dedicated to helping women and children in need in Africa, Brazil and Haiti.
Fashion may seem frivolous, but we all need to wear something, just as we all need to eat. And it's official now--there's a Slow Clothing movement, à la Slow Food, which celebrates things that some of us have been doing for decades: everything from foraging for second-hand finds at thrift shops and flea markets to making your own clothes from scratch or repurposing items. The movement also includes high-end, sustainably produced textiles and fashions from artisans and designers like John Patrick.
My favorite piece of fashion advice comes from Mrs. No Impact Man, aka Michelle Conlin, the former fashionista-turned-frugalista who offered me this gem: "Go shopping in your own closet." How many of us haven't got tons of stuff we never even wear or have forgotten about entirely? Will I ever have an occasion to wear that pair of Chanel overalls I impulsively bought on sale at Filene's just because I couldn't resist the absurdity?
I used to watch Sex and the City because it was funny, well-written, and--unlike so many supposedly NYC-based shows--actually filmed here. But I could never relate to the passion for fashion that infused the whole show. The closest I could come was to imagine that Carrie Bradshaw and her glamorous girlfriends got the same thrill from shopping for shoes and handbags that I get from trolling the Greenmarket seeking out rare fruits and veggies.
I may be the only woman in the West Village who's more excited by burdock roots than Blahnik boots, but, thanks to Severine and her growing horde of horticultural hipsters, there's hope that someday I'll have plenty of company. Can't wait to wear my Chanel overalls to the premiere of The Greenhorns, or No Impact Man--or both.
Related
Popular in the Community