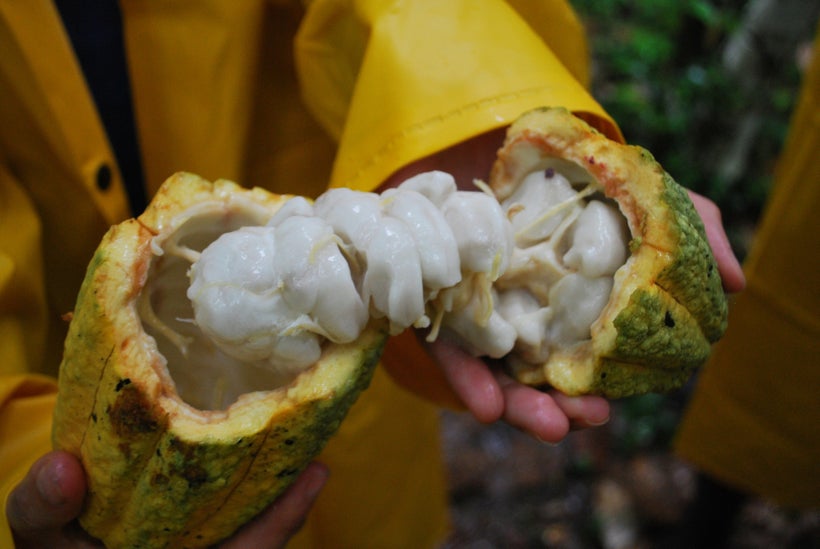 Cocoa samples produced by two Central American farmers, who are receiving assistance from Lutheran World Relief through its Ground Up Coffee & Cocoa Initiative, have been selected as finalists in the 2017 International Cocoa Awards, a global competition held every two years by the Cocoa of Excellence Program.
The cocoa samples, produced by farmers in El Salvador and Nicaragua, were selected out of 166 entries from 40 countries. The final 15 award winners will be announced in October at the Salon du Chocolat, an international cocoa forum and exhibition in Paris.
Despite strong global demand for cocoa, producers from the developing world often struggle to capture just a fraction of the crop's full market value. LWR, through its Ground Up initiative, assists cocoa producers by helping them to innovate, to improve the quality and post-harvest processing of their crops and to facilitate access to markets where they can benefit from the full value of their cocoa.
The cocoa sample from El Salvador was produced by Eduardo Zapaca, who has an ancestral farm in Berlin, Usulutan. Zapaca was the winner of a nation-wide competition in February, earning him a place in the initial judging for the international competition.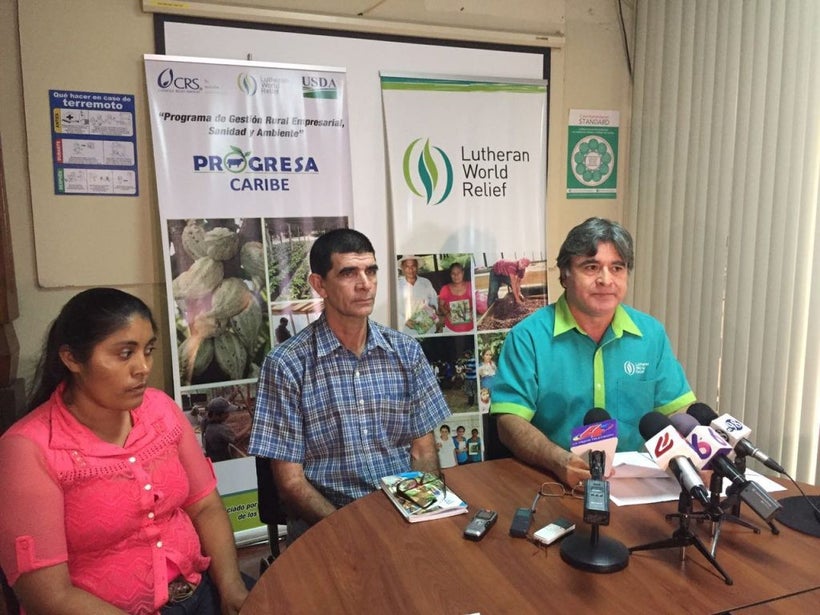 The cocoa samples from both of the finalists are among the products that are being developed under the LWR Regional Cocoa Flavor Map, an exciting and innovative initiative being unveiled at the Salon du Chocolat.
The flavor map documents the distinct flavor profiles of chocolate produced by LWR partners in El Salvador, Nicaragua and Honduras. The flavor map will benefit cocoa producers with buyers for fine and specialty chocolate makers, who will be able to quickly identify the sources for the types of cocoa flavors, profiles and characteristics they are seeking.
LWR with support from World Environment Services (WEC) and US Department of State as well as COSUDE started this initiative more than a year ago in partnership with ZOTO, a Belgium-based cocoa consultancy, and in collaboration with the Guittard Chocolate Company and Cocoa of Excellence. In Nicaragua, the Flavor Map has received additional support from CRS and SNV, a Dutch NGO.
Dr. Zoi Papalexandratou, Lead Cocoa Advisor for ZOTO, said the Flavor Map will open doors of the international chocolate market to these Central American farmers and their cooperatives, and will highlight the distinctive flavors of their chocolate.
"The main scope of the project was to create a visual tool that illustrates the flavor diversity at the coop level, in some cases even at blend level, as this was perceived through official tastings of the Cocoa of Excellence and project team," she said. "We considered that just geographical mapping of the new products would not be enough. Nowadays you find flavor guides in order to choose the gin, whisky or tonic that fits best your taste."
The Salon du Chocolat is scheduled for October 28 to November 1 in Paris. LWR will be represented by a team of staff members, as well as farmers from the countries served by LWR's cocoa projects.
REAL LIFE. REAL NEWS. REAL VOICES.
Help us tell more of the stories that matter from voices that too often remain unheard.
This post was published on the now-closed HuffPost Contributor platform. Contributors control their own work and posted freely to our site. If you need to flag this entry as abusive,
send us an email
.