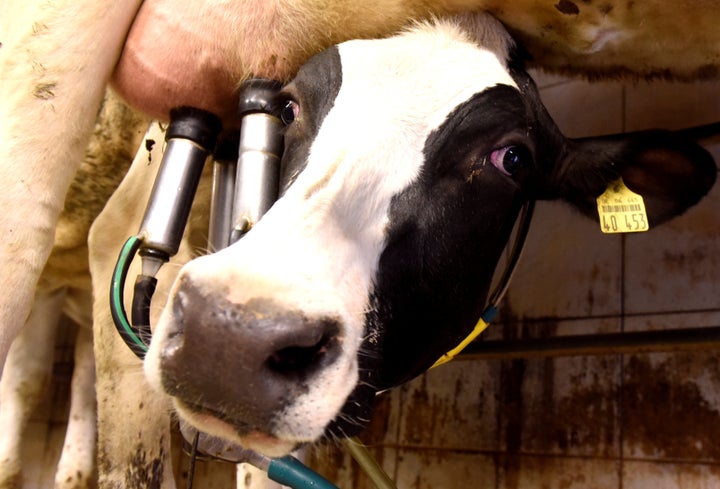 It's not just factories that belch nasty pollutants into the atmosphere. Crop fields and cow pastures are major polluters too.
New research from Columbia University's Earth Institute shows that farms are the biggest contributors to fine particle air pollution in much of the United States, Europe, China and Russia.
Farms don't emit particulates directly. Animal poop and nitrogen-based fertilizers, which many farms rely on, generate ammonia fumes that rise into the atmosphere and mingle with nitrogen oxides and sulfates, often emitted from factories and vehicles, to produce nasty grit that can lodge in people's lungs and contribute to heart and lung disease.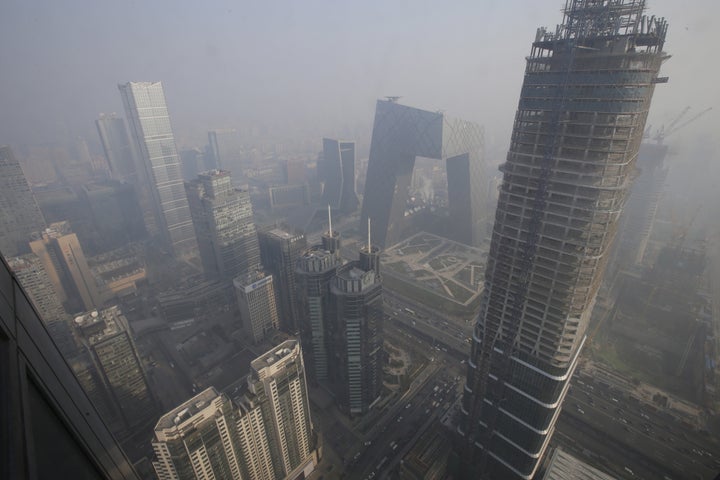 The largest of these fine particulates, PM 2.5, is responsible for 3.3 million deaths every year, according to a 2015 study in Nature. Overall, the health costs of ammonia emissions from U.S. farms run upwards of $30 billion a year, according to a NASA study.
So while it's not just farming that produces fine particulates, farms do contribute over half of the ingredients needed to form fine particle pollution in the eastern and central parts of the U.S., the study found. An even higher concentration of agricultural pollutants floats in the air over China and parts of Europe.
Given that fertilizers account for a large portion of farms' ammonia emissions, one solution to certain countries' air pollution problems might be to wean farmers off nitrogen-based fertilizers, according to Bauer.
"One problem is the overuse of fertilizers," Bauer said. "This could reduce air-pollution tomorrow, if fertilizers would not be used in excess in the corn belt of the U.S. and Europe."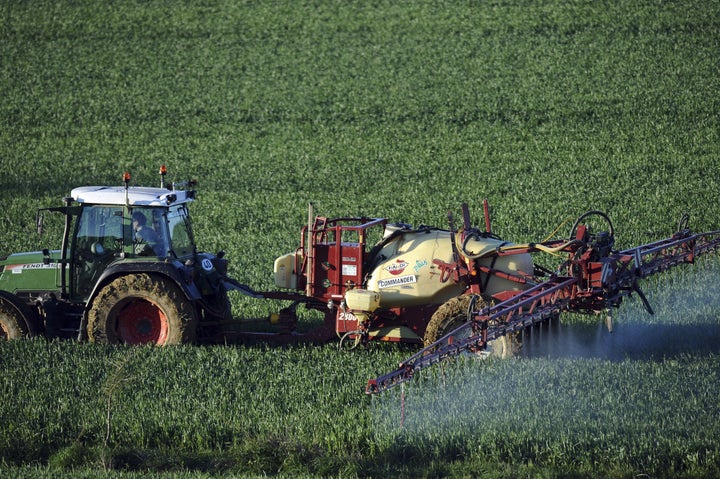 Slashing ammonia emissions could go a long way toward curbing the negative health effects of particle pollution.
"Controls on ammonia emissions from agriculture could help reduce particulate matter and provide significant societal benefits," Fabien Paulot, a Harvard researcher, said in a NASA blog post in 2014.
In the U.S., farming practices don't just worsen air pollution -- they also emit planet-warming greenhouse gases and can cause harmful chemicals to spill into nearby waters. In addition to ammonia fumes, animal waste releases raw methane into the atmosphere; nitrogen fertilizers emit nitrogen dioxide, a powerful greenhouse gas, as well as ammonia. Runoff from farms can pour nitrogen fertilizer into rivers and oceans, causing explosions of algae that suck up oxygen and kill off marine life.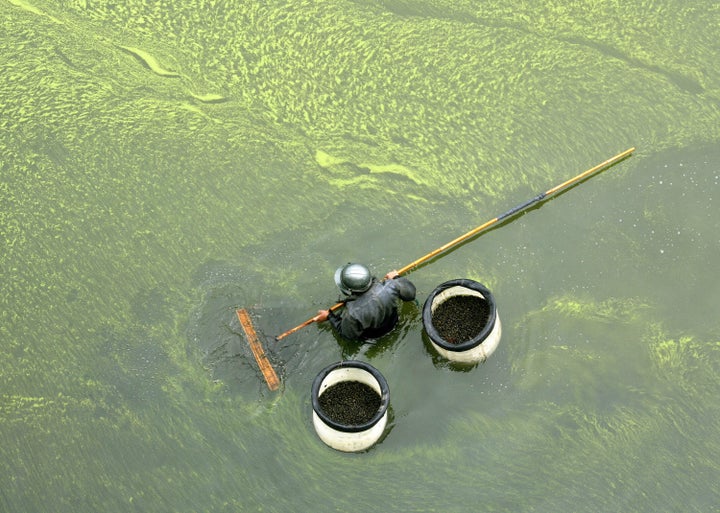 But fertilizers can be beneficial, especially for developing countries struggling to increase their crop yields, according to Bauer. And not every country suffering from fine particle air pollution should ditch nitrogen-based fertilizers, Bauer said.
"This is not against fertilizer -- there are many places, including Africa, that need more of it," Bauer said in a release. "We expect population to go up, and to produce more food, we will need more fertilizer."
In some places, reducing industrial pollutants might be a more effective way to curb air pollution. If pollution from factories and cars ebbs, ammonia fumes will have fewer particles to mix with, according to Bauer. Over time, it's possible for fine particle pollution to decrease, even as agricultural emissions rise, provided that there are drastic reductions in pollution from other sources.
Ultimately, reducing harmful air pollution will require cutting emissions from all sources of pollutants, according to Johannes Lelieveld, a chemist at the Max Planck Institute and author of the 2015 Nature study.
The new research "underscores that all source categories should be controlled," Lelieveld said in a release.
Popular in the Community