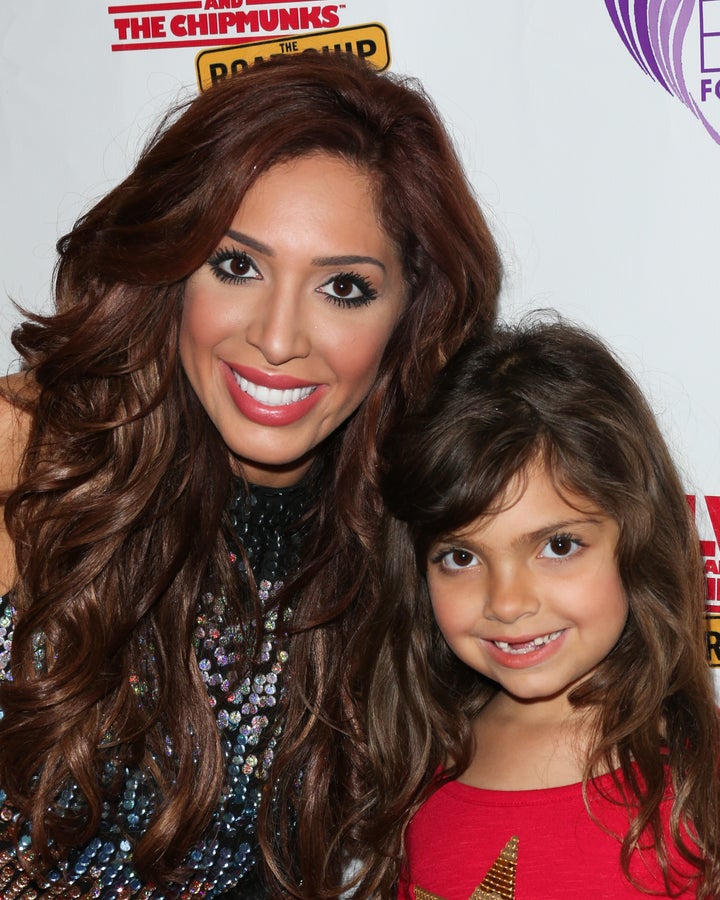 Let this be a lesson to all: no good can come from watching reruns of "Teen Mom."
2016 came out of the gate strong with a Twitter feud so delicious, it should have been on our Christmas wish list. On Sunday, Nicki Minaj, who apparently enjoys MTV programming like the rest of us, publicly dragged reality TV personality Farrah Abraham through the Twitter dirt, accusing the part-time porn star of being disrespectful to her mom.
The tweet sparked a social media war so intense, Abraham just had to get her daughter, Sophia, in on the action. Now that's what we call #bonding. 
Sophia, who has her own Twitter account (WHY?!) posted a video of a Snapchat with the words, "Nicki Minaj Don't say bad WORDS, I don't," written across the screen. 
In the video, which now doubles as our new ringtone, the 6-year-old calls the rapper a "total loser" like Minaj is some unwelcome transfer student being bullied on the playground.
You just know Farrah is stage-momming hard off-camera, holding up cue cards and mouthing "TOTAL LOSER" to make sure Sophia gets it right. 
"Prime example thank you @NICKIMINAJ for creating another issue with my mom your such a saint #ignorant #Done," she captioned a Twitter photo of a text conversation between mother and daughter. 
Just like Lorelai and Rory on "Gilmore Girls," right? 
There's nothing like "Teen Mom" to make your relationship with your parents feel normal! Everybody pick up the phone and call mom to thank her for not involving you in any celebrity feuds. 
PHOTO GALLERY
Celebrity News & Photos
Calling all HuffPost superfans!
Sign up for membership to become a founding member and help shape HuffPost's next chapter