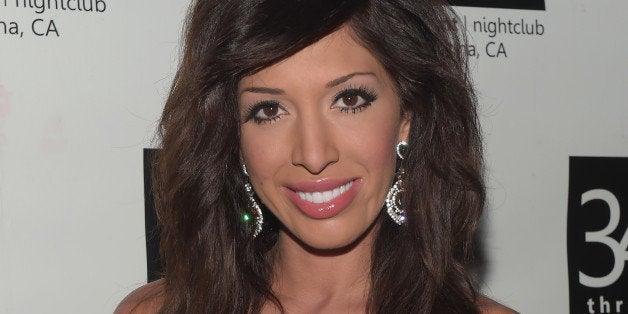 Farrah Abraham has apparently turned her strip club "research" gig into a half-a-million-dollar payday.
The former "Teen Mom" star began working at Palazio Gentlemen's Club in Austin, Texas, about a month ago. She told E! News she was hired as a cocktail waitress and began dancing to make more money, but claimed it was all for research.
"It's job shadowing that I hope pays off. In the same way Jennifer Aniston researched her role as a stripper, that's what I'm doing," she told E! News. "It's how I get the information to write my books and do my movies."
Now, Abraham claims she inked a $544,000 deal to dance as part of the club's Celebrity House Feature, which kicks off Aug. 22, according to RadarOnline.com. Customers who want to watch the 23-year-old perform will have to fork over $2,500 for an hour or $500 for 10 minutes.
"It benefits everybody," BeBe Montgomery, manager of Palazio, told Radar. "It's really fun ... I hired Farrah as a waitress about a month ago and then we talked about it. She decided to switch to dancing. And then we talked again and came to an agreement for six figures. We're really happy and excited."
Last year, Abraham invited a photographer to document her pole-dancing at a class in Austin following the release of her sex tape with porn star James Deen. At the time, HuffPost Celebrity noted a possible career move from porn to the stage for Abraham.
Popular in the Community