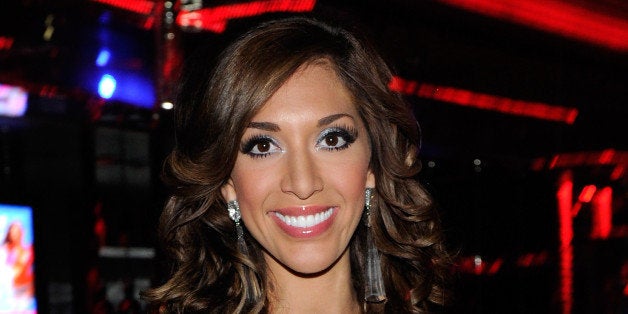 At least Farrah Abraham made major bank off her porn video with James Deen, right?
Not quite, claim some in the adult industry.
While the 22-year-old former "Teen Mom" star claims to have sold what would become "Farrah Superstar: Backdoor Teen Mom" to Vivid Entertainment for $1.5 million, a source close to the situation told FOX411, Abraham actually sold the tape for about $10,000.
"Tami Erin was offered $10,000 up-front which is standard for Vivid," Blatt told FOX411. "It is what they offer every celebrity, not a million dollars."
Other adult industry insiders confirmed Blatt's claims, telling FOX411 that the former "Teen Mom" star "got $10,000 up-front and 30 percent of sales, minus the cost of production."
It wouldn't be the first time Abraham has bent the truth, since the whole porn video was meant to be marketed as a "leaked" sex tape in the first place. Of course, that didn't work out when her co-star Deen refused to go along with the plan, and told everyone that he had been paid to film the X-rated video with Abraham.