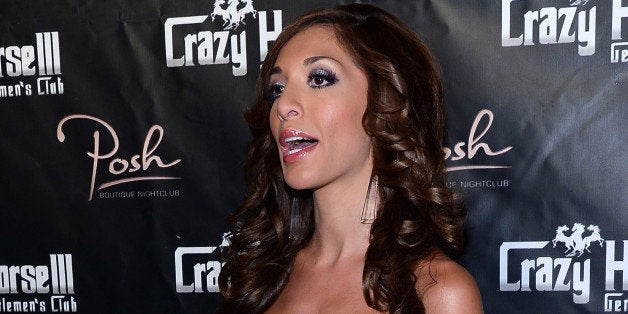 Farrah Abraham first found fame after becoming MTV's poster child for teen pregnancy and dysfunctional families on "Teen Mom." The reality star upped the ante on her notoriety when she starred in one of the most explicit "celebrity sex tapes" (more accurately described as a pornographic movie featuring a famous person) ever released.
Now, Abraham has become a novelist. The first book in an erotic trilogy based on her experiences in the adult entertainment world, titled "In the Making (Celebrity Sex Tape)," is set for release in July. "In the Making" is more readable than, say, "Fifty Shades Of Grey," but it's not without some issues. For instance, it's clear that neither Abraham, nor her protagonist, Fallon Opal, seem to comprehend what a sex tape actually is.
Sitting down with the 23-year-old, it's hard to get a straight answer about anything. She talks in circles and seems to have built up a protective wall around herself that almost emanates trashy talk show cliches ("You don't know me!").
"Yes, I had a sex tape, the book talks about sex tapes, but Fallon Opal is way different. The story is way different," she explained in a recent interview with The Huffington Post. Abraham said Opal is "way different" than herself because the character doesn't have a child and didn't start out as a reality star. Except she did: Fallon gets her start on reality television, a fact Abraham has seemingly forgotten about.
Discrepancies like that might make it hard for some to believe that Abraham possesses the talent and creativity necessary to even craft a story that wasn't just a page ripped out of her own diary (with some names changed for legal reasons). She says otherwise. She's also of the opinion that the full-length, X-rated movie released by Vivid Entertainment isn't your regular run-of-the-mill porn movie. The crux of the disparity, it seems, is in how she defines a "celebrity sex tape" and a commercial pornographic video.
"I think people purposely don't know how to separate what a celebrity sex tape is and a regular porn. I mean, I have wonderful friends who are in the adult industry, they make porn for a living. That's what they always do. Like, payment is different. Like, living your life is different. Taking care of yourself. Everything is different," she explained.
What's more, Abraham said with a traditional porn movie, "many people won't ever see it, they won't ever know about it. But, for a celebrity sex tape, as we all are aware of, millions of people will watch it and you get way more [backlash]. And you are more known for it. And there is just a more compelling something."
She continued: "A celebrity sex tape to me, outshines any other porn star, and any other person who makes porn. Lots of my friends make sex tapes. They can't say, 'Oh my God, I made a celebrity sex tape,' and nobody even knows about it. So there's a huge difference. And that's just what society made of it. It's not me, I don't make these definitions, it's just obvious."
Or not really: More people would likely be inclined to agree that true sex tapes were filmed in an amateur way and were not initially created for public distribution. Paris Hilton and Kim Kardashian's video-taped dalliances were filmed as private moments in their personal lives well in advance of them ever being even a blip on the public's radar. What ended up being released in 2004 as "1 Night In Paris," was filmed in 2001; "Kim Kardashian, Superstar" was shot a full three years prior to when it leaked -- back when she was still organizing closets for the likes of Hilton. Both of these women claim their tapes were released without their permission, and while that has been contested, it's obvious their tapes were at, one point, meant solely for personal use.
That's what's missing from Abraham's "Farrah Superstar, Backdoor Teen Mom." Abraham's X-rated footage gives off the impression that it was shot by professionals for public consumption. Her co-star is James Deen, the hottest professional male porn star in the adult entertainment industry. (Deen, by the way, went on record to say that he was hired to have sex with Abraham on camera, and that he never agreed to play along with the idea that they were ever dating. In his words, they shot a "porno.")
When asked how she began her alleged relationship with Deen, she declined to answer. "I'm not going to be talking about certain people." And whether she's still in touch with him? "I personally don't [speak to him] because of some of the comments he's made to the press that weren't true," she said. Abraham has never explained how she and Deen met, but she still maintains that she was in a relationship with the actor when they shot their explicit video.
"I personally was [in the relationship]," she explained. "I can only say what I personally am, and what I was under the belief of. I can't really vouch for anyone else or anything."
Beyond the sex tape/porn video, Abraham is full of other contradictions, too. She rejects the label of porn star, yet she has fully embraced all of the businesses that supplement the incomes of adult entertainers, including her own sex toy line, appearances at strip clubs and porn conventions, and now her own erotic trilogy.
When asked if she realizes that these projects don't help distance her from such a label, she said, "I'll just let people think what they would like to think and that's fine, because it really doesn't infringe upon my life. I just know I don't go around and have sex and make more movies."
When asked about the assault, Abraham said, "I mean I personally would not name names and other things I had to deal with after that article came out I probably shouldn't be talking about it. But, like, there's a lot of that. That goes on in clubs and a lot of celebrities deal with things like that. And that's really sad."
Before You Go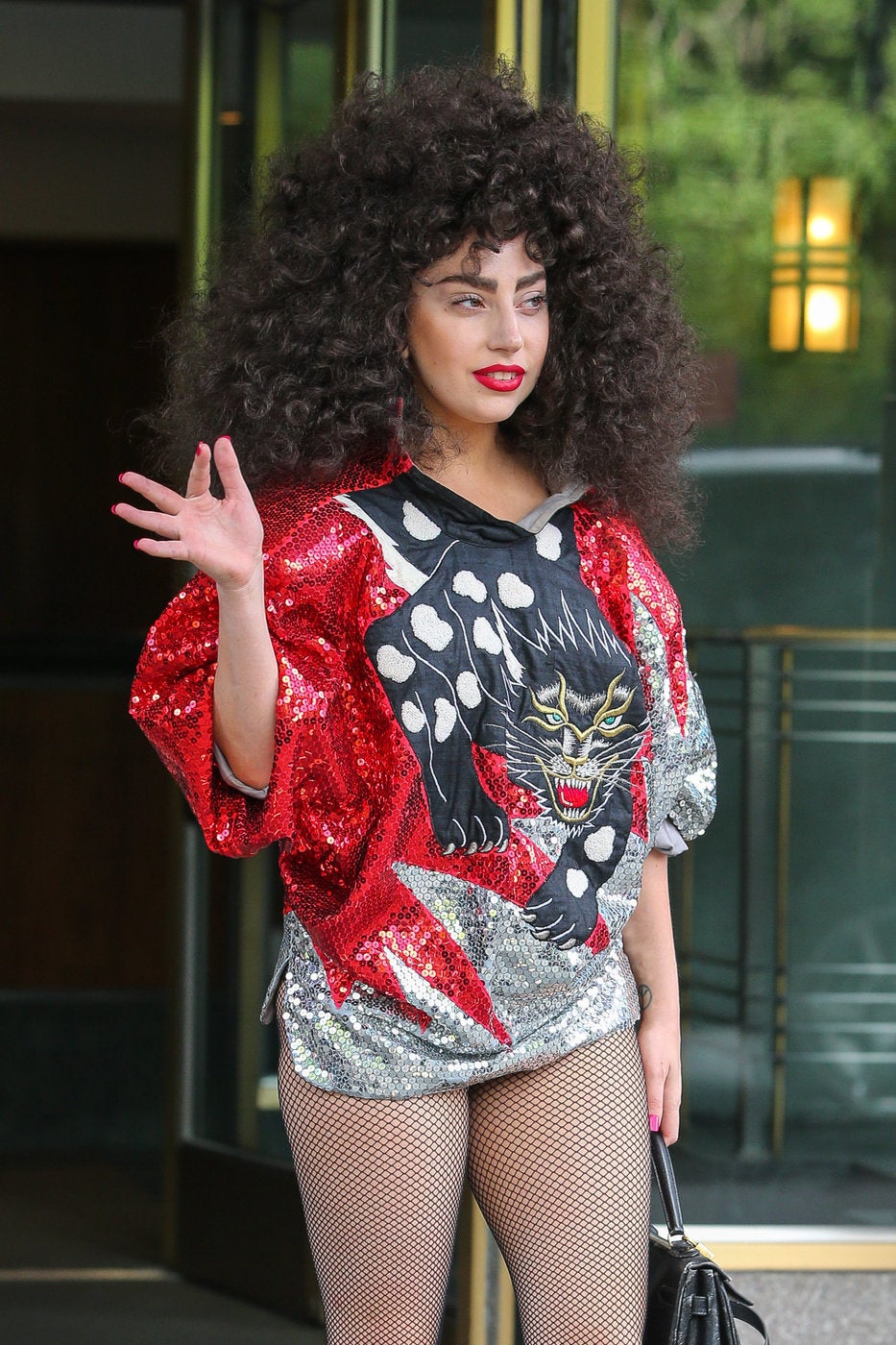 Celebrity News & Photos
Popular in the Community