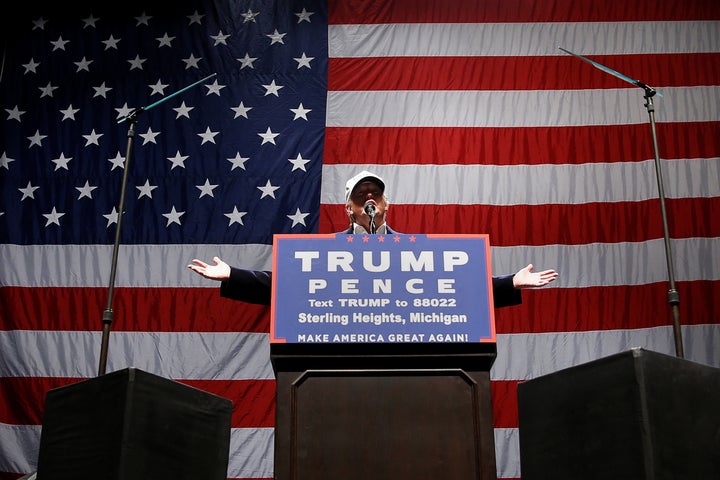 It's not just the election results many Americans are trying to understand.
Merriam-Webster Dictionary has shared some of the most frequently searched words on its site since last week's presidential election, and the list may or may not surprise you.
The online dictionary pointed out that "resurgence" ― which M-W defines as "a rising again into life, activity, or prominence" ― has been trending since the morning of the presidential election.
"Fascism" ― "a way of organizing a society in which a government ruled by a dictator controls the lives of the people and in which people are not allowed to disagree with the government" ― had been near the top of the list in the days leading up to the election.
Those words, in order, were: "fascism," "bigot," "nerve-racking," "socialism" and "deplorable."
Need a little verbal pick-me-up? Here's a list of some words, and their definitions, that now seem more important than ever.
Democracy: an organization or situation in which everyone is treated equally and has equal rights.
Respect: a feeling or understanding that someone or something is important, serious, etc., and should be treated in an appropriate way.
Humanitarian: a person who works to make other people's lives better.
REAL LIFE. REAL NEWS. REAL VOICES.
Help us tell more of the stories that matter from voices that too often remain unheard.
BEFORE YOU GO
PHOTO GALLERY
Encouraging Words To Read When You're Worried