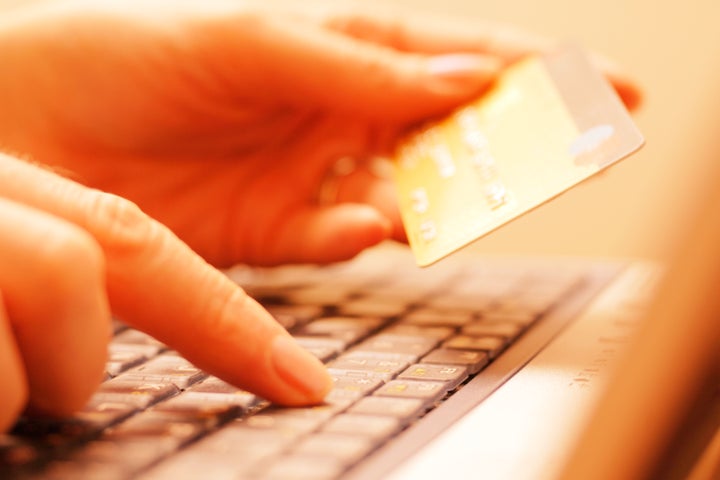 It's been nearly a year since I wrote my first HuffPo article about the plethora of online fashion startups that were cropping up in early 2011. Ten months later, the momentum doesn't seem to have slowed one bit. And it's no surprise why. Just last month, Reuters reported that venture capitalists invested $2.4B in e-commerce in 2011, more than double the investment in the sector in 2010. Rumors of Gilt Groupe's impending IPO have only increased interest in the fashion-tech scene.
Even as a fashion-tech entrepreneur, I admit that my head sometimes spins when I hear about yet another fashion startup. In the spirit of making this space a bit more navigable, here are the top 5 trends that I believe will shape the online fashion world in 2012:
1) Discovery.
As the number of online retailers continues to grow, customers are becoming increasingly overwhelmed when faced with so many options online. Previously, 'discovery' took the form of search and recommendation engines, powered by algorithms and customer data (e.g., Amazon's recommendations based on your past searches). Today, however, it's about discovering a category through the eyes of a trusted source: your best friend, Martha Stewart, or a blogger from Paris whose style you admire. Many of these new discovery tools aren't tools at all; they are fully integrated Twitter-meets-shopping experiences. OpenSky, for example, allows you to 'follow' your favorite celebrities, read about products they love (and why they love them), and purchase these products -- all on the same website.
Examples: OpenSky, Lyst, Snapette, Pinterest, Svpply.
2) Personalization & subscription.
Subscription has long been a VC's best friend. From a business model perspective, subscription is the ultimate home run. Cash comes in before you send the product out; next month's revenues and lifetime value of a customer are much more predictable than in traditional e-commerce. And now subscription has found its way to the fashion world. Time-crunched customers have embraced the idea of a virtual personal stylist who will deliver a selection of clothing, chosen just for you, to your doorstep each month. It's the ultimate affordable luxury which was previously unattainable to the everyday shopper. Shoedazzle, which charges $39.95 per month for a pair of shoes, was one of the first players in this game. A slew of other start-ups have now entered the space in various categories, including t-shirts, costume jewelry, makeup, and underwear.
Examples: Trunk Club, Stitch Fix, StyleMint, JewelMint, Send the Trend, Birchbox.
3) Online fitting tools.
As the offline to online shift in apparel sales continues, fit remains the key barrier to sale and the number one reason for returns. There are several companies that are racing to solve this problem by leveraging robotics technology to mimic an individual's specific body shape, so that you can see how a garment will fit you without actually trying it on. The opportunity is, simply put, enormous. Consider this: Less than 10 percent of clothing is currently sold on the Internet, but apparel already represents the largest online category in dollar sales at a whopping $31B. In comparison, 50 percent of computers and 40 percent of books are already sold online, yet these categories clock in at $30B in online sales.
4) Supply chain innovation.
Today's fashion cycle is too long -- the average time from runway to rack is 4-6 months -- and traditional retail mark-ups are too high. It may not be the sexiest part of the fashion-tech scene, but there is huge opportunity to optimize the supply chain within the fashion industry. One example is Warby Parker, which has turned the supply chain for prescription eyeglasses on its head. By vertically integrating the design, production, and distribution components of the business, Warby Parker has redefined the luxury eyewear market by offering fashion-forward prescription eyewear for $95.
5) Peer-to-peer sales.
The direct-sales model is being modernized by startups like Chloe and Isabel and StyleOwner. Whereas Avon and Mary Kay largely catered to stay-at-home mothers, these new businesses are tapping into a new demographic: young, trend-setting women with large social networks. These young women are given the opportunity to essentially run their own businesses and earn a commission off sales. Online sales, that is. The Tupperware party has been replaced by a virtual showroom or online storefront, and the invitees are no longer your church group; they're your Facebook friends.
Vivian Weng is the co-founder of FashionStake, a venture-backed online marketplace for independent fashion. She is a recent graduate of Harvard Business School.
Related
Popular in the Community