It's easy to get a quick fashion fix on your phone, but a full-on sartorial experience is more difficult to come by. But there are a few apps out there that will make your life so much easier. We spent time researching and trying out different ones and came up with a list of four that you've got to try.
You may get addicted, so consider yourself warned.
How it works: In short, this apps notifies you when items from brands you like go on sale in your size. Users fill out a profile with their clothing and shoe sizes and select brands they like (from a list of over 860); whenever an item goes on sale, it will appear in your feed (you can also opt for push notifications).
Why we love it: The app only culls in items that are on sale, so you're never going to be paying full price. It's especially clutch around Black Friday and Cyber Monday.
How it works: Sproose is the app for people who wish they could shop Instagram. Users can upload photos of themselves and tag the clothes they are wearing, providing a direct link to buy the item. You can either purchase it right on the app or get it through the store's website. Sproose also offers unique coupon and discount codes.
Why we love it: You no longer need to spend hours tracking down a skirt you saw in a photo. Amen.
--
The App: The Hunt
How it works: The Hunt tracks down items that you see on Instagram, Pinterest, Tumblr (or anywhere on the Internet for that matter) and gives you shopping details. Users can upload a photo of something they see online and ask the community to find the exact item or a cheaper version. The site runs off the shopping prowess of other users to find your item, so you don't have to.
Why we love it: It's a HUGE time-saver. If you're lusting after a pair of jeans you saw on Instagram, but don't know the brand and don't have time to figure it out, someone on The Hunt can do it for you. And the best part? Most pieces are tracked down within 24 hours. (Oh, and it just became available for Android!).
--
The App: Polyvore
How it works: Calling all stylists in training! Polyvore allows you to pull different items from various retail stores and create "sets" (aka outfits) just as a real stylist would. The search feature allows you to sort by brand, color and price making it a total breeze to find exactly what you're looking for.
Why we love it: Before investing in a big ticket item, this app can help you figure out how many different ways you can style it. The community is also really engaged, so expect to get tons of likes and comments.
Related
Before You Go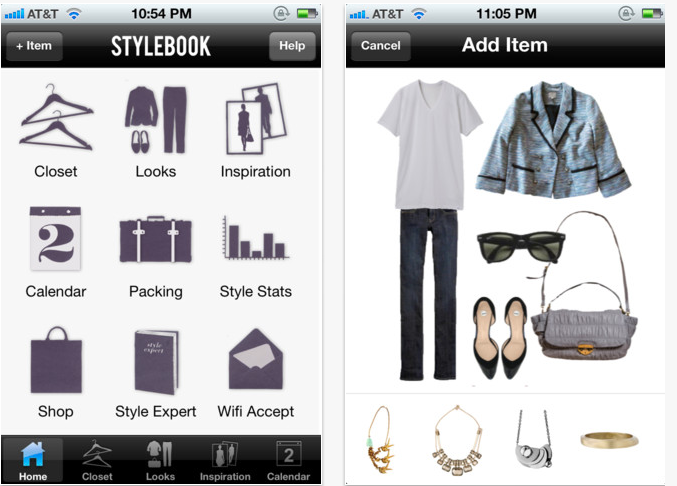 Fashion Apps You've Got To Download