Conversations held, lessons learned -- Style as something worn well, Style as something lived wonderfully well.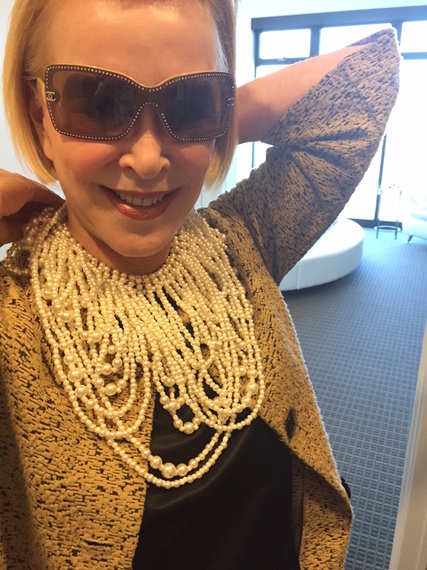 The Indianapolis Museum of Art's newest affiliate group, the FAShion Arts Society, will celebrate its 5th Anniversary on May 5th. The evening will include a special preview of Cutting Edge Fashion, Recent Acquisitions, an array of breathtaking garments curated by Fashion & Textile Arts Curator, Niloo Imami-Paydar, and a first-ever FAShion Hall of Fame induction, where three fashion patrons and trailblazers will be honored. Our inductees are Deborah Dorman, real estate maven, eyewear aficionado and media savvy spokesperson; Lorene Burkhart, philanthropist, businesswoman and author; and Stephen Taylor, designer, former fashion executive and FAS founding father.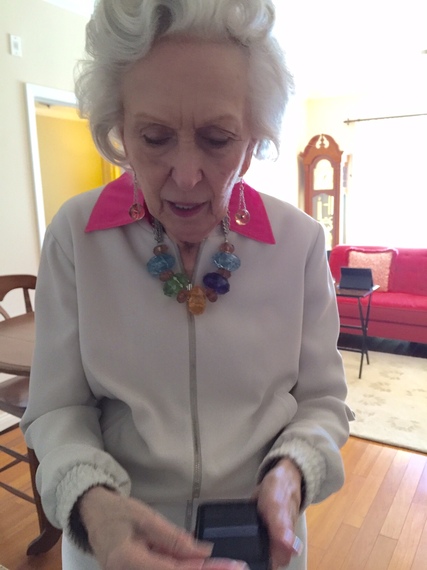 My enjoyable task was to interview these three venerable style mavens for our event announcement. I found myself listening as both interviewer and student, for a life well lived is in itself a superlative talk to listen in on. Fashion and style are in effect outward manifestations of both spirit and heart, boosted for longevity with humor and an ever-morphing perspective, where the schneick that might have once hit the fan is dismissed for the triviality it actually is. Yes, the means to do all this plays a role, as does the simplest core blessing, good health. But a little of all the good stuff blends together, and viola! We see a stylish life journey that, with the legacies being crafted by each one of these people, quite literally has no end.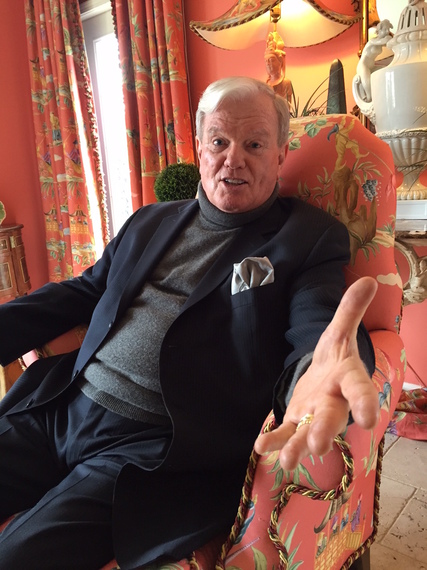 Fun in life is gained by degrees, many of them reliant on the chucking of the seriousness by which every last one of us is plagued. Every decade under one's belt grants a golden ticket or two to the letting go of what should be let go, and to the cherishing of what deserves to be kept in heart and mind. For every wrinkle there is a new license to laugh, if for no other reason than out of sheer gratitude that one is still around to do so.
Go away, then come back. Each honoree (and every one who similarly inspires) has logged many, many miles - both literal and figurative. What one escapes/goes away from and where one comes back to - home to - is relative, personal, but it's part of one's life journey and defines with clarity what "Home" truly is. Then having travelled, to realize what exactly you have all seen and who you have studied, and then coming to terms with what has impressed itself upon you and why, helps form that broad and encompassing understanding of self. Good and bad, everything has the capability of faceting to some unique brilliance the aspects of truest self, brought forward to build the foundation of a true personal style that is reflected in one's home, fashion, personal undertakings and endeavors.
Home and body, form and function, are one and the same. Everyone who endeavors to dress well and with conscience strives to do the same with their home environment, and use/need is equal to aesthetic appreciation. That means surrounding yourself with useful elements, emotional and physical: loved ones, family and friends, and with truly beloved things gathered along life's path that honestly reflect the collector and are consistent with what one presents the rest of the world. In my interviews, I found complete visual congruence with the honorees and the spaces they called home.
Organization is a key tangential component, for it represents acceptance of hard work. Materialistically founded success may be the case, but it is earned via honorable achievement that allows its owners to sleep well at night. Whether it's order keeping of myriad accessories or quick-witted mental organizational abilities or an energy that, though it may morph in time does not wane, hard work and keeping one's ducks in a row is essential. As time collects, so does the inevitable accumulation of things. Savvy acquisitions might start that gravy train, but smart sorting, generous divesting and then truly caring well for what one has allows for the best enjoyment of one's material world. To actually use what one has is indeed a form of sharing. It often inspires. It is also about respecting one's "stuff," a form of...
...Appreciation. Appreciation underlies all and is the word, the reference, I heard with the most consistency in my three interviews. Appreciation is the little slice of humble pie served alongside each banquet and opportunity; it's the quiet, private thank you behind each course-changing event; it's the understanding that all one has could not be but for the contributions of others - big, small, miniscule, even inverse, for there is always a lesson to be taught and to be learned.

Young fashionistas rest assured. A Hall of Fame caliber lifestyle is a decades-long process, so open eyes, ears and heart, work hard and try/learn to enjoy every step along the way. Financial, personal and philosophical freedoms are joyous, inclusive increments that have no deadline.
Photos of Deborah, Lorene & Stephen by Kimann & used with permission
Related