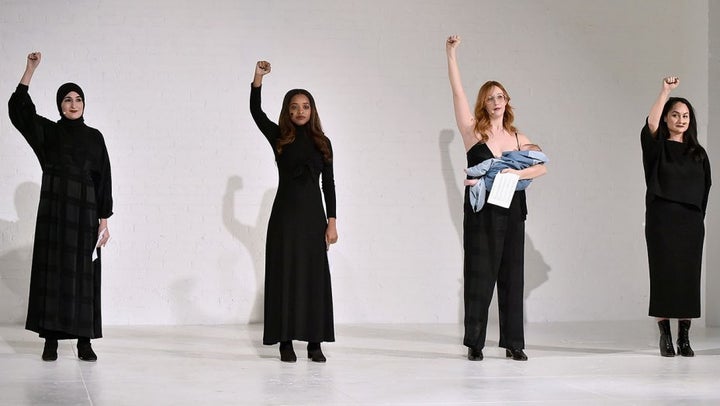 Fashion as a means of protest and resistance has been going on for decades. From Vivienne Westwood's "Destroy" t-shirts to Katharine Hamnett's "I Use A Condom" political tees to Dior models walking to Beyoncé's mix of Chimamanda Ngozi Adichie's "We Should All Be Feminists" speech, the fashion industry has always used its platform to raise awareness and provoke.
While the intersection of fashion and political activism is complicated, most fashion designers and brands don't usually come out in favor of or against a sitting President. However this year, from pussy hats to #dresslikeawoman to #shepersisted, fashion seemingly has taken a side in politics and it's against Donald Trump.
New York Fashion Week kicked off last Thursday with some pretty strong messages against the Trump administration. The organizers of NYFW, the Council of Fashion Designers of America (CFDA), launched its partnership with Planned Parenthood. CFDA President and CEO Steven Kolb said in a statement, "Civic responsibility is an important CFDA pillar. Defunding Planned Parenthood will impact millions of Americans. We will raise awareness and support this fashion week and show that Fashion Stands with Planned Parenthood." Designer Mara Hoffman opened her show with the co-founders of the Women's March—Bob Bland, Tamika D. Mallory, Carmen Perez, and Linda Sarsour—delivering a powerful speech on unity and inclusivity. The Christian Siriano runway finale included a model in a graphic tee that read "People are People" walking to the Depeche Mode song of the same name. Proceeds from the tee will go to the ACLU.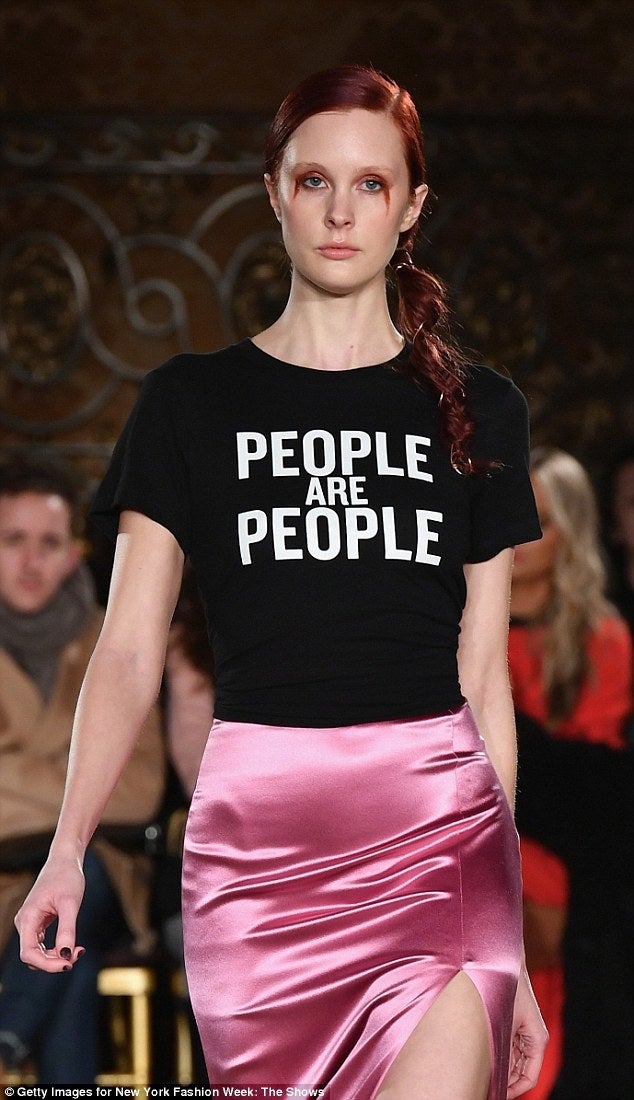 Designer Raul Solis for LRS decided to use his collection to speak against Donald Trump as well. His presentation consisted of models wearing backless dresses displaying underwear with "Fuck Your Wall" and "No Ban No Wall. "My family is first generation Mexican and some had to migrate to the U.S., [so] this issue is something extremely personal to me," he said. "I would not be able to present my collections if it was not for the opportunities the country has given us." The designer added, "I believe we all have a huge responsibility to speak up and take actions [with] whatever affects us directly. The fashion industry has always been a driving force in culture, changing the way we live and look."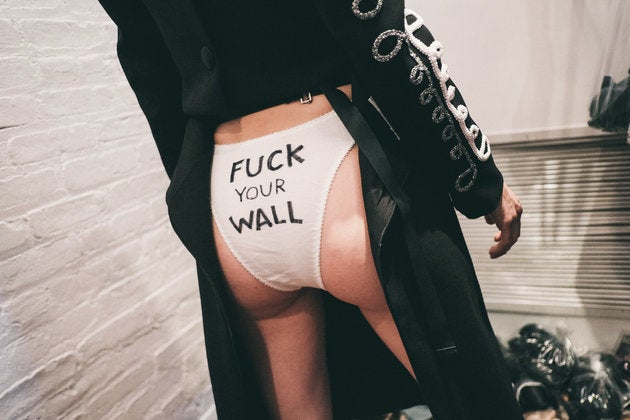 Fashion off the runway has been sending a message to the new administration too. On February 2nd, when Axios quoted a source who worked on the campaign as saying President Trump prefers his female staffers to "dress like women," a fashion movement and social media hashtag was born.
WILDFANG, a Portland-based, tomboy inspired brand, revealed their latest collection of menswear-inspired suiting in a #DressLikeAWoman campaign. Just in time for warmer weather, the newest pieces from the feminist brand feature a fresh take on print and color. The gender-bending brand is not new to politically inspired fashion. Their "Wild Feminist" line has been seen on the most badass influential feminists. Ten percent of proceeds from WILDFANG products go to the ACLU and Planned Parenthood.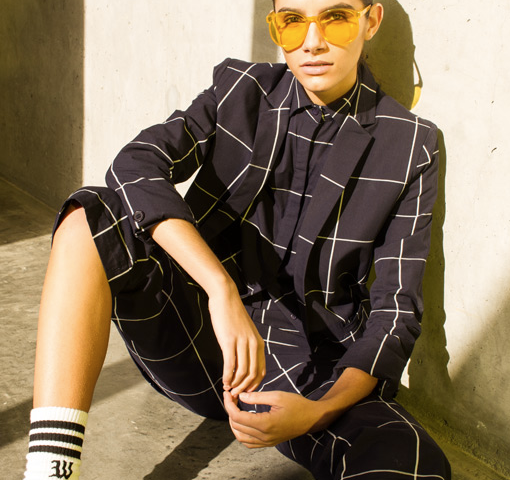 When Senator Warren attempted to read the late Coretta Scott King's letter in protest to the nomination of Jeff Session, she was interrupted by Senate Majority Leader Mitch McConnell with the statement, "She was warned. She was given an explanation. Nevertheless, she persisted," Another fashion slogan (and hashtag) was born. Artist Matt Rudinski designed a "Nevertheless, She Persisted" shirt and 100 percent of its proceeds go to Planned Parenthood.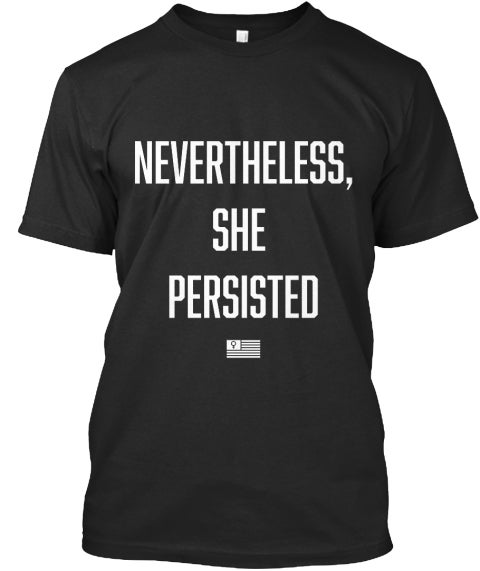 Consuming products does not lead to social justice or policy reform, but fashion has been successfully used to start a conversation, express dissent and raise awareness. Designers and artists are stepping up their activism by not only creating in-your-face slogan apparel, they are putting their money where their mouths are–donating proceeds to organizations that are on the front lines. Many of us are not available to attend every march or protest, but the simple act of dressing can be our small resistance and everyday rebellion.
Follow Jacy Topps on Twitter: