Hilfiger's North Miami Beach home and Mizrahi's New York City Apartment, both featured in the September issue of Architectural Digest, demonstrate how closely fashion and home design intersect. The stylish spaces also offer these five easy ways for pretty much anyone to cultivate a great sense of style at home, too.
Idea #1: Mismatch Seating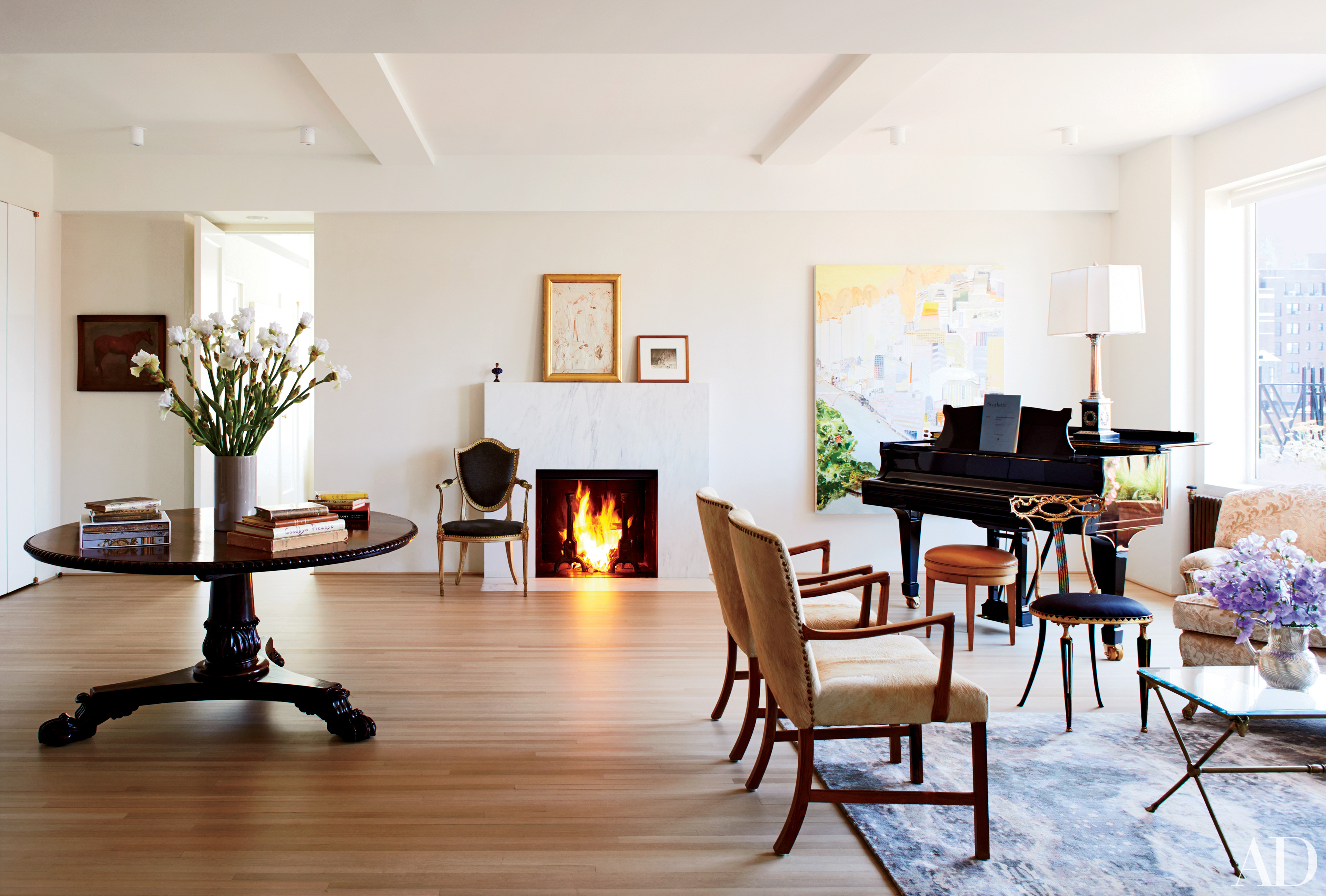 Think beyond the style of a seating arrangement, as Mizrahi did in his living room, shown above. Even the fabric choices run the gamut. But complimentary colors, on the more neutral end of the spectrum, keep the room cohesive and practically timeless.
Idea #2: Think Beyond Paint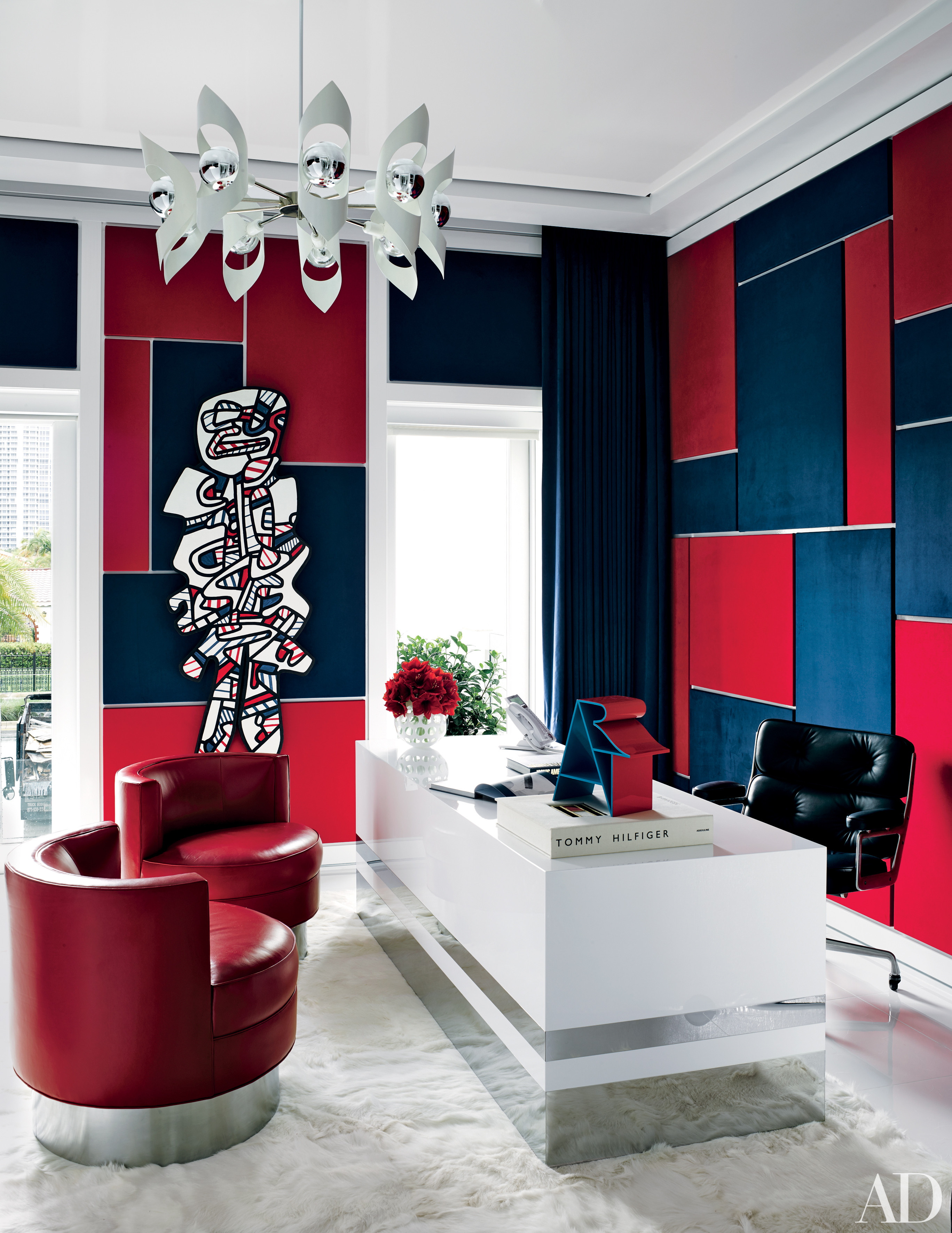 Paint is one of the easiest ways to change up the look of a room, but fabric-covered panels, as used by designer Martyn Lawrence Bullard to cover the walls in Hilfiger's office, lend a far more dramatic effect.
Idea #3: Art Doesn't Always Have To Be Hung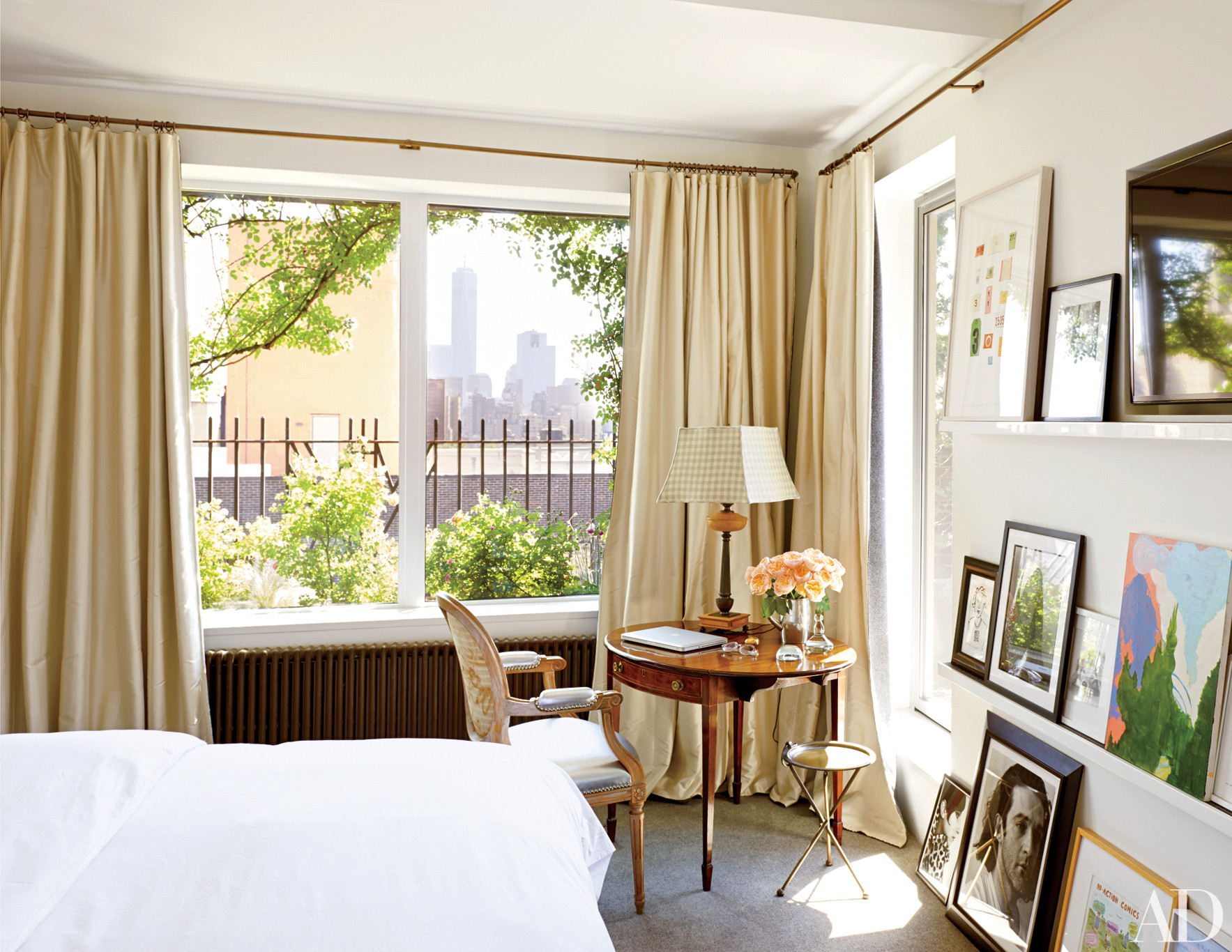 For starters, it's less work for you; second, a row of framed prints sitting along a picture rail (or, better yet, the floor) give you the feeling that they were just acquired on a fabulous trip abroad (and will be hung once the jet lag subsides).
Idea #4: Don't Be Afraid Of Oversized Pieces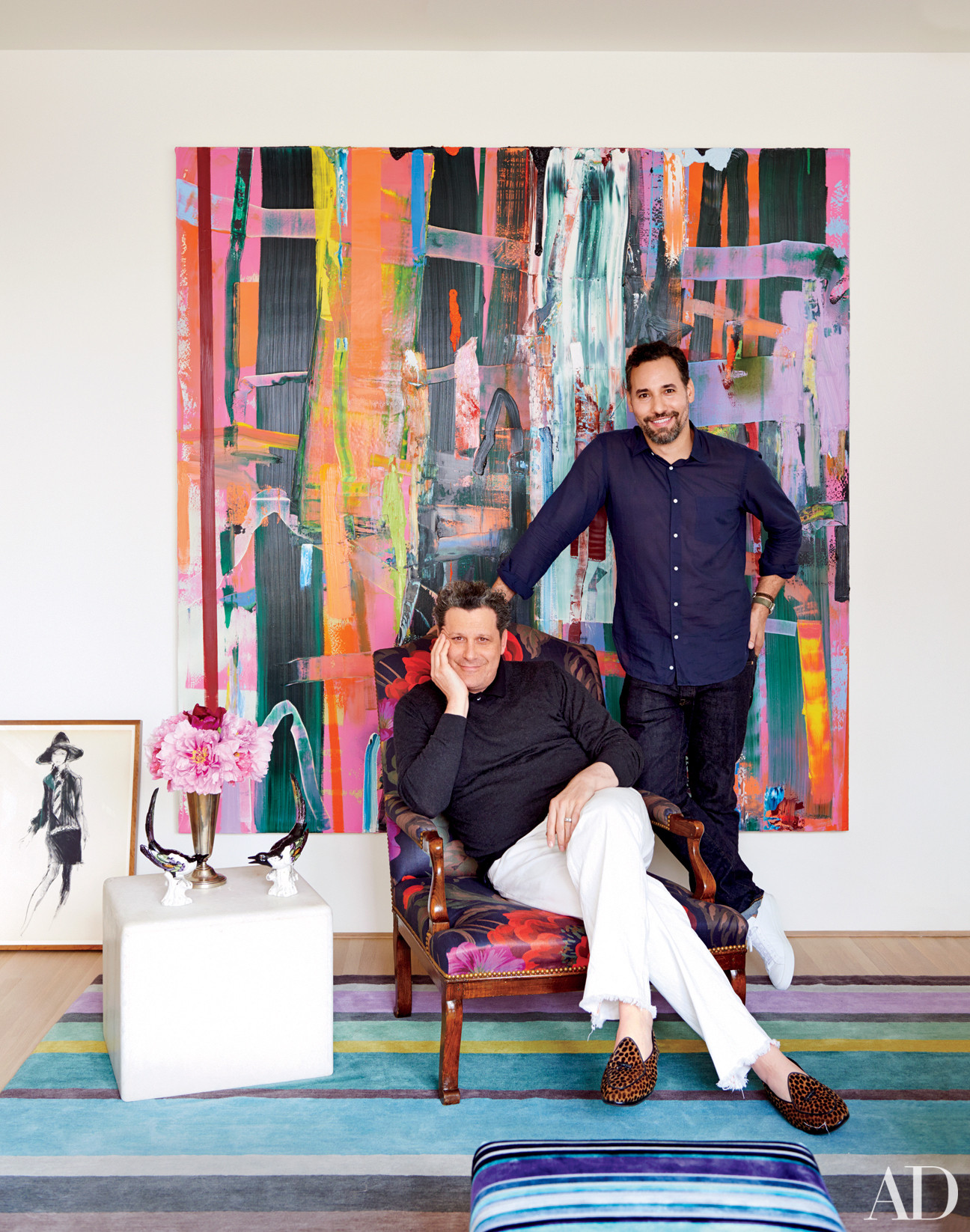 ...Especially if they're as colorful and fabulous as this.
Idea #5: Utilize The Fifth Wall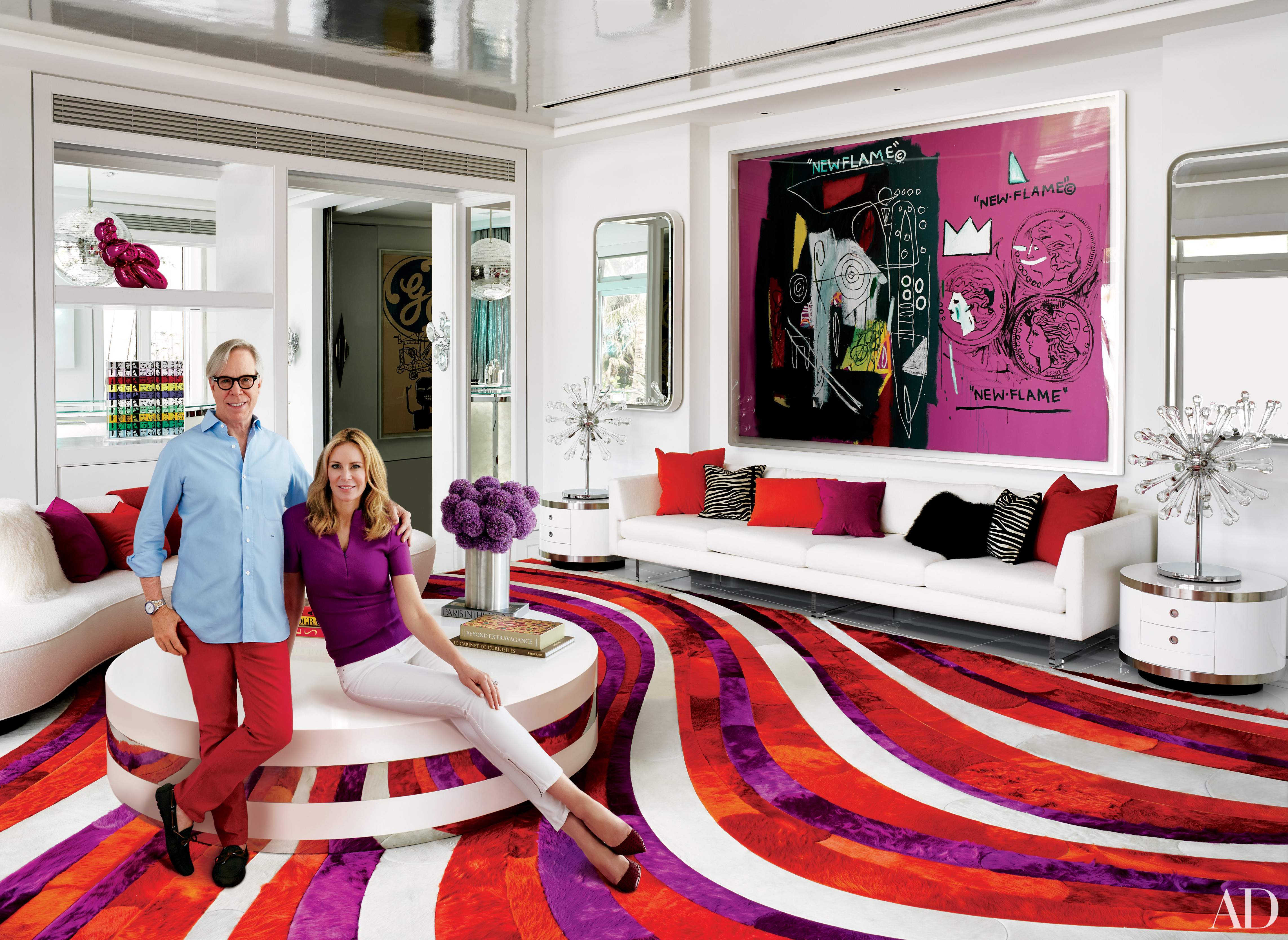 The bold colors and pattern in Hilfiger's living room feel like ample decoration, but the reflective ceiling tie the furniture's chrome accents together in perfect harmony.
Check out more of Hilfiger and Mizrahi's homes in the September issue of Architectural Digest, on newsstands now.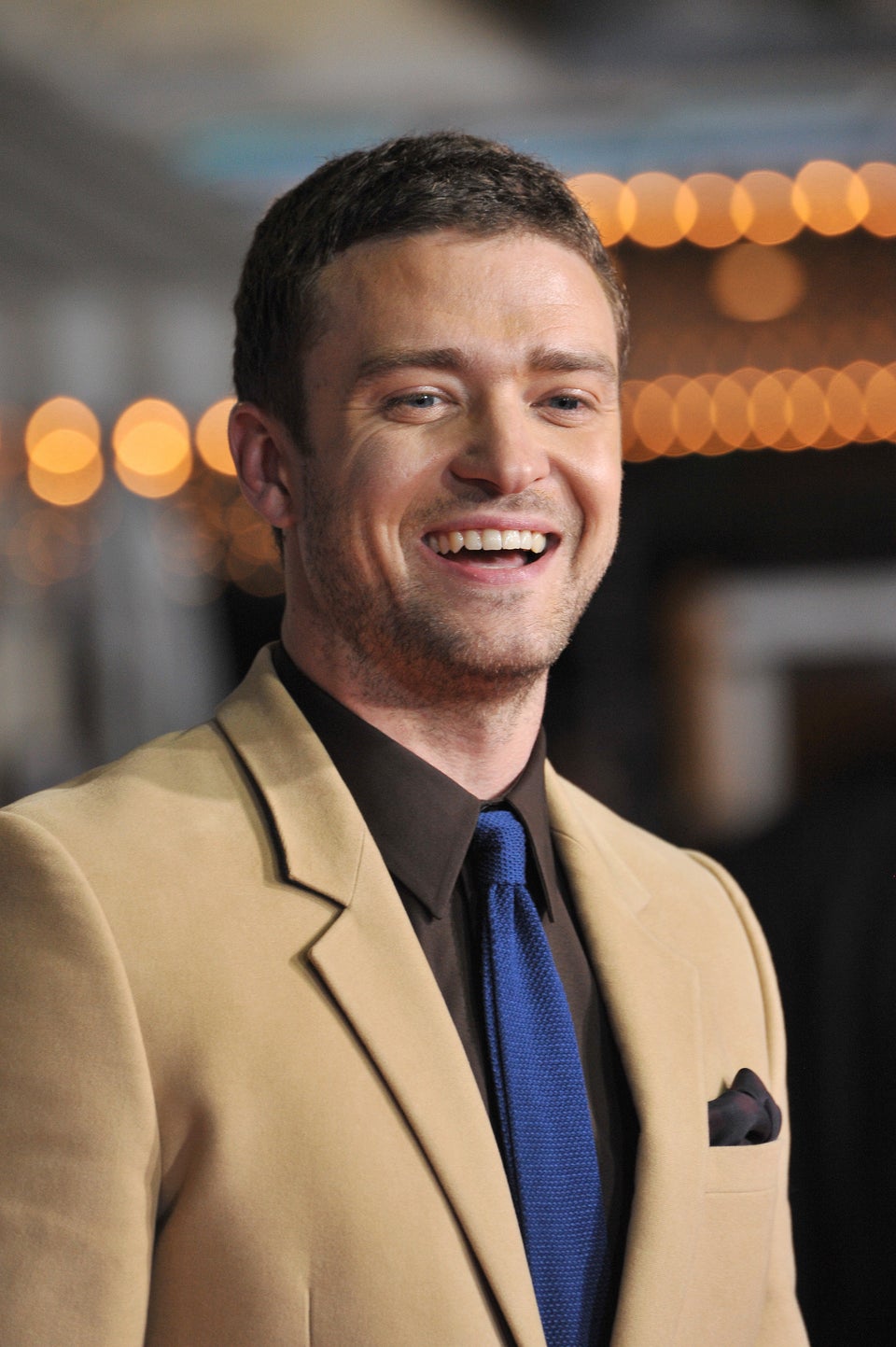 Celebrities Turned Interior Designers