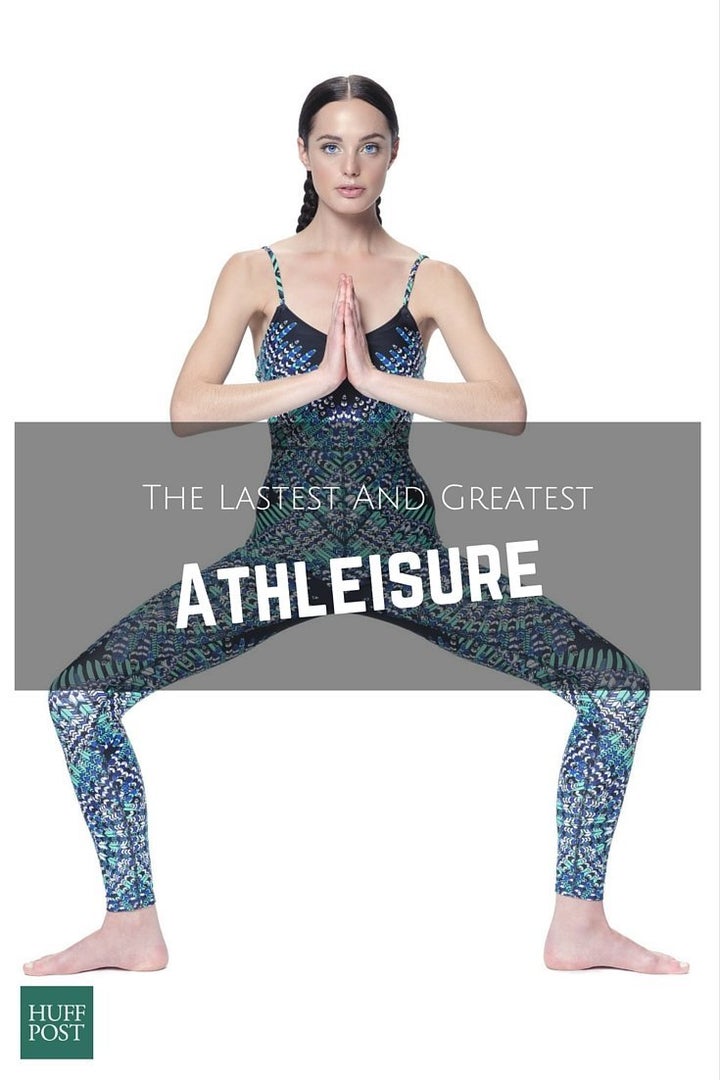 The term "athleisure" is a fairly recent addition to the fashion vernacular. Gym-to-street clothing -- or more specifically I-just-want-to-look-like-I-went-to-the-gym clothing -- is having a major moment. A year ago, Beyonce announced that she'll be collaborating with Topshop on an athleisure collection, and fashion designer Alexander Wang has become an icon for his casual-yet-luxe look.
Well, the aesthetic has caught on, and more and more designers are taking the activewear plunge. In the past six months Mara Hoffman, Rebecca Minkoff, Tory Burch and Derek Lam (in partnership with Athleta) have all launched athleisure lines.
Hoffman, who has already found success with extending her business to swimwear, says that tacking on activewear was the perfect next step.
"My girl is already within this lifestyle. It's part of her normal daily activity," Hoffman told The Huffington Post. "And if not, she's into wearing the prints -- she's into wearing the silhouettes -- and she can just wear them when she's out and about."
When you consider that the two top-searched fashion items last year were jogging pants and tutu skirts, it's clear that folks are yearning for both comfort and style. But it comes at a cost. Lululemon isn't the only brand that can sell exorbitantly priced yoga pants. In fact, many of these emerging lines have even heftier price tags. Hoffman's cropped leggings will cost you a cool $158, a solid colored sports bra is $108, and a bodysuit is $268.
"It's definitely not a cheap line. But it can't be," Hoffman explained. "We manufacture in Los Angeles and we print in the United States."
Hoffman, who grew up taking dance classes but now practices yoga as her primary source of physical activity, says that it's important for her to get the line to a slightly lower price point to be more competitive in this contemporary athleisure space. Those numbers will be reflected in the spring 2016 offerings (a cropped legging will be $128, a solid colored sports bra will drop to $97, and a bodysuit will be $247).
Athleisure fans have also been excited about Minkoff 's foray into the category. The New York City-based designer debuted her collection last month and celebrated that feat a week ago with a live, shoppable fashion show put on by AOL Build. Minkoff told The HuffPost that the inspiration for starting the line came from the young women at her company who voiced that they wanted more causal clothes with an "athletic twist."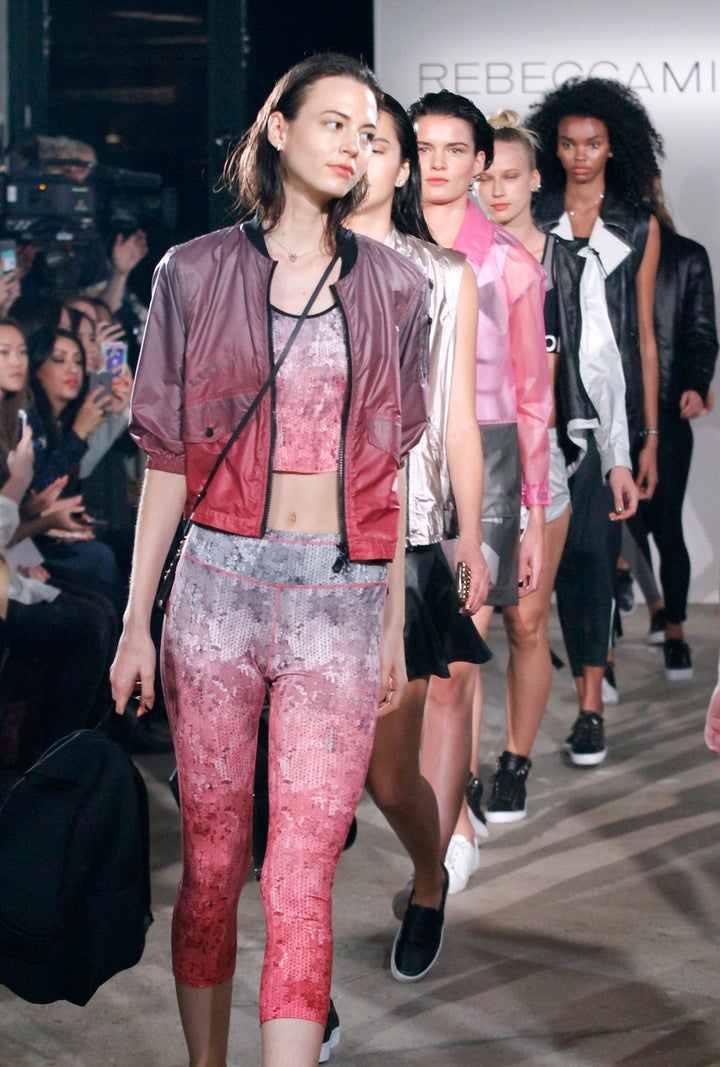 "There is definitely a demographic of girls that want to look like they worked out -- or can work out. It's a new alternative to the go-to, normal places for athletic wear."
She says the runway show (which was also live streamed on the internet) garnered 36 million impressions across all media platforms. However, it's too soon to tell if the threads will be a win for the company. Nevertheless, Minkoff is optimistic and dedicated to seeing the collection flourish.
"I only see this growing -- especially as it begins to hit other segments of America and Europe. The idea is that you don't just have to go to a gym anymore in your athletic clothes and you can still look stylish. And we're only scratching the surface."
Here's a look at our favorite pieces from these brand spankin' new athleisure collections. What do you think? Tell us in the comments section below.
Rebecca Minkoff
Mara Hoffman
Tory Burch Sport
Derek Lam 10C Athleta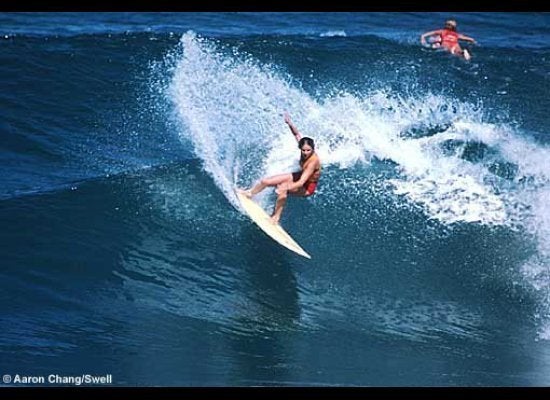 21 Photos That Showcase Women's Athleticism
Support HuffPost
A No-B.S. Guide To Life
Related
Popular in the Community