Holiday gift giving can be tricky -- especially when you're shopping for the woman who has everything, the guy who doesn't want anything or the friend who just won't tell you what he or she wants.
But never fear, HuffPost Style is here! We've already reached out to the biggest names in the beauty industry for our Best Holiday Gifts series and now in the second installment, we've reached out to our favorite fashion designers to dish on their favorite gifts of all time. Diane von Furstenberg, Peter Som, Tracy Reese and Alexis Bittar are just a few of the fab folks offering up endless inspiration. Check it out...

My family and I exchange letters every year and those are always my favorite gifts to receive.

Growing up my favorite gift every year was the 'string gift.' This was the 'big' gift of the day and was saved for the last present opened. I would find a small box under the tree that would have the end of a string attached. The string would be wrapped all around the house (over window frames and under stairwells) until you finally got to the end - the much anticipated gift. I remember many of the actual gifts but what makes it the most special is that it has now become a family tradition for my kids.
One year a dear friend gave me a series of very personal, thought-out gifts over a period of one week before Christmas Day. On one day it was a hand-carved Russian box, the next day a beautiful gold locket. Each day the presents got bigger and more personalized, which was really extraordinary because of the thought that went into it. It really goes to show that it's the thought that matters most.

My favorite Christmas gifts have always been from my parents. They loved us so much, and we them. My folks were divorced and my Mother was running her own business [called] 'Things To Be Done,' providing business services for people in our community in Detroit. One year, Mom's cash flow was really tight and she did not have funds to buy extravagantly. We had a cozy Christmas morning together, Mom, Leslie, Erin and me. For each daughter, Mom had written and framed an individual love letter strung with gossamer ribbon for hanging. There were many tears and kisses. I keep it near me always.

My daughter made me a 'feel good' jar. It's filled with little slips of paper, and on each she wrote a favorite memory from our lives. Things like 'the time we laughed so hard, Gigi's loose baby tooth fell out.' So now for every occasion, I ask her to add to it.

When I was ten, I wanted this huge coffee table book called 'Couture, the Great Designers' by Caroline Rennolds Milbank. It was incredibly expensive so I wrote my parents a long letter about how I needed it to prepare for my future and how important it was to me. When I woke up on Christmas morning, I was so excited when I unwrapped it and I still have it to this day!

My husband Brian had a Love & Victory charm necklace made for me for Christmas. He secretly took profile pictures of my three boys and then had the designer make them into silhouette charms. It's the cutest thing ever - it's really their faces! Each charm has our boys' nicknames inscribed on them: 'Crispie' for Casper, 'Loonie' for Liam, and 'Babyla' for our youngest, Harry. It's my favorite gift I have ever received.
The best holiday gift isn't something material, expensive or tangible. To me, having time off work, spending time with my family and friends and seeing everyone together and happy are the best gifts I've ever received. Between our Pre-Fall collection and the Fall runway shows in February, it is non-stop work, so any free moment there is- I'll take it.

After 13 years of marriage, my husband got me a new diamond Cartier wedding ring. I was completely and sweetly surprised.

My daughter was born on the 20th of December and that made Christmas pretty special that year and it continues to be a reminder of what the season is all about.
A pair of diamond earrings my jewelry-designer sister Victoria made me years ago. I wear them on special occasions -- I'd like to think they bring me good luck.

Finding out my mother secretly saved money every month from her paycheck for years and paid for my college education -- so when I graduated it was the gift that still keeps on giving, in so many ways. So many lessons in that love.

The best gift I ever received was a vintage jewelry tin from my mom. It's beautiful and will always be something I treasure!

A poem from my daughter Rachael about my influence on her life. I have always tried to be my daughter's best friend – not just a dad. Nice to know it worked.

My dear friend Jennifer Meyer gave me a set of stackable gold rings. They are the perfect combination of elegance and femininity, and I always think of her whenever I wear them.

My last favorite gift was my Pebble watch from my husband. It is such a great thing to have so you don't have to look at your phone at the dinner table. Also they have added lots of new apps on it since I got it everything from weather to news. I stay away from the game though!

My friend and famous Japanese ceramic artist, Kozan Kiwa, gave me an extraordinary sake cup that he made. I can see shining stars on the bottom inside of the small cup and it fits perfectly in the palm of my hand. It is a very generous and special gift.

A favorite holiday gift I have received is a delicate Cathy Waterman pave diamond heart pendant. It was a gift from my husband and children. I wear it almost every day, and I am constantly reminded of their love.

JC: An elegant pipe from JM Boswell. They are handmade and look like beautiful little sculptures and really began our love of pipe smoking!
RT: A MIN New York box is always exciting to open, their candles are my favorite gifts right now.

My parents gave me my satin, strapless Bat Mitzvah dress (that mildly resembles an Easter egg and not in a good, Chanel s/s 2015 kind of way) encased in Lucite as if they were giving me a Rembrandt. They took a terrible fashion moment and turned it into art. I really appreciate the effort they put into the gift, but thankfully I have a basement.
Related
Before You Go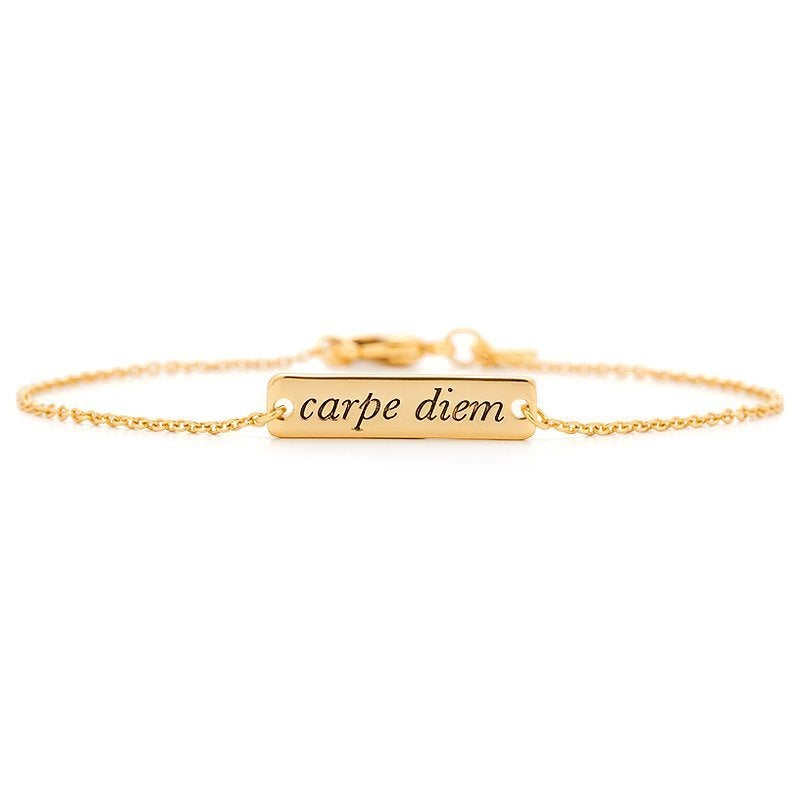 Christmas Gifts 2014