Have you seen every episode of "Freaks & Geeks"? Did you cry when it was canceled? Whew, okay, us too.
Set in 1980, the prematurely canceled NBC show "Freaks" followed teenage Lindsay (Linda Cardellini) and her brother Sam (John Francis Daley) and their respective sets of friends through their hijinks at William McKinley High School.
In one of our favorite episodes "Looks and Books," freshman Sam decides his wardrobe and hair could use some sprucing, especially since he's trying to impress his cheerleader crush Cindy. He heads to the mall and ends up in the disco jumpsuit section, where he's easily swayed by a pushy salesman.
The results prove a little too fashion-forward for suburban high school (and maybe also a little too pastel blue). Watch above!
As it turns out, terrible fashion is timeless...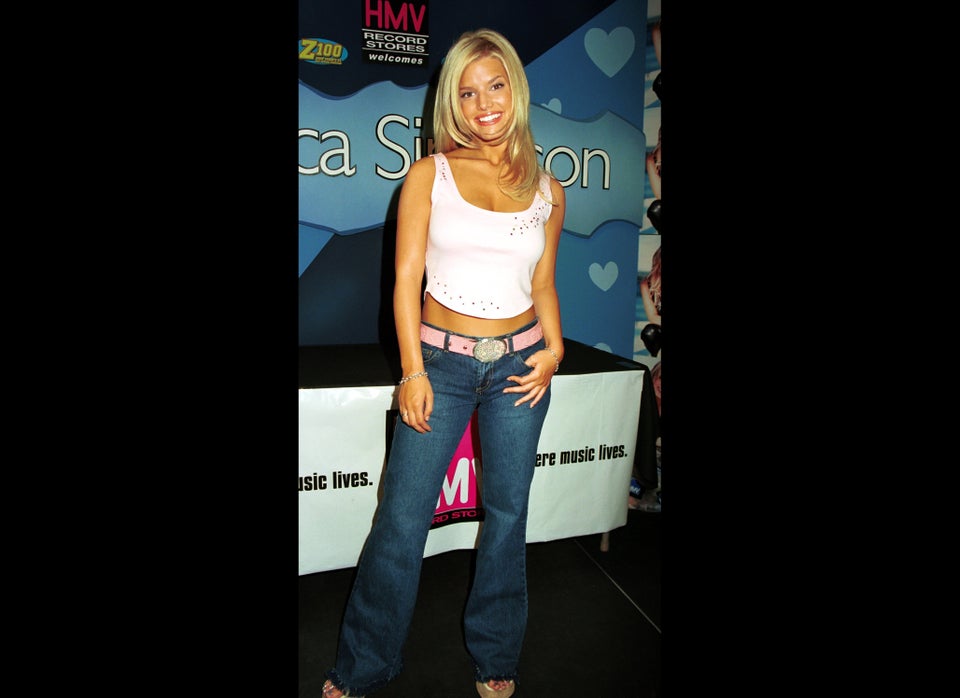 The Worst Celebrity Denim Of All Time
Popular in the Community